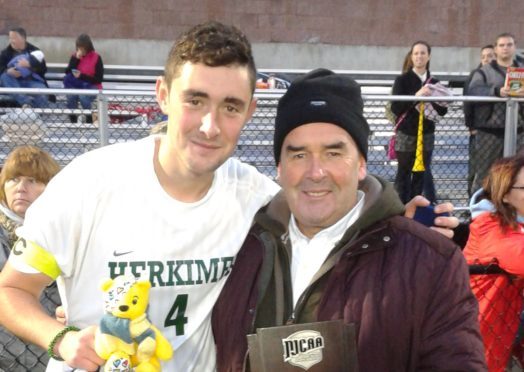 The father of a late footballing star, who raised tens of thousands of pounds for lifesaving equipment in his son's memory, has died after a short illness.
Peter McAvoy, 60, from Craigie, took ill unexpectedly with pancreatitis on July 2 while on holiday in France with his wife, Anne.
He spent time in hospital in Bordeaux before being flown home via air ambulance at the end of July.
By August 8 he was in intensive care in Ninewells on a respirator to help his lungs and was receiving dialysis because his kidneys weren't working properly.
He received surgery the following day.
However, his condition deteriorated and he died on Sunday.
The couple's son, also Peter, died in 2014 aged just 22 after collapsing in his college apartment in the US.
The former Craigie High pupil suffered a cardiac arrest linked to a previously undiagnosed heart condition.
He had been a student at Herkimer College in New York State
His death led his father to start a fundraising campaign, #4Pete, in order to fund cardiac screenings for those aged 14-35, conducted by Cardiac Risk In The Young (CRY). It raised more than £50,000 to pay for more than 600 tests in the last three years.
Peter also campaigned tirelessly to get the Scottish Government to bring heart screening tests into schools
He came to Dundee from his home town of Paisley to teach at Kirkton High School. More recently he was head of education at Perth and Kinross Council.
Anne said: "A memorial service will be held on September 7.
"In keeping with Peter's love of everything football, we would like his 'fans' to turn up with their favourite football scarves and ready to give a heartfelt rendition of You'll Never Walk Alone."
Peter is survived by Anne and two daughters, Jillian and Stephanie.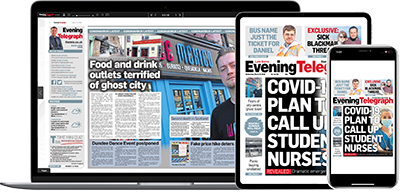 Help support quality local journalism … become a digital subscriber to the Evening Telegraph
Subscribe