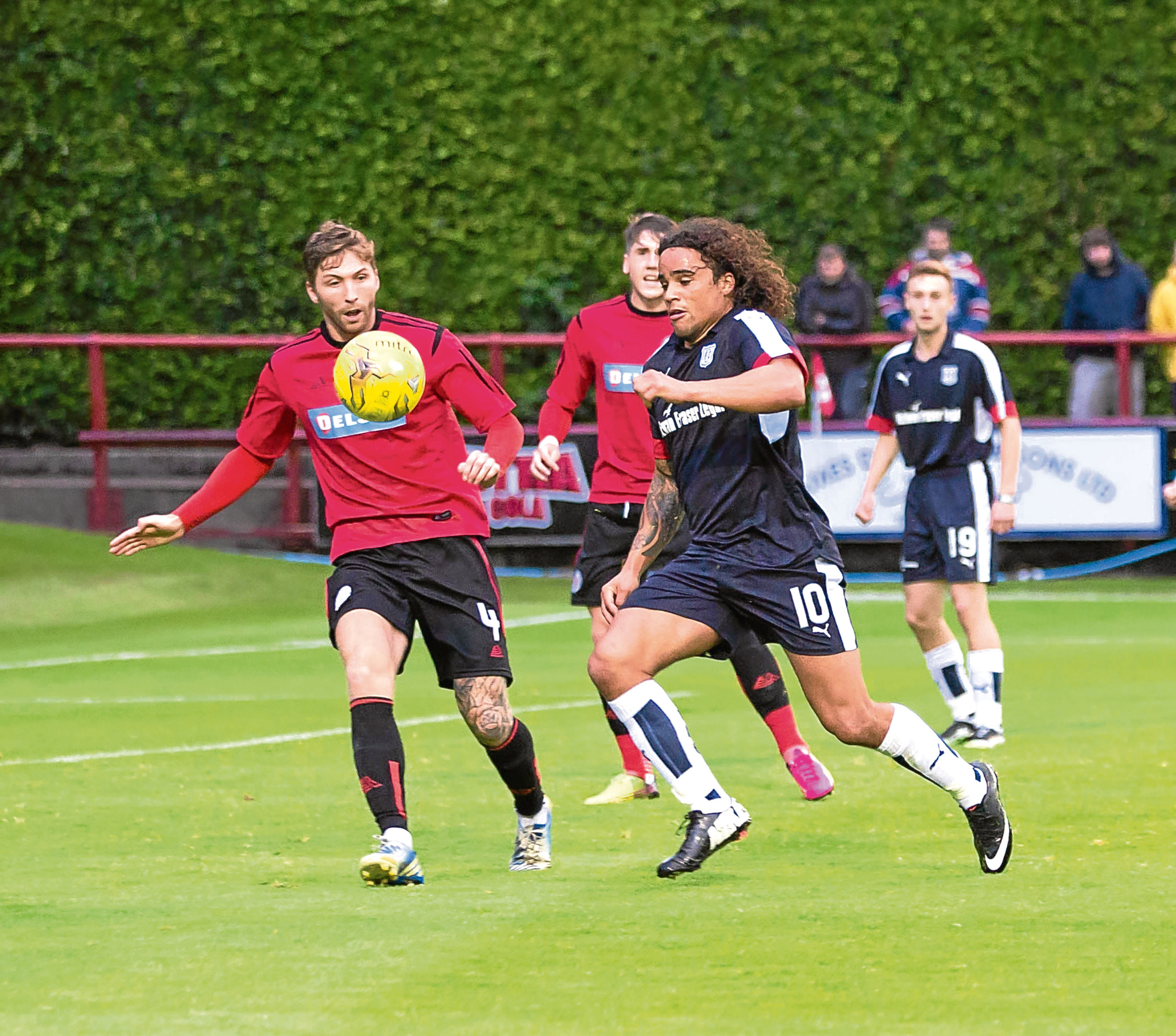 Almere City — not a club many on these shores will have heard of, short of your Dutch footballing experts.
Vincent Janssen, though, there's a name that will be on the tip of everyone's tongue by the end of next season, according to Dundee's resident Dutchman Yordi Teijsse.
And, while following in fellow- Almere export Janssen's footsteps is fanciful for Teijsse, he does hope to take inspiration from the new £18 million Tottenham striker.
"His rise shows just how quickly things can change in football," said 23-year-old former personal trainer Teijsse.
"He was with my old team just one year ago and now he is in England.
"Things have changed very quickly for me, too.
"It shows you what can be done when you do well in Dutch football."
Holland international Janssen left City, known as the Zwarte Schapen (Black Sheep in English), for AZ around 12 months ago for just £300,000.
Teijsse has taken a very different path, joining Dundee on a free transfer this summer after leaving amateur outfit Quick Boys.
While they will be playing on different sides of the border this season, Teijsse is determined to make an impact in Scotland and thinks Janssen will do likewise at White Hart Lane.
"He will be a big success down there, I am sure. He is very good," said Teijsse, who hopes to be a part of the Dark Blues XI tomorrow when they open up their season with a trip to East Fife in the League Cup.
"Looking at his story, it is hard not to take inspiration.
"There is a chance I will play in the cup tomorrow.
"I hope to be given the chance to show what I can do in a competitive game.
"It is up to the gaffer but I am ready. If he wants to pick me, he can rely on me to do a job for the team. I want to score goals for this football club. And I want to start this weekend.
"If I don't start, it is up to him. That is his choice — he is the manager.
"If this is the case, I will come back next week and show him that I can do the job."
Settling into Scottish football and life in the City of Discovery has not been easy for Teijsse so far.
He admits: "I feel a little homesick but I hope this will be OK. I am still adapting. I think it will be this way for some time.
"I will get used to life and to the football more and more every day. This is all a learning experience for me but I have to pick things up quickly at this football club. Things will come together for me, I am sure."
Despite coming from the part-time game, Teijsse says he has no problems with fitness.
He continued: "My fitness is good, it is maybe just my touch at times that is letting me down. The manager is saying this to me.
"All is good but I know I need to improve in certain areas.
"I hope to do that in the League Cup games."
Teijsse played a full 90 minutes for a Dundee XI at Brechin in midweek, and was at the centre of the action.
Two or three chances fell his way, but he was unable to break his Dark Blues duck.
"As a striker you have to be patient," he said. "Things don't always go your way. This is no worry for me, though.
"I got the chances because I was in the position to score. If I keep getting in those positions the chances will come my way again.
"I need to score. That is my game. Hopefully, I will have the chance to do that tomorrow."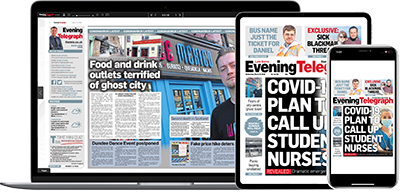 Help support quality local journalism … become a digital subscriber to the Evening Telegraph
Subscribe