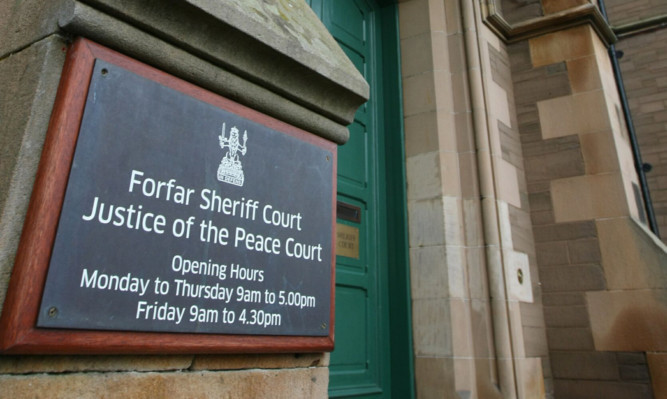 A top Tayside cop accused of assaulting a child appeared in court on Tuesday for the first day of his trial.
Detective Chief Inspector Iain Wales appeared at Forfar Sheriff Court accused of assaulting the child over a four-year period.
Wales, 48, has also been accused of subjecting the child to threatening behaviour in June of this year.
Wales denies the charges.
At the start of the trial, the first witness to take to the stand was the alleged victim.
Screens were pulled across the court room to shield the child from the accused and people in the public gallery.
The court was then played a video recording of the child being interviewed by police officers about the alleged assaults.
In the video recording, the child described being grabbed, pulled and pushed by the accused.
The youngster also described being pulled from a sofa and doors being slammed.
The child said that at one point, the accused apologised.
Sheriff Gregor Murray was also handed a written transcript of the interview so as to restrict the evidence heard in public.
It is alleged that between dates in February 2013 and 2017 on various occasions, Wales repeatedly seized the child by clothing, before pushing the youngster on the body in to a bed.
He is also accused of seizing the child by the body, pulling the child by the body and causing the youngster to fall to the floor, causing injury.
A second charge states that Wales behaved in a threatening or abusive manner that was likely to cause a reasonable person fear or alarm.
This happened in June of this year.
Wales has been involved in a number of high-profile investigations in Tayside, including Operation Ferry.
The operation, which was launched in December last year, probed a series of alleged high-value thefts in Dundee.
Wales also formerly headed up Tayside Division's public protection unit.
The trial continues.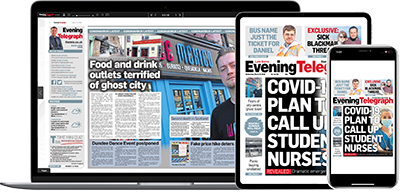 Help support quality local journalism … become a digital subscriber to the Evening Telegraph
Subscribe