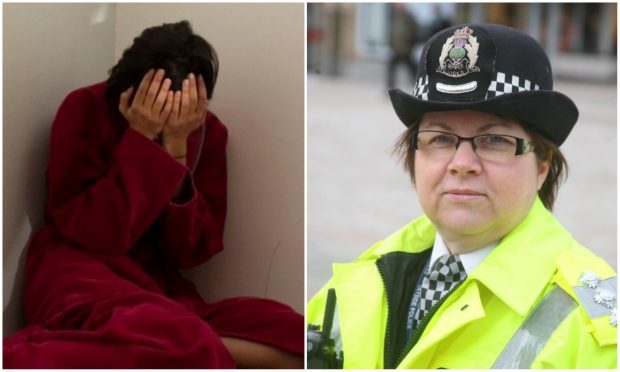 The public is increasingly confident about reporting sexual offences, a top Dundee police officer has said, amid a rise in recorded sex crimes.
Superintendent Suzie Mertes told the Tele that a "significant" number of sexual offences reported to city officers last year were historical — and encouraged victims to continue to come forward.
Earlier this week, the Tele revealed that the number of sex crimes reported in Dundee between July and September had risen by 17% compared to the same time last year — although the number successfully detected also rose, by 11%.
Supt Mertes said: "There has been an increase in the number of sexual crimes being reported, but there are several reasons to take into account when analysing these.
"The public has more confidence in reporting these matters to police and we would encourage people to continue do so. A significant number of these crimes are non-recent in nature, but no matter how long ago an incident happened we would ask victims to get in touch with police."
She continued: "We take every report of sexual abuse very seriously and continue to work with partner agencies to ensure that every victim gets the support that is needed."
Tayside Division has recently implemented plans to reduce the number of robberies, which rose by 40% in July-September compared to the same period in 2016.
In addition, efforts are ongoing to continue reducing incidences of housebreaking, which fell slightly in the last quarter.
Police have recently charged several individuals over a number of thefts and attempted break-ins.
Supt Mertes added: "We know from speaking with local communities that these issues are of concern to them, therefore we have maximised officer visibility at key times in areas where violent crime happens most often.
"It is encouraging to see a reduction in housebreakings and we continue to focus on this area of criminality with Operation After Dark now well under way across Tayside.
"Officers will continue to patrol local areas to detect and deter housebreakers.
"Members of the public are welcome to pop along to community police drop-in sessions and discuss any concerns they have regarding home security, personal security or any other matters."
Knife crime in Dundee skyrockets with surge in reported incidents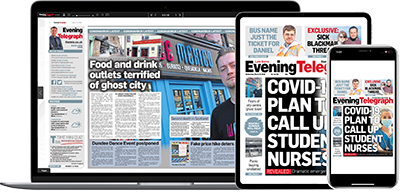 Help support quality local journalism … become a digital subscriber to the Evening Telegraph
For as little as £5.99 a month you can access all of our content, including Premium articles.
Subscribe