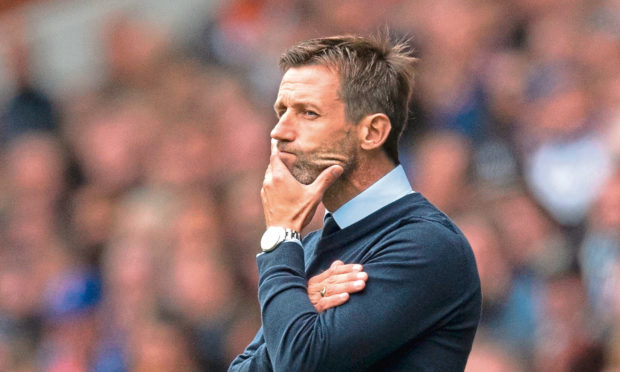 When Neil McCann looks back on his time as Dundee boss he will surely learn several lessons, ones that can stand him in good stead if he returns to management.
Perhaps the most obvious will be that, whatever your football philosophy, it has to be tapered to suit the resources you have available when it comes to players.
McCann's mantra at Dens was to play passing football at all times and, ultimately, at all costs. That led to too many goals being lost by errors as, at high risk, the ball was played out from the back.
It became increasingly clear some of his defenders in particular were not comfortable with this policy but the manager was not for budging and persevered with the style of play he was convinced would, ultimately, bring success.
The number of goals it cost made it inevitable what many saw as stubbornness was what cost McCann his job.
That is, perhaps, an over-simplification and, now the dust has settled on the former Scotland international's departure, a more in-depth look throws up other factors.
A look at the players he used in his eight Premiership games in charge this term highlights another couple of causes for his downfall.
First off, the list of those involved looks too long. In just two-and-a-half months of league football, Dundee fielded 24 different players.
Of course, injury and suspension means some of the constant stream of changes were enforced, but others suggest he was never totally sure of what his best line-up was. Given the style of play he wanted, this lack of consistency in selection had to be an issue.
Arguably, an even bigger one was that he fell into the rookie manager's trap of trying to make too many changes too quickly.
The Premiership may not be one of the top leagues in Europe but it does have its own unique qualities. One of them, as most new arrivals testify, is the tempo of the play here is more frantic than in many other countries.
Even players coming up from England, where the pace is higher than on the continent, usually comment on that.
What that means is players from elsewhere have to be given time to adjust and, as they do, it's important they have men around them who are already experienced campaigners in our top division.
A glance down the list of the men used this season suggests there were not enough performers who fitted into that category.
Of the 24 he used, nine were completely new to the league, while eight others had no more than a season's experience of it.
Ironically, the most used who fell into those categories was when 10 started the solitary win at Hamilton last month but, in the other outings, seven or eight such players were used.
That's not saying these players are not good enough for this level but, as most experienced managers in any league will say, whatever the level of talent, having so many who are not familiar with their surroundings is a risk they wouldn't be prepared to take.
While McCann did bring in vastly-experienced Premiership performer Kenny Miller at the end of the summer transfer window, the loss through injury of Paul McGowan had to be a major blow.
And it should not be seen as insignificant that, as he's scoured the free-agent market since his arrival as manager, new boss Jim McIntyre has paid particular attention to men who know the top flight well.
Martin Woods is expected to sign up once he's proved his fitness, though Celtic on Wednesday may be too early for that. Woods' old Ross County team-mate from when McIntyre was in charge, Paul Quinn, has also been linked.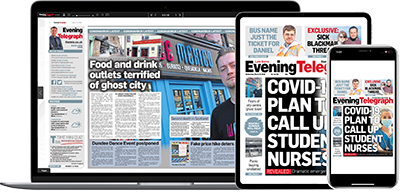 Help support quality local journalism … become a digital subscriber to the Evening Telegraph
Subscribe