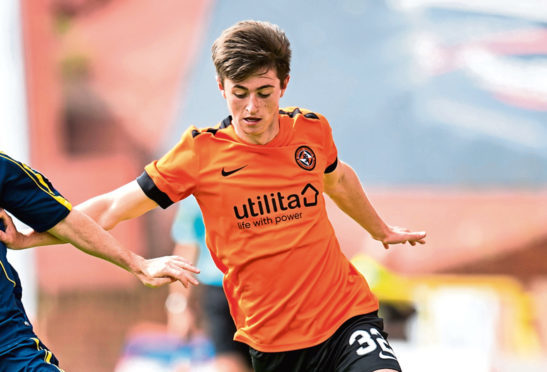 Until victory at Elgin City on Saturday – however impressive, it was very much a case of closing the stable door after the horse had bolted – there is no escaping the fact Dundee United's Betfred Cup campaign fell way below expectation.
A draw and penalty shootout loss against Arbroath followed by defeat at Ross County, though the performance was decent, meant it was effectively over by the mid-point of the group stage.
Going into the home clash with Alloa a week past Saturday, mathematically United could have still qualified but, as the most they could have mustered was seven points, we all knew they were out.
In the previous two seasons of the group format, no runners-up had progressed with such a low total and that was to be the case again this time round as Inverness missed out on goal difference despite chalking up three wins.
That meant, in some ways, another draw, that was followed by more spot-kick woe against the Wasps, was irrelevant.
Except for the fact United were looking for decent performances and results in the lead up to this weekend's Championship opener against in-form Dunfermline.
It meant improvement at Borough Briggs, if nothing else to raise morale among fans, was vital.
For that reason the 4-0 success up north was a big result for United and manager Csaba Laszlo who, if not quite feeling pressure, had clearly been perturbed by his new-look team's sticky start.
Csaba's spirits were lifted by the performance and it allowed him to highlight the contribution of a young player whose displays in the Betfred had been largely lost in the gloom surrounding the first three results.
In mentioning teenager Declan Glass, though, the gaffer probably demonstrated his awareness of United's long history of producing exciting young talent. Not only did he avoid going overboard about the 18-year-old, he went out of his way not to compare him with any of those who went before him.
Csaba even stressed the kid, who got his first goal at Elgin, will be developed carefully.
That's a process he started last season when there were those who felt Glass should have been thrown into the team.
His boss resisted that temptation and, while we can expect to see him feature regularly in matchday squads this term, he will be used carefully.
"Declan is a player from our academy and he has skill. At the moment I want to build him up and slowly give him the chance to show how good a football player he is," said Csaba.
"He has to learn a lot, especially he likes to dribble, but he has to play for the team. On Saturday – and in the previous games – he has a really good shot from the second line. He sees the situation and I think he will be a very good football player."
Even with those cautious words, it's clear how highly United rate this kid. However much they try to protect him, the more is seen of him, the more it's likely comparisons with other homegrown talent will be made.
Given his eye for a goal and the kind of pass in and around the penalty area that creates opportunities for others, the one recent product of the Tannadice youth policy he seems most likely to be compared with is Ryan Gauld.
That would come with a degree of pressure and mean he has big shoes to fill but it could be useful in his development. Talent that he is, in four years since leaving for Lisbon, Gauld hasn't made the progress expected.
That can serve as a reminder to Glass, however eager he is to develop, following his manager's policy of taking things a step at a time looks certain to be the best way forward.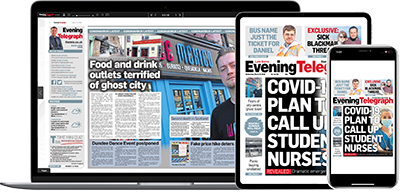 Help support quality local journalism … become a digital subscriber to the Evening Telegraph
Subscribe