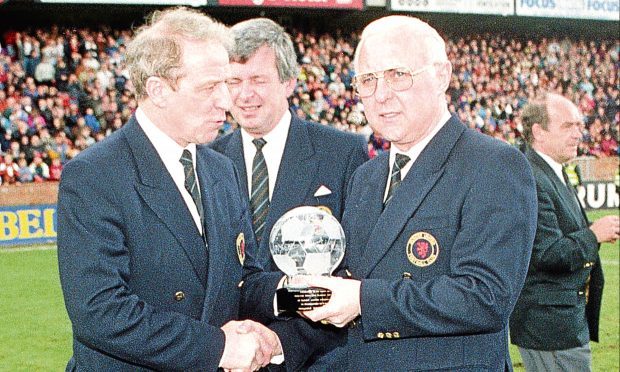 As Dundee United's search for a new manager nears the end of a second week, one question can be raised — is what was one of the top jobs in Scottish football becoming a post top candidates believe is too risky to take?
While the number of applications, or at least expressions of interest, is now close to three figures, the overall standard is not as high as it's been when the job at Tannadice was previously up for grabs.
The fact United are now in their second season in the Championship will have something to do with that and it's understandable when men in good jobs elsewhere have not applied.
Neither, though, have the likes of Jim McIntyre and others who are out of work and, although Alan Stubbs was interviewed, even if he'd been offered the job, which United insist he wasn't, he'd have turned it down.
Just maybe a recent history of bosses not being given long enough to get success has something to do with that.
The next gaffer will be the fourth in little over two years and a quick glance at the recent past tells you it's not a job where longevity applies.
From being one of the stable posts in Scottish football when Jerry Kerr then Jim McLean were given a working life to do their business, it's become one with an office with a revolving door.
Between 1959 and 1993, Kerr and McLean were the only men to manage United. Kerr got over 12 years to build the club from Second Division nobodies to permanent top-flight members. McLean's almost-22 years is remembered as the most glorious at Tannadice.
Significantly, both also left when they decided to retire from management and were not pushed out. Since McLean decided to go in 1993 it's been a different story.
Of the 14 men to occupy the post on a permanent basis since, only two have left of their own accord.
Craig Levein was lured away by Scotland at Christmas 2009, while successor and former assistant Peter Houston went in early 2013 because he felt the club was heading in the wrong direction.
They were also the only bosses since McLean to last over three years.
That did reflect their success. Levein transformed the team from being haunted by the threat of relegation to top-six regulars. Houstie continued that league habit and added a Scottish Cup.
Others' time was short because they were not the right fit. In his 10 months in charge in 2006 it was apparent Craig Brewster's relationship with owner Eddie Thompson was not a comfortable one. A lack of results made it no surprise when the axe fell and Levein was brought in.
Likewise, despite being a Scottish Cup winner in 1994, Ivan Golac could not find a way to work well with his chairman and predecessor McLean. He also let the team slip into a relegation crisis for the first time in a couple of decades. That meant his being put on gardening leave was not a shock.
Some could mount a argument they should have been given longer. Despite fans welcoming his departure, Ray McKinnon is among them.
Billy Kirkwood also had a right to feel hard done by. He got promotion in 1996, but McLean gave him just two months in the Premier League before giving him his jotters.
Another former player, Paul Hegarty, got little over three months before the axe fell in January 2003.
What's the main thing all that tells you? Probably that, if the new boss intends moving his home to the city, he should rent rather than buy.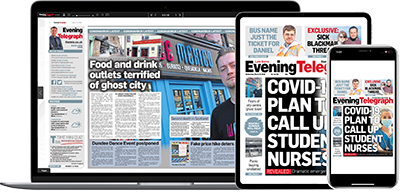 Help support quality local journalism … become a digital subscriber to the Evening Telegraph
Subscribe