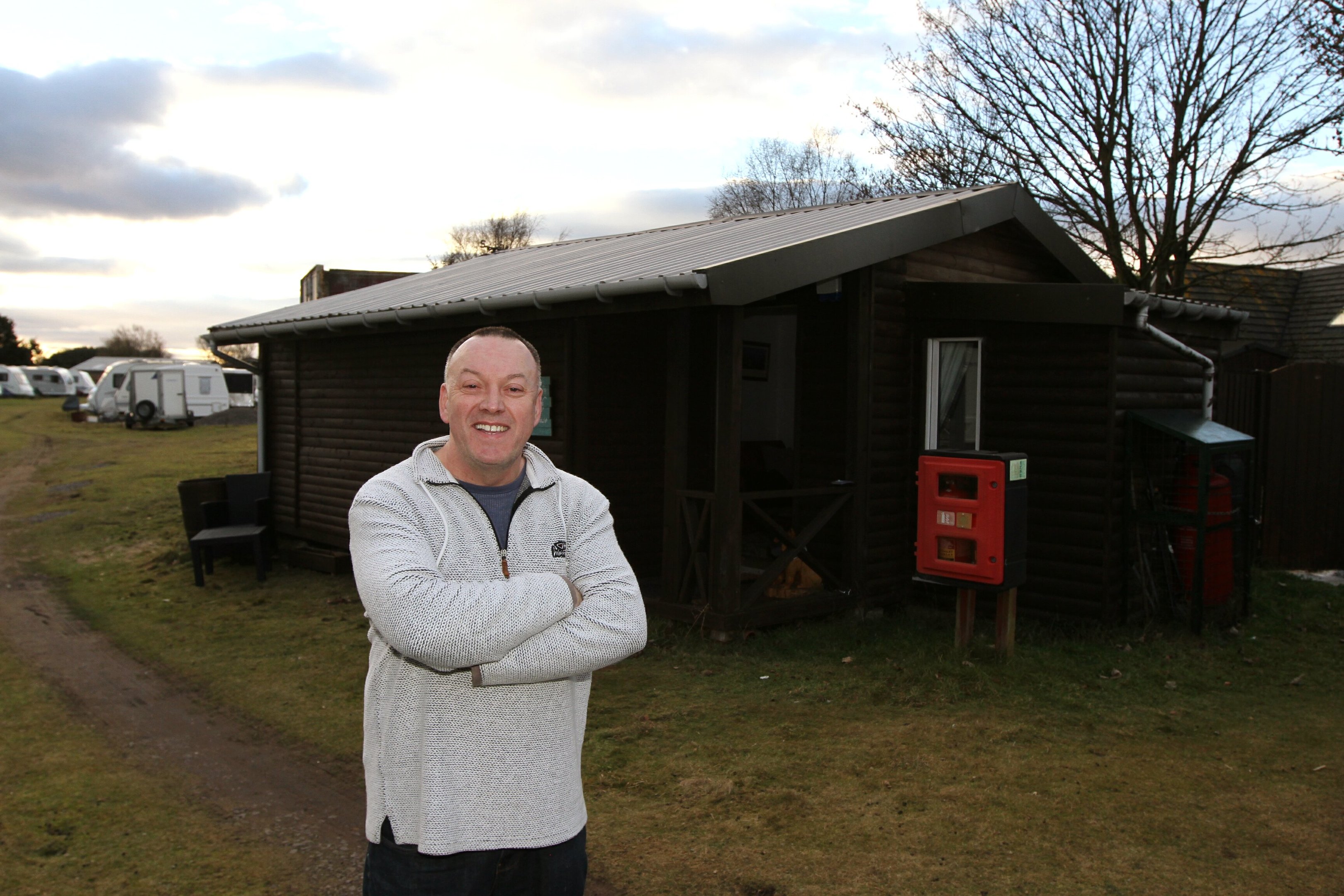 It's made from a lot of old rubbish — but this des res is far from a dump.
A Carnoustie man has built a fully functioning home out of recycled waste.
Angus Carnie built his traditional-looking cabin by salvaging and reusing discarded materials.
And the whole project cost him £40,000.
Relying on his 20 years of experience working in the recycling industry, the commercial bin designer erected his new home in the space of six months on a piece of land between Monifieth and Carnoustie.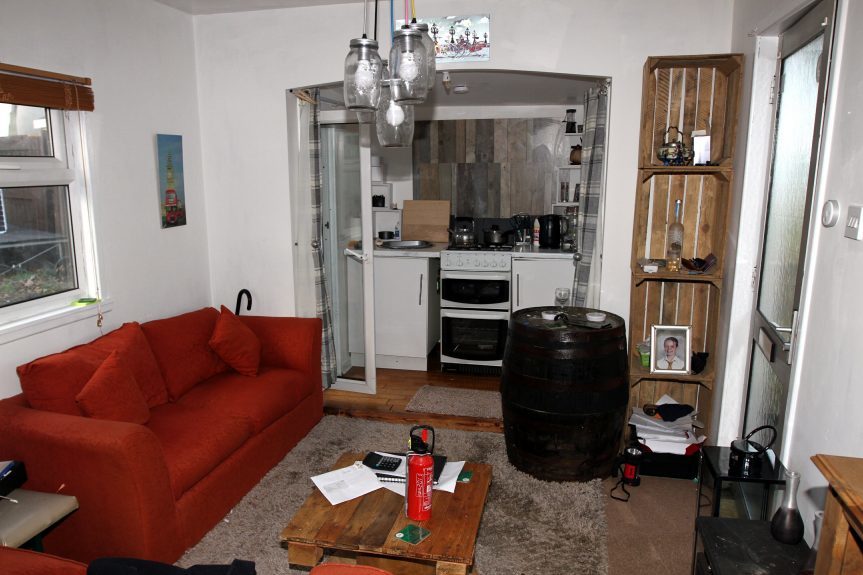 It's also run using renewable energy sources, including wind and solar power.
The 55-year-old said: "I wanted to use all my experience and also develop new innovative ideas.
"My main aim was wherever possible to use materials which had come to the end of their useful lives and recreate something totally different, particularly if these items are currently going to landfill or expensive disposal.
"I wanted the house to be very normal from an everyday point of view."
That was no easy feat and Angus relied on his years of experience working in the recycling industry in order to create the basic resources needed to build the house.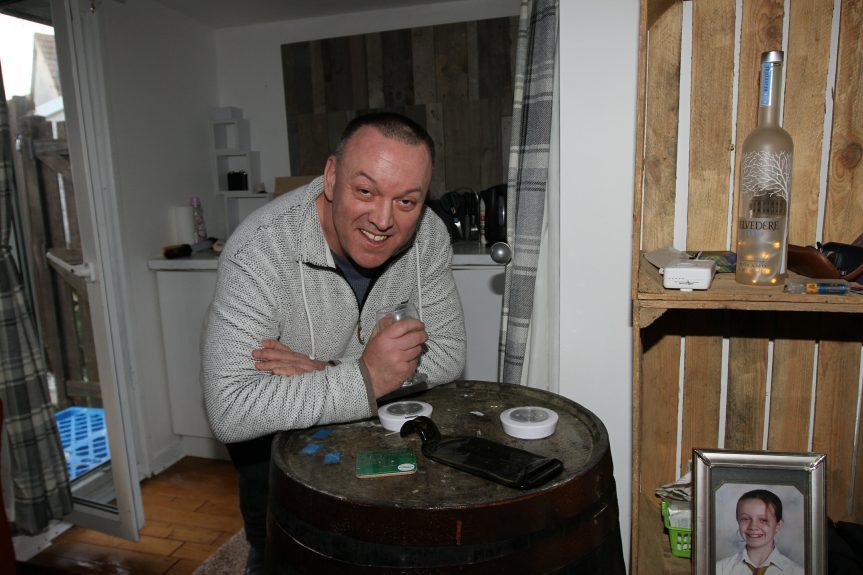 The father-of-two's ingenuity knew no bounds as he found new uses for a number of objects which many people would have simply thrown away.
For instance, to get the paint for the cabin, he created a special mixture containing waste toner powder from printing cartridges.
He also described making the insulation for his cabin as like making a toastie.
By taking a number of different types of plastics, then melting and compressing them, he created a material similar to plasterboard but lighter and waterproof.
Angus, who will use the cabin as a holiday home, said it was energy — or rather the lack of it — which was a big challenge when it came to building his eco-home.
He added: "When you don't have much power, you soon become an expert in insulation as it is the simplest way to reduce your power consumption.
"The house is also wired up but I hired an electrician to do all that complicated stuff.
"I had a bit of help."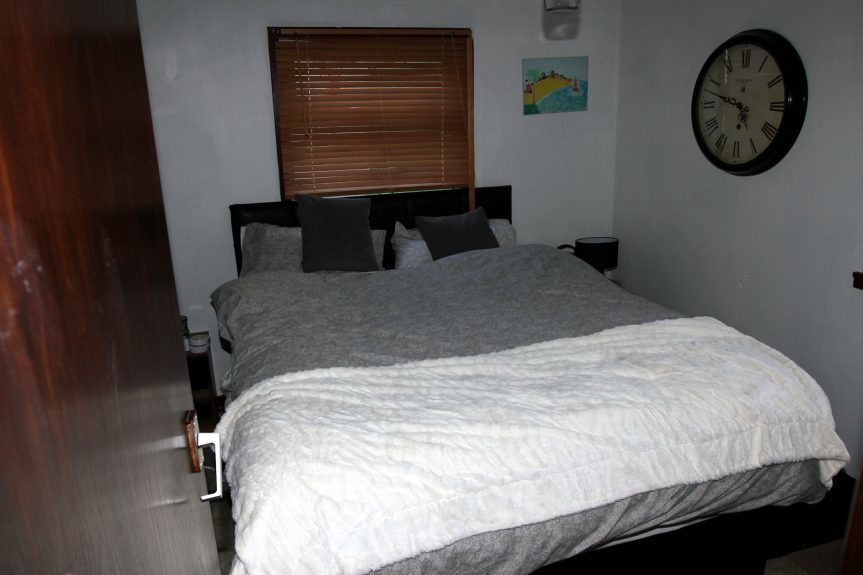 As well as being practical and eco-friendly, the home is not without other charms.
The interior boasts jam jar light fittings, a coffee table made from an electric cable reel and furniture created from old apple crates.
Powered by solar panels and wind turbines — and equipped with its own water filter system which harvests rainwater — the cabin is completely self-sufficient.
It even boasts an efficient waste system and central heating to ensure it is completely sustainable.
As well as his home from home, Angus, who is the owner of the Shredding Console Group, said his project is an example of what can be done with the amount of waste discarded by Scottish households on a daily basis.
He said: "When it comes to recycling, Scotland is way behind a lot of other countries — particularly in Europe.
"I built this house to show what can be done with all the things people just discard.
"A lot of people are too quick to just throw something away and replace it with something else.
"But before it is thrown away I think it should become the norm for people to find other uses for objects before they go to landfill.
"People can't just keep using stuff — we have got to come up with alternative ways to use things.
"This is what can be done with recycled materials and it actually costs much less than a typical house of the same size on the market.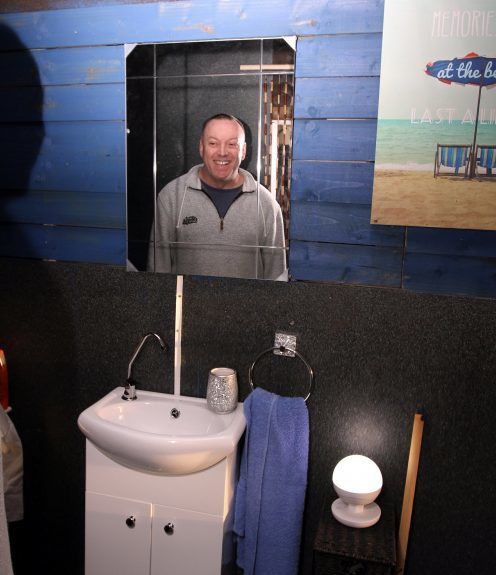 "There's a double bedroom, a kitchen, a living room, a bathroom and a big garden.
"It is a really great place to live and with some help sourcing materials it took six months to build.
"There is a lot still to be said about what can be done with discarded waste.
"I hope my new home is an example of that."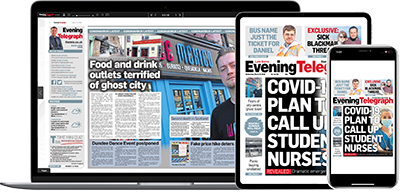 Help support quality local journalism … become a digital subscriber to the Evening Telegraph
Subscribe