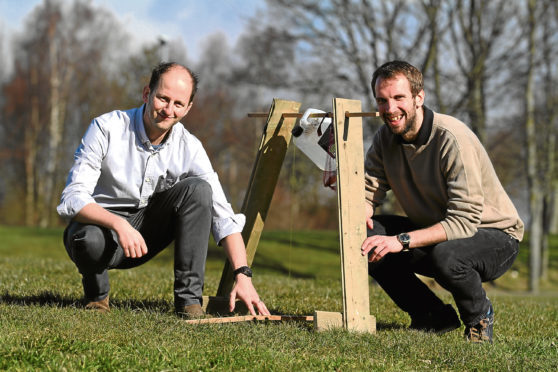 A tiny charity from Whitfield is doing huge things on the international development stage by bringing clean water to schoolchildren in Uganda.
Despite running with just one full-time member of staff, Signpost International is working at the forefront of humanitarian aid for children in the Philippines and Africa.
Chief executive Jamie Morrison has even met Microsoft boss Bill Gates to discuss Scottish-based international development projects.
Now Jamie and monitoring and evaluation officer Michael Calder are heading to north-east Uganda to see how a project with three primary schools is getting on.
The pair travelled to the country last year, and this time will also be going to Tanzania to plan new projects starting in 2019.
Fundraising coordinator Jenny Liandu said: "We work with partner organisations and visit the communities we work with once a year in order to monitor and report on progress and to ensure that project impact is achieved. These trips are essential for us to share with our supporters what is happening and how their donations are making a real difference to people's lives.
"In Uganda one of our projects has involved working in three primary schools drilling deep bore wells for clean water provision. We also constructed appropriate, disability-accessible latrines.
"In these schools, absence rates reduced dramatically. Children are able to attend school healthily without risk from infection and dehydration. "
Signpost CEO Jamie met Bill Gates at a crossparty group on international development at Holyrood in January, as a member of Scotland's international development alliance.
"It is easy to put people on pedestals, but he is human like anyone else and has a real passion and commitment to working to solve some of the big challenges of our time," Jamie said.
"We focus on creating an environment where people are able to help themselves to create a more sustainable and fruitful life for them, their families, and communities. The purpose of our trip next month is to do just that — to monitor existing project activities and evaluate the impact of past and recently closed projects so we can learn and improve."
As part of their ongoing fundraising the charity is to hold a Blue Water Tea Party at the Invercarse Hotel on March 18. All proceeds raised will go to the Uganda project.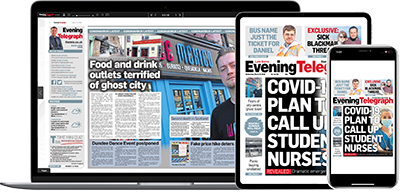 Help support quality local journalism … become a digital subscriber to the Evening Telegraph
Subscribe