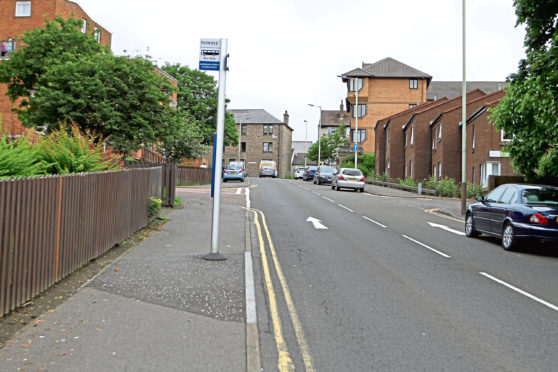 A teenage thug who collapsed in a close threatened to kill the families of medics trying to help him.
Ross Fenty threw punches at Gillian Peters and Denise Kennedy after he chased them out of an ambulance on December 30.
Police and paramedics were called to the Hilltown after Fenty became so drunk that he passed out on Stirling Street.
After being helped into the ambulance, the 19-year-old began shouting, pulling at the paramedics' equipment and calling Miss Kennedy an offensive name.
Police calmed Fenty down before leaving the scene, although it wasn't long before he launched a torrent of abuse at the two women.
Depute fiscal Kirsten Letford told Dundee Sheriff Court: "Miss Kennedy started to drive the ambulance but the accused got out of his seat and refused to sit back down again.
"As a result, she pulled to the side and opened the side door, at which point her colleague Miss Peters jumped out of the ambulance and started calling for the police to return.
"The accused said: 'I will punch you till you bleed. I will kill all of your family'."
Fenty, of Stirling Street, tried to shut them out of the ambulance, chased them and swung punches at the women before being arrested by police.
Appearing from custody, he pleaded guilty to assaulting, obstructing or hindering Miss Peters and Miss Kennedy by pulling at their equipment, acting aggressively, trying to lock them in an ambulance, chasing them and trying to punch them as well as threatening to kill them and their families.
Before deferring sentence until March 11, Sheriff Alastair Brown said: "The ambulance paramedics are there to help people who need help, and this court will not tolerate them being abused, much less attempts to punch them."
Fenty was remanded in custody.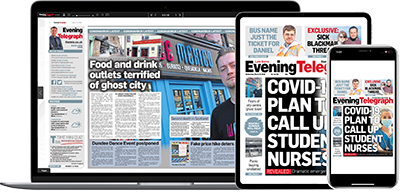 Help support quality local journalism … become a digital subscriber to the Evening Telegraph
Subscribe