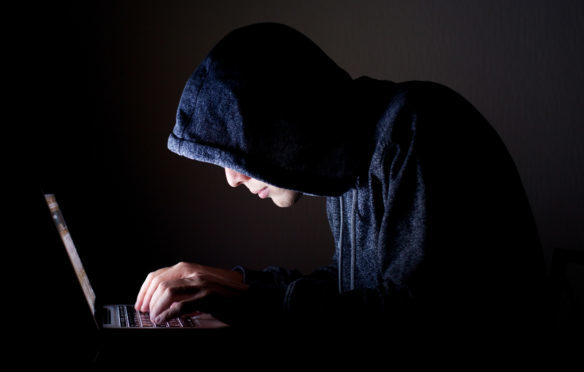 Pressure is growing on the Scottish Government to "throw away the key" for people convicted of child pornography offences who "fuel an industry of child abuse".
It comes after a number of offenders walked free from Dundee Sheriff Court — despite being convicted of possessing indecent images of children, some in the most explicit category — in the space of a week.
On March 15, 59-year-old Andrew Glenn, of Mains Road, avoided prison despite downloading more than 5,000 indecent images of children — and was even allowed to keep his computer.
Glenn told police officers that he had "never touched any young boys".
He was ordered to attend the Tay Project programme for sex offenders and was placed under supervision on a community payback order for three years.
Three days later, David Eggleston, 54, of Seafield Road, was given a community payback order as he was deemed at "low risk of reoffending" by social workers.
Eggleston admitted that between January 2012 and August 2016 he took, or permitted to be taken, or made indecent photographs or pseudo photographs of children – more than 350 were of the most explicit category.
Meanwhile, city primary school worker Aaron Scott, 31, of Fintry Drive, was found with 2,800 child abuse images and 30 videos of children as young as eight, but was placed on a community payback order following his conviction.
Earlier this week, Stuart Grant, a former computer teacher at St Francis Primary School — formerly St Luke's and St Matthew's RC Primary – was allowed bail after admitting taking or making indecent images of children between 2008 and 2012, and possessing indecent images of children in 2011.
Grant, 33, of Almond Place, has not yet been sentenced.
Laurie Matthew, who founded Dundee-based charity 18 and Under, blasted the decision to allow the sex offenders to remain at liberty.
She said: "It is a crime against a child – that is a child in these images and videos and they are being abused.
"These people fuel an industry of child abuse and it is just as serious as physically abusing the kids themselves. Personally I don't see any difference — they should throw away the key.
"It is all well and good putting them on a sex offenders register but they are still out and about.
"It is seen as a lesser offence and that is appalling and disgusting.
"If you have someone willing to access and share these pictures, that is encouraging people to go out and abuse children.
"These paedophiles can stay safe on their laptop or computer — leading to more offences being committed. They have got to be given custodial sentences."
Laurie said her organisation was "coming across horrendous things" in relation to sexual abuse of children and said it was "very definitely organised crime".
Joseph Lumbasi, manager of Izzy's Promise — a charity supporting victims of ritual and organised abuse — said the lenient sentences handed out to offenders was "likely to encourage them".
He added: "I don't think that the legal system properly deals with the people carrying out these crimes.
"For anyone who is convicted of these crimes, the only option is for them to serve a jail sentence."
In the aftermath of Aaron Scott's sentencing, NSPCC Scotland said in a statement: "Online child abuse images must not be tolerated.
"It is vital that tech companies, law enforcement and government work together to prevent this vile material being published and circulated in the first place."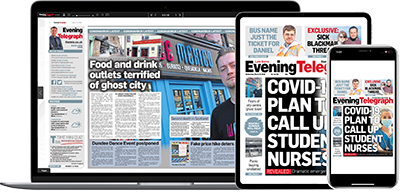 Help support quality local journalism … become a digital subscriber to the Evening Telegraph
Subscribe