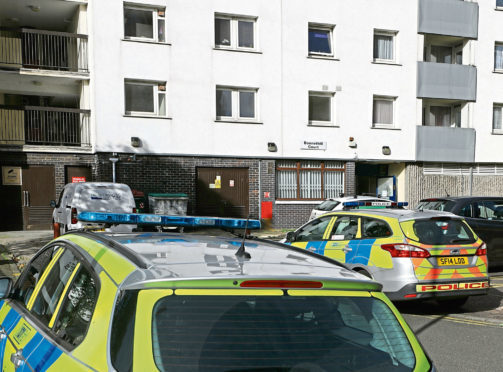 Police were called to a Dundee multi yesterday after a man suffered a facial injury in a fight.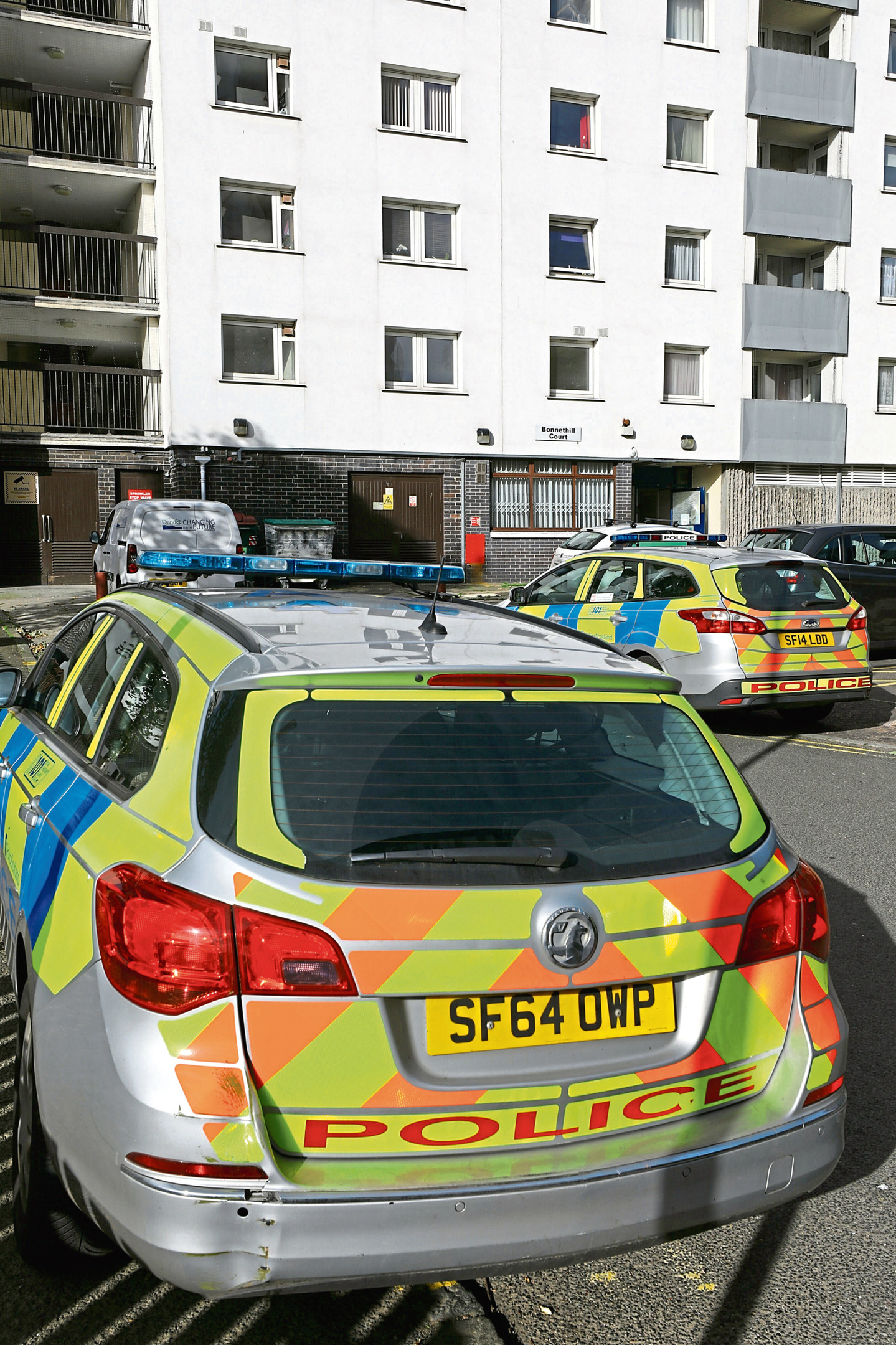 The incident took place on the fourth floor of Bonnethill Court, Hilltown, just before 9.30am.
Police arrived in three patrol cars before rushing into Hilltown Court and then Bonnethill Court.
Residents at the flats said that they heard shouting and banging coming from a property and the landing of the fourth floor.
One man said: "There was a lot of shouting between what sounded like two men.
"I also heard doors banging.
"Not long afterwards, the police arrived – I'm not sure who called them.
"Three police cars with blue lights and sirens pulled into the car park in front of Bonnethill Court.
"Initially, the police officers ran into Hilltown Court but then I saw the officers running into the door of Bonnethill Court.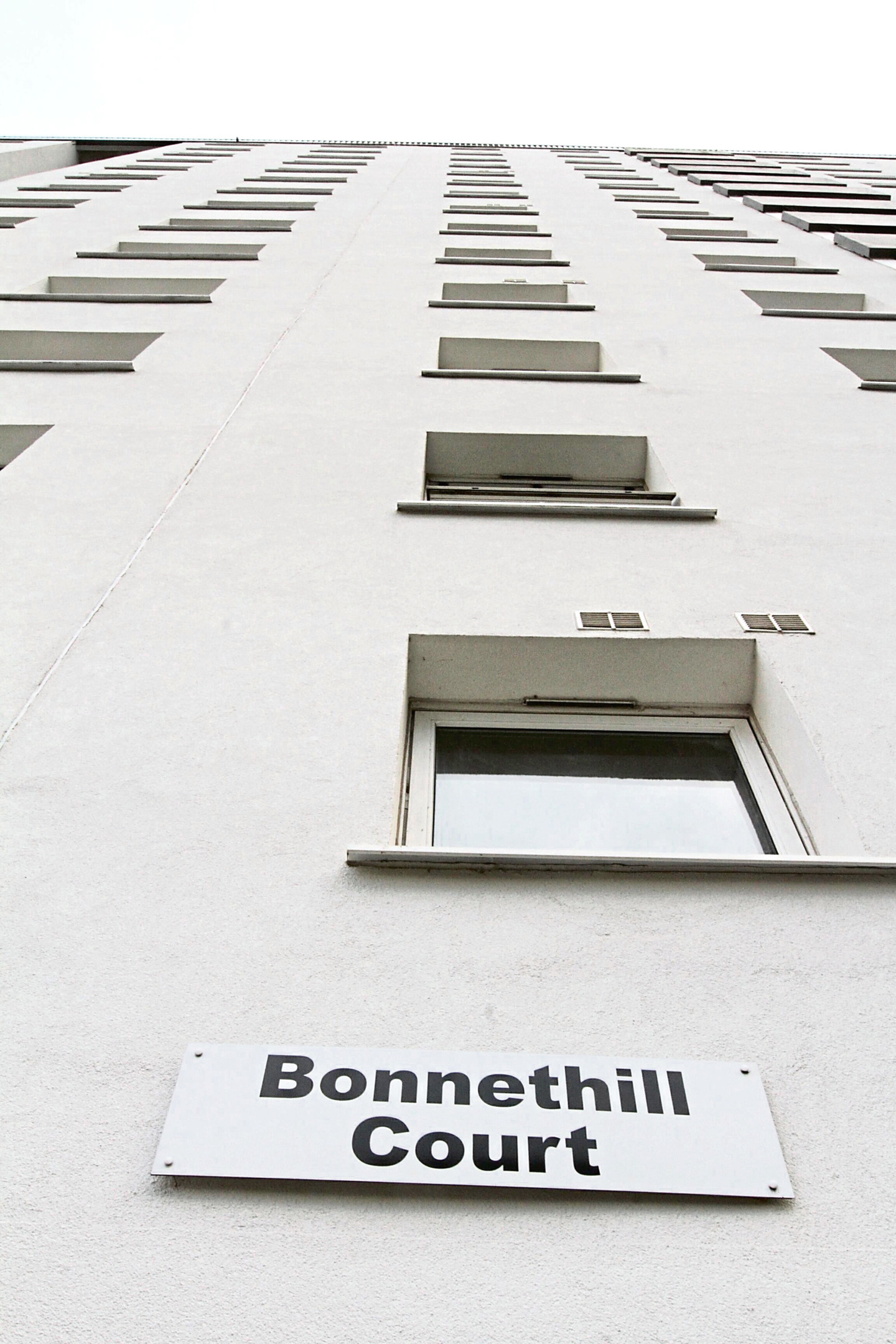 "There were several police officers there and then things seemed to quieten down after they arrived."
Another resident said: "I heard a lot of shouting.
"There was a fight going on and I heard that one man had been injured.
"The police arrived pretty quickly afterwards and I saw them running into Bonnethill and Hilltown Court."
Charles Ross, 61, said it's a "common occurrence" for police to be called to the multis.
He said: "I live on the ninth floor so it looks out the opposite side of the building.
"It was only when I got outside that I saw the police cars.
"Things have gotten really bad here recently.
"I've lived here for more than 50 years, but in the past few years life has got very difficult.
"The police are always here for things like fighting and drug dealing.
"I'm not surprised to hear that there was another fight today.
"It's become a common occurrence, and life for other residents has become pretty awful."
It is understood that an ambulance was not required.
A spokesman for Police Scotland said: "Police Scotland attended at Bonnethill Court about 9.20am today in response to a report of an alleged assault.
"A man has been found with a minor facial injury and inquiries are ongoing."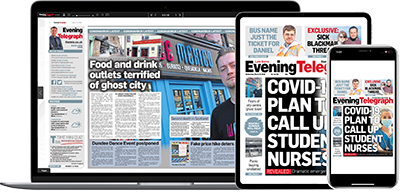 Help support quality local journalism … become a digital subscriber to the Evening Telegraph
For as little as £5.99 a month you can access all of our content, including Premium articles.
Subscribe