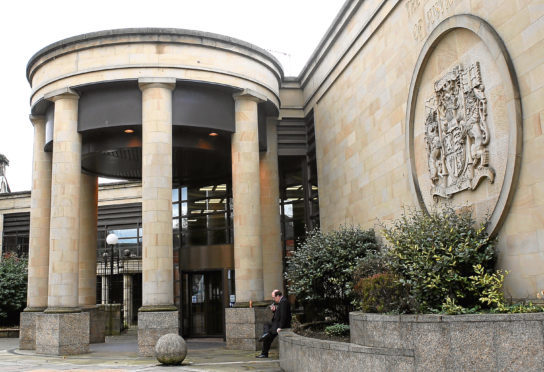 Three men caught with a £378,000 drugs haul in Dundee have been jailed.
Michael Carroll, 33, Lee Curtin, 42, and Donald Gray, 50, are behind bars after admitting their part in a major drugs operation across the city and elsewhere in the UK.
The trio were snared as part of Operation Silvara, which was led by Police Scotland's organised crime and counter terrorism unit.
The drugs recovered included cannabis resin worth £280,000, other forms of cannabis valued at £40,000, high-purity cocaine worth £45,960 and heroin valued at £12,500.
Curtin, of Liverpool, was convicted of being concerned in the supply of cannabis, a Class B drug, in Raglan Street, on February 9 last year.
All three men pleaded guilty to being concerned in the supply of cannabis resin in Old Glamis Road, Beauly Avenue and Dunmore Street, in an unclassified road in Burnbrae, Kinross, and in Westburn Crescent, Rutherglen, and elsewhere between August 7-31 last year.
Carroll, of Dundee, committed the offence after being granted bail at Dundee Sheriff Court on January 4 2017.
All three men admitted being concerned in the supply of heroin between August 7- September 28 last year.
They admitted supplying the Class A drug in Beauly Avenue, Dunmore Street, Westburn Crescent, Hilda Road and Tynwald Place in Liverpool and elsewhere unknown.
Carroll also breached his bail order during this offence. A not guilty plea by co-accused David Donaldson, 39, was accepted by the Crown.
At the High Court in Glasgow, Carroll was sentenced to four years and six months in prison, backdated to last September.
Gray, of Glasgow, and Curtin were each sentenced to three years and one month in prison.
Detective Constable David Johnstone, of the organised crime and counter terrorism unit, said: "Operation Silvara was an intelligence-led operation which led to the recovery of more than £15,000 in cash and over £220,000 of Class A and Class B controlled drugs which would have caused significant harm and misery to our communities if they had reached their intended destination.
"Police Scotland is committed to reducing the tragic impact of drugs on individuals, families and communities."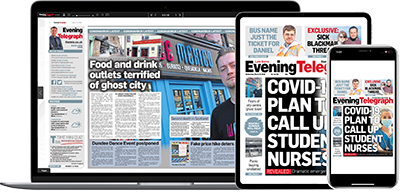 Help support quality local journalism … become a digital subscriber to the Evening Telegraph
Subscribe