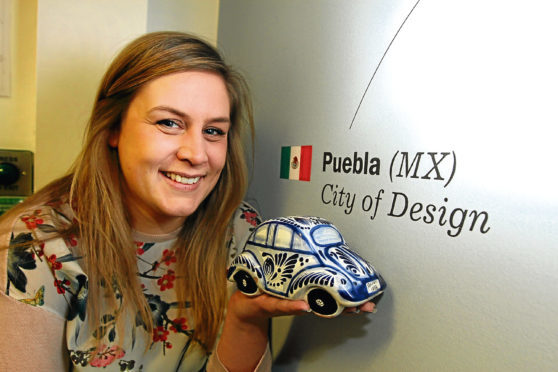 A summer street festival, a football exchange visit and a design parade are just some of the events planned for Dundee as part of the Year of Young People.
Thousands of young people from all over the city will be able to take part in activities planned to celebrate the event in the coming year.
The city council's children and families services committee will be told at a meeting on Monday that key among the celebrations is a grand parade in May, which will be organised by the Unesco City of Design team.
The event, which is to be funded by EventScotland, will pair each of Dundee's 28 sister design cities with a group of young people.
Annie Marrs, project coordinator with the Unesco Dundee City of Design & Place Partnership Programme, said: "Supported by artists and designers, the young people will create artworks for the parade inspired by iconic design elements from their partnered city.
"With 500 participants, the parade will weave its way around the city centre and include music, dance and visual arts in a colourful and fun celebration of our Unesco City of Design status.
"Each of our sister cities of design have agreed to send us a design object that tells a story of their city."
Objects on their way to Dundee include a piece of Talavera Pottery from the ancient tradition of pottery making in Puebla, Mexico, and a replica of the canoe from Geelong, Australia, which carries water from the ancient rock well at Big Rock to rejoin the ocean.
She said: "Each object will be given to a youth group in Dundee who will work with a local artist or designer to create something for the parade inspired by the object. The groups of young people will then gather at City Square on May 26 then parade around the city centre."
Also planned is a youth exchange visit as part of the Young Ambassadors initiative. In his report to the committee, director of children and families services Paul Clancy said that the council — working with Dundee Football Club's charity trust — will involve disadvantaged young people with multiple barriers in the project. He said: "This will include a week-long exchange in Cordoba, Spain, working with a similar group of young people.
"The first group of 20 youngsters, aged 13-16, would set off in October and another 20 next year."
Young people will organise this year's annual Pecha Kucha Night to be held on May 23.
A spokesman said: "This hugely successful event attracts audiences of more than 400 people and for May the programme of speakers will be entirely designed and invited by young people."
Between July and September Maggie's Centre will host its Penguin Parade, with schools and other groups receiving 4ft penguins to decorate, which will then be exhibited throughout the city.
Mr Clancy said: "This is an exciting opportunity to produce an innovative and dynamic calendar of projects, activities and events to celebrate and showcase young people in Dundee. Recognition of the achievements of our youth are not new to the city.
"These celebratory events will compliment other existing annual events such as the Lord Provost McManus Award for Citizenship, which, as well as celebrating citizenship across our schools, selects a young citizen of the year."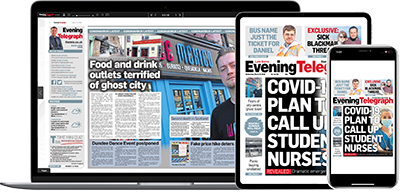 Help support quality local journalism … become a digital subscriber to the Evening Telegraph
For as little as £5.99 a month you can access all of our content, including Premium articles.
Subscribe