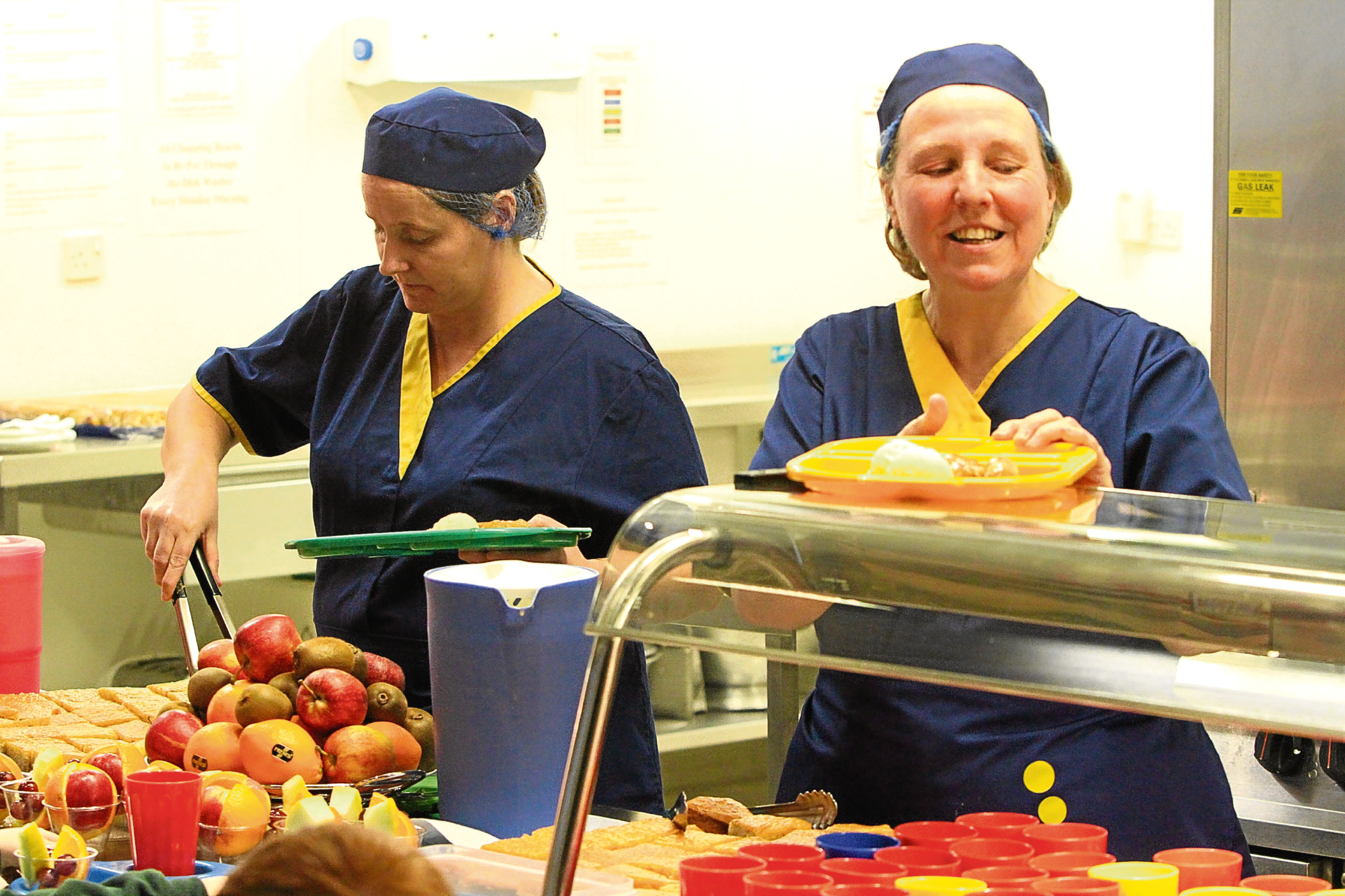 Thousands more school meals are being dished up to pupils in Dundee.
Nearly 77,000 more meals were eaten by youngsters in primary schools up to September this year compared to the same period last year.
The push on free school meals is said to be behind the huge rise — as well as the promotion of the social and health benefits of eating dinners in school.
The details were revealed to the joint committee at Tayside Contracts — which runs school meal provision on behalf of the region's councils.
The report by managing director Iain Waddell showed that 572,839 meals were served to primary pupils this year, compared to 495,971 in 2015. That's a rise of 15% and is also more than 7% — the equivalent of around 38,000 meals — more than what had been budgeted for.
However, there was a drop in the number of secondary pupils eating school dinners, with 4,000 fewer meals served up and the target missed by about 20,000.
Councillor Jimmy Black, who sits on the joint committee on behalf of Dundee City Council, said he was pleased to see the rise in primaries.
He said: "Part of the reason is that more young primary kids have had access to free school meals.
"We realise things like vegetables aren't popular amongst teenagers. In the short-term we want to make sure they are properly fed to give them the nutrition to concentrate at school but in the long-term we want to instil the benefits of healthier eating in later life to maintain a healthier lifestyle.
"The money has been well spent if it ensures the prevention of poor health. It's hard to think of a better way of spending council money than feeding children to ensure they get the best out of their lessons and eat as well during the holidays as they do during term time.
"I believe eating well as a child can pay dividends in later life too."
Mr Black also pointed out the success of the summer programme to give children in disadvantaged areas access to around 20,000 lunches through their local schools, saying that this programme had helped to keep the health and social benefits going during the holiday period.
Mr Waddell's report said that there had been a "general increase" in the numbers of primary school kids taking school meals.
Regarding the drop in secondaries, he added: "Meal numbers in Dundee secondary schools are down against both budget and performance in the same period in the previous year.
"This is mainly due to a reduction in the school roll at Dundee secondary schools.
"Whilst meal uptake has dropped compared to the previous year, meal uptake as a percentage of the school roll has actually increased.
"The disappointing performance against budget is also partly due to the closure of Menzieshill and consequent transfer of pupils to Harris."
Meanwhile primary kids in Angus ate more than 80,000 extra school meals this year, a 20% rise, with secondaries also up by about a fifth.
And primary children in Perth and Kinross also consumed about 70,000 extra meals, with about 15,000 extra served up in secondaries.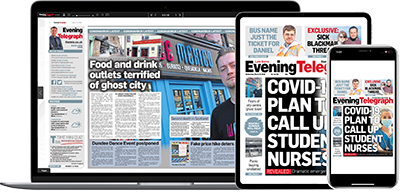 Help support quality local journalism … become a digital subscriber to the Evening Telegraph
For as little as £5.99 a month you can access all of our content, including Premium articles.
Subscribe