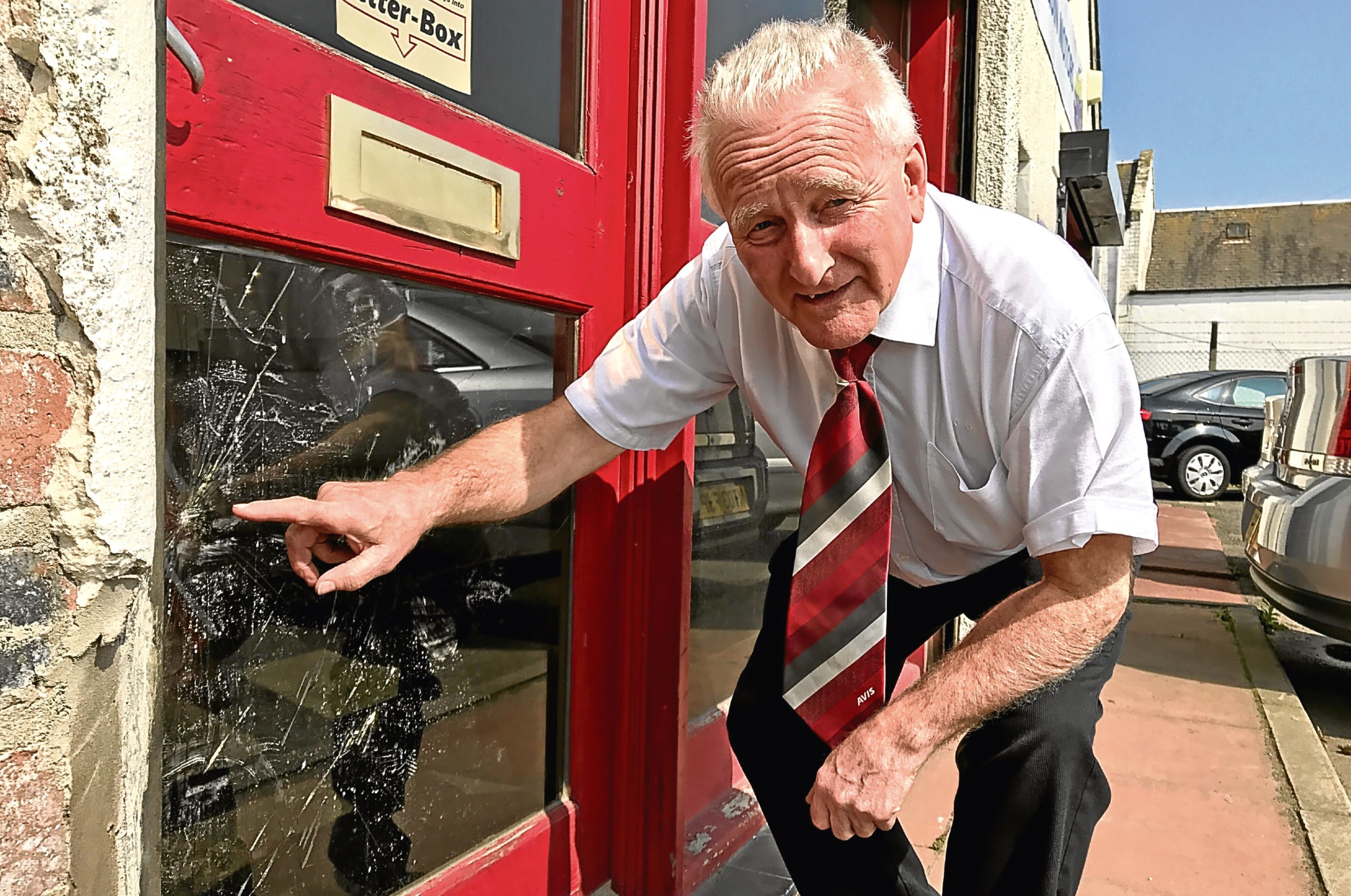 Thieves raided a Dundee car hire firm after wedging open its shutters with a stabiliser bar from a van.
The culprits made off with £800 of goods and caused £1,000 of damage to the Avis office on Old Glamis Road.
Manager Gordon Payne, 69, said: "They've taken some presents I bought for my wife, six GPS units and what we call an MDMS unit — a device we use to manage the hire cars.
"The GPS units are worth about £100 each, the MDMS unit is £150 and I would say it was about £100 of presents I'd bought for my wife."
Gordon said that he hoped the police would be able to find footage of the incident on CCTV and catch the culprits.
The thieves struck sometime between 8.45am on Sunday and 7am on Monday.
Gordon added: "We'd had the builders in and there was a small gap between the wall and the shutter and that's where they've wedged the bar in.
"Then they've kicked in the door — you can see the boot print on the door and the broken window.
"I noticed something had happened only when I walked up to unlock the shutter and realised it was further forward than usual."
It's not the first time the office has been targeted.
Thieves also broke into the vehicle rental firm in 2013 and took cars for a joyride after stealing two sets of keys.
Gordon believes those behind the latest incident had similar intentions.
He said: "I think they were hopeful of getting car keys to steal the cars with.
"There was no danger of them getting that — but they've taken the handle off the wall safe trying.
"I'm totally distraught from the point of view that I've been broken into — but Avis has taken good care of us and business hasn't been affected."
A police spokeswoman said: "We are appealing for information after personal items were stolen after a break-in to a car hire firm in Old Glamis Road.
"Anyone with information that may be useful should contact Tayside Division on 101 quoting CR/10994/17, or speak to any police officer.
"Alternatively, information can be passed anonymously via the charity Crimestoppers on 0800 555111."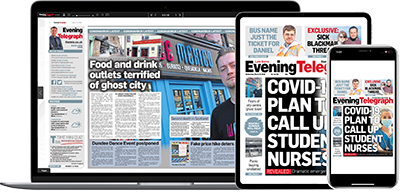 Help support quality local journalism … become a digital subscriber to the Evening Telegraph
Subscribe