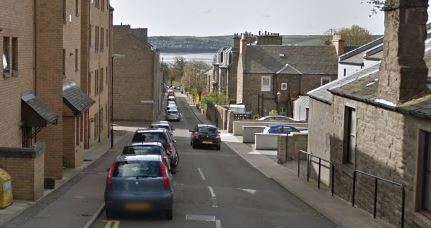 Raiders stole a large amount of jewellery, electronics and even passports after breaking into a Dundee home.
Police are on the hunt for the culprits after the housebreaking at Thomson Street, off Perth Road.
The break-in happened sometime between 6.15pm on Hogmanay and 9.30pm on New Year's Day.
The haul of items taken includes three laptops – a Microsoft, Dell and HP – a set of Bose headphones, numerous electronic items, jewellery including 30 ladies rings and a bike.
Three passports – two British and one Belgian were also taken.
A spokesman for Police Scotland urged folk to be aware in case they come across any of the more 'unusual' items for sale.
He said: "In total well over £9,000 of property has been taken.
"Some of these items are quite unusual and would arouse suspicion if offered for sale.
"Also, while most of the items stolen are small, given the amount of items taken (along with a bike), there is a possibility that persons may have been seen in the Perth Road or Magdalen Yard areas carrying or transporting them.
"If you have any information that could help our investigation, please call 101 or speak to any Police officer. Also, information can be given anonymously through Crime Stoppers on 0800 555 111. Our reference is CR/91/18."
See tonight's Evening Telegraph for more on this.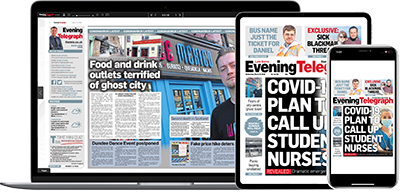 Help support quality local journalism … become a digital subscriber to the Evening Telegraph
For as little as £5.99 a month you can access all of our content, including Premium articles.
Subscribe