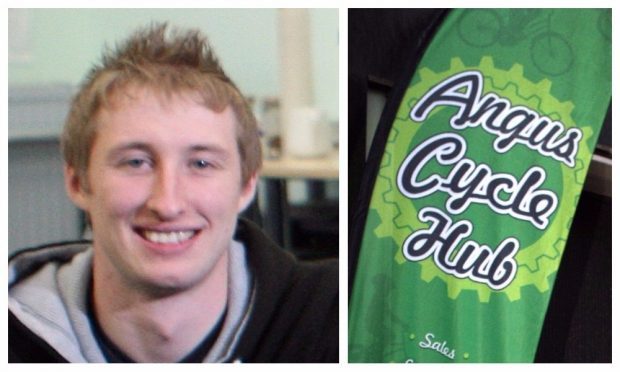 An award-winning Angus cycling project has hit out at thieves who repeatedly steal bikes from outside its premises.
Angus Cycle Hub, a not-for-profit social enterprise based at Gravesend in Arbroath, has been targeted on a number of occasions.
In a recent incident, a bike was stolen from the hub by two men and ended up being thrown at a car.
James Beattie, cycling development officer with the project, said the problem has been going on for some time.
He said: "It's something that has caused us concern for quite a while.
"We have had various instances of people stealing bikes or parts of bikes from the skip outside our premises.
"We have tried various things to prevent this, but so far nothing seems to have worked.
"We have tried locking the skip behind a fence, covering it up and we have also installed CCTV, but nothing seems to stop people who are determined to steal from us."
James said bikes were regularly donated to the project to be refurbished, with the aim of getting youngsters out and about exercising on them.
He added: "About a third of what we are given we can refurbish for use, another third is used for spare parts and finally, the last lot ends up having to go in the skip because, for various reasons, they can't be used by us — and it's these bikes that are often taken."
The latest incident happened on Sunday between 4.30pm-5pm.
The woman driver whose car was hit by the bike wrote online: "The matter has been reported to police. Unfortunately, I will have to pay for the damage myself, as my car was just in the wrong place at the wrong time.
"However, I don't want the pair getting away with this and likely doing the same sort of thing in the future. They seem to have no understanding of the consequences of their actions."
James confirmed the matter had been reported to police and added: "We have given police our CCTV coverage of this, so hopefully it will lead to someone being caught.
"This was upsetting for the lady and for us, as we don't want to be getting a bad name locally because of these thefts, one of which has led to vandalism."
A Police Scotland spokeswoman confirmed the force was looking into the incident.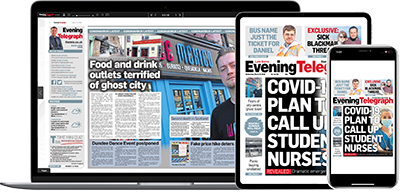 Help support quality local journalism … become a digital subscriber to the Evening Telegraph
Subscribe