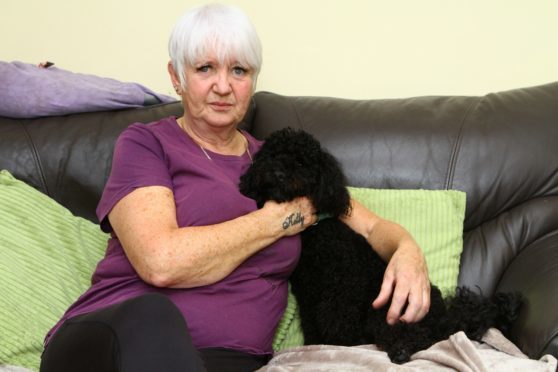 A Dundee woman has described the terrifying moment a pack of "out of control" dogs savagely attacked her toy poodle.
Mary Barton, from Langshaw Road, said she looked on in horror as the pack of five collies pinned her 16-month-old pooch Bobo to the ground.
Mary said: "It was terrifying. They were trying to rip him apart.
"They really went in for the kill as I looked on in horror. I dread to think what might have happened if this had been a small child.
"Everyone around here is talking about these dogs, they are always off the lead and act as a pack."
Mary said that she had taken Bobo for a walk on Friday morning when the attack happened on Munro Place.
She said: "Bobo was on the lead when one of the five collies who live on Munro Place came running up and pinned him to the road. Then a second dog started on him and the other three all gathered around.
"I was terrified and so was Bobo. I really thought they were going to kill him.
"The dogs' owner came across and just kicked them off Bobo.
"The man didn't say anything to me. He didn't even apologise. I was frozen with fear at that point."
Mary said she took Bobo to the vet who said that, luckily, he had no puncture wounds.
She added: "I was so relieved. I really thought he would be in a terrible mess."
Mary said that she contacted Dundee City Council's dog warden service.
"I'm also going to report this to the police as I want something done about these dogs.
"They are very dangerous. I'm really traumatised by what happened."
A spokeswoman for Dundee City Council said: "We are aware of this matter and are investigating."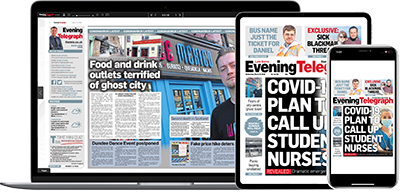 Help support quality local journalism … become a digital subscriber to the Evening Telegraph
Subscribe