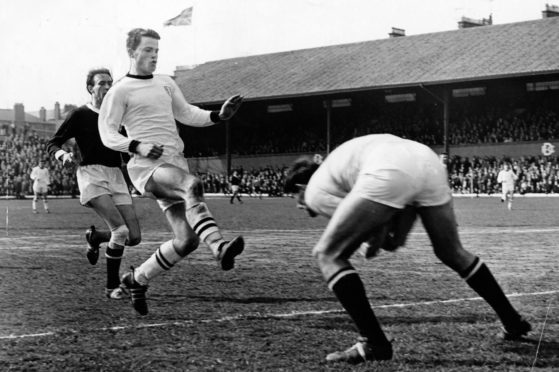 Yet again Scotland won't be there but all eyes are now firmly fixed on the World Cup in Russia.
The action is already well under way and today The Tele gives its lowdown on the
teams that make up Group C in the opening stages.
Trying not to leave you feeling too left out by the tartan Army's absence, we'll
also provide a local link, tenuous or otherwise, to each participating nation.
Group C
Australia
The Aussies are now regular finals participants, so will definitely be looking to progress beyond the group stages.
It's fair to say, however, they've had stronger squads in the past, a fact illustrated by the continued presence in the ranks of former Everton star Tim Cahill, who at 38 has his best years
behind him.
With their usual robust style, though, the men from Down Under will not make it easy for any off their opponents.
Star player: Tom Rogic.
Local link: Ryan McGowan, once of Dundee United, is in the squad, though he is not guaranteed to be in the starting line-up.
One who could be in future Aussie World Cup squads, though he's work to do to get international recognition, is Dundee youngster Jesse Curran. He hails from New South Wales.
Denmark
Another of the European contingent at the finals but in all honesty not a great deal is expected of this Danish side.
That said, they do have some decent players and although they needed the play-offs to get to Russia, their crushing 5-1 win over the Republic of Ireland in Dublin was the best performance in that series of games.
Star player: Christian Eriksen.
Local link: Here in the City of Discovery, we do have a liking for a Danish player.
The elegant Morten Wieghorst was a favourite at Dundee in the 90s and, going back a few decades, at United the exploits of Finn Dossing and Mogens Berg in the 60s made them tangerine legends. Perhaps this season's Danish visitors, Thomas Mikkelsen and Emil
Lyng, won't be remembered so fondly.
Peru
For Scots of a certain age, even writing those four letters brings tears to
the eye – and they're not of joy.
The country that broke our hearts in Argentina 40 years ago is back at the
finals for the first time in a while and, although much will be expected of them
back in the capital Lima, they could face a struggle to get out of the group.
As painful memories tell us Scots, though, anyone who writes them off does so at their peril.
Star player: Jefferson Farfan.
Local link: Scott Bain was still technically a Dundee player, though not  one loved by everyone at Dens Park, when he was an unused Scotland sub in last week's friendly defeat in Lima.
Even more obscure is the name Jose Julio Espinoza Valeriani. He was signed for United by Tommy McLean in 1998 and made just one sub appearance before moving back to South America.
France
Les Bleus, winners in 1998 and beaten finalists eight years later, might just be ready to mount a serious challenge for a second triumph.
They have had their usual in-fighting in the build up to the tournament and Paris St Germain midfielder Adrien Rabiot has apparently gone in the huff after only being named on the standby
list for the squad.
Even so, experienced boss Didier Deschamps is taking a strong group to Russia.
Star player: Paul Pogba (among others).
Local link: In terms of players, plenty. Michel Pageaud, Freddie Daquin and Christian Nade enjoyed cult status during relatively short stays at Dundee.
French cap Florent Sinema Pongolle, although a very nice chap, largely picked up money for doing nothing when at United, though Tony Andreu showed French flair during the 2016/17 campaign and William Edjenguele's presence keeps the French flag flying at Tannadice.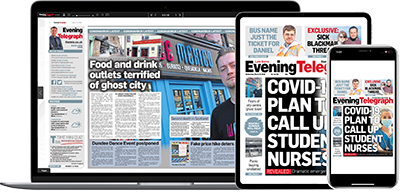 Help support quality local journalism … become a digital subscriber to the Evening Telegraph
For as little as £5.99 a month you can access all of our content, including Premium articles.
Subscribe