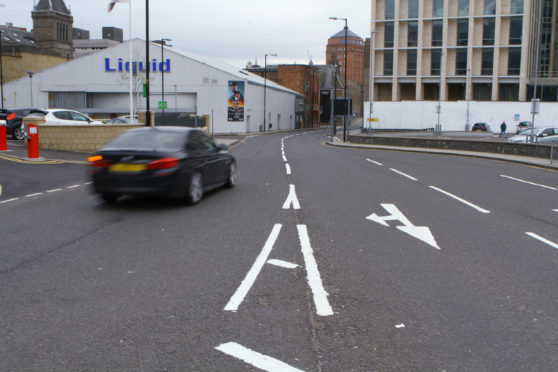 Dundee clubbers have spoken of their horror after a man died in a road collision on a city centre street.
The 33-year-old was involved in a collision with a car just before 1.30am.
He was taken to hospital with serious injuries but later died.
A 17-year-old male was arrested and was being held in custody yesterday.
The incident happened on Argyllgait, between the Westport Roundabout and North Lindsay Street, an area busy with club-goers.
Thousands of people were out for Dundee Dance Event at the time, though it's not known if the man — who has not yet been named — had been attending the event or visiting one of the venues nearby.
Tanya Milne, 25, who works behind the bar at Fat Sam's – close to where the incident happened – said people rushed into the club following the accident.
She added: "Loads of people had been out and about in the pubs and clubs for Dundee Dance Event.
"We realised something awful had happened when people came into the club looking for buckets of water and ice to try to help the poor guy who had been knocked down.
"From what people were saying it looked like he was in a really bad way.
"Police and ambulance arrived on the scene shortly after.
"The place was teeming with police — they were everywhere.
"The roads around the scene were closed off for quite some time afterwards. When we left work at 4.15am the roads were still closed.
"It's absolutely devastating to learn that someone has died.
"Everyone was out having such a good time. It's horrible to think that someone will not be going home."
A Police Scotland statement said: "Our thoughts are with the dead man's family at this time.
"A 17-year-old male was arrested in connection with the incident shortly after it took place and remains in custody.
"There were a lot of people in the area at the time and we would ask anyone who saw the incident take place to please contact us, either by calling 101 or speaking to any police officer."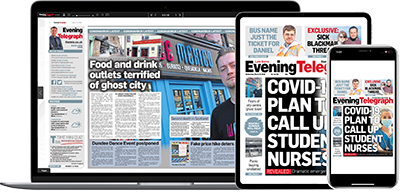 Help support quality local journalism … become a digital subscriber to the Evening Telegraph
For as little as £5.99 a month you can access all of our content, including Premium articles.
Subscribe