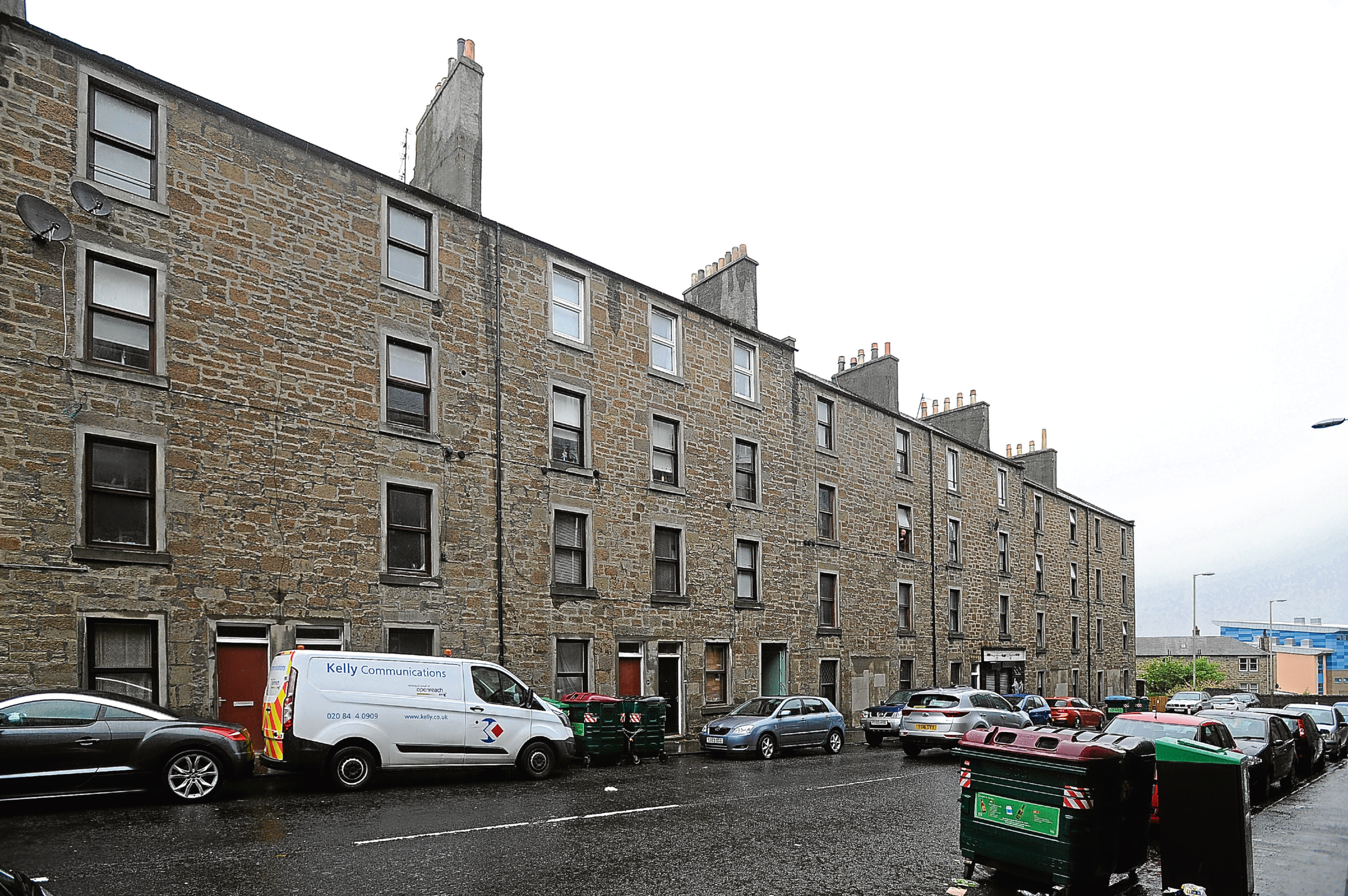 Several residents may have to move out of their blocks of flats amid council plans to demolish them.
The local authority has put forward plans to demolish 26 occupied flats and a shop unit at 219-245 Blackness Road in a £4.5 million scheme.
Although some residents are in favour of the proposal, others have been left "gutted" by the news.
Discussions were initially held about redeveloping the stairwells of the tenement properties.
But now council chiefs have drafted a plan to demolish the whole housing block to make way for new affordable housing.
The building dates back to the 1890s and according to the council, the stairwells have "significantly deteriorated" over the years.
Consultations were held earlier this year about the plans, mostly with council and private landlords.
A number of residents, however, say they were only informed about the demolition through the Tele.
Blackness Road resident Sam Hamilton, 24, said: "I've been here a year and this is the first I've heard of plans to demolish it.
"We were told about their plans to knock down the stairwell but I haven't heard anything since.
"The letters must have come through to my landlord.
"I like living here, I like the flat.
"The flats themselves are fine but the stairwells are definitely a problem."
The council estimates the cost of the demolition would be £4.5m, partly paid by an affordable housing grant between £1.2m and £1.7m. Councillors will be asked whether or not to go ahead with the proposed demolition at a meeting of the neighbourhood services committee on Monday.
If approved, it could see the council buying the properties from the existing owners. Stephen Miller, 38, who has lived in the block since 2014, is "gutted" about the plans and doesn't want to move home.
He said: "We had meetings before about knocking down the stairwells but I've been told nothing about having to move house.
"I was in favour of the stairwells being redeveloped because you can see that they're not the best. We certainly weren't told anything about them wanting to demolish it.
"I'm actually quite gutted. I'm not going to get a house this size again.
"They can't guarantee that they'll give you an area of your choice, there's just not enough houses."
But fellow resident Wilma Chalmers, 44, is in favour of the plans, despite the fact she will have to move.
She said: "I'm glad they're going to demolish it.
"I think when you see the other types of housing being built, it's quite right that they want to demolish it.
"The stairwells are an accident waiting to happen.
"They're really in a bad condition and there's kids that play around here. It would be good if we could still remain in the area."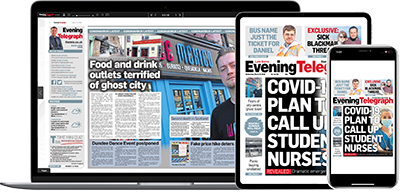 Help support quality local journalism … become a digital subscriber to the Evening Telegraph
Subscribe