More than 1,500 of you have got behind the Tele's campaign to freeze car parking charges at Ninewells Hospital.
In just seven days, more than 1,509 readers have signed our petition which asks Indigo Infra Dundee Ltd to keep its car parking charges at existing levels until at least November next year.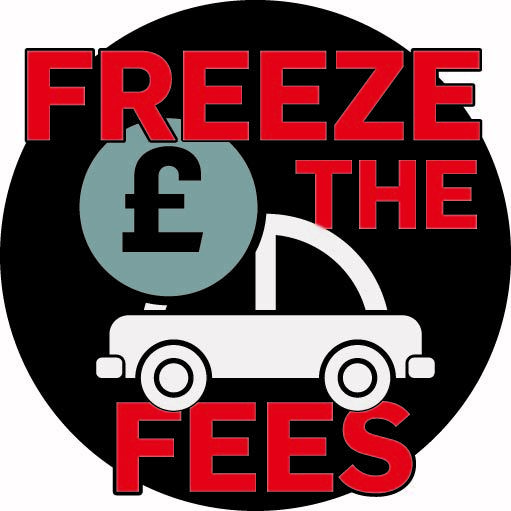 Scotland's Health Secretary Jeane Freeman has also said she would like to abolish the charges.
We launched our campaign following the announcement that parking fees at the hospital are to rise next month.
Indigo Infra Dundee Ltd is locked in a 30-year contract with the health board to run all the car parks at Ninewells.
Fees have risen over the years, meaning people who are attending the hospital through necessity are having to fork out more and more.
The firm plans to raise the costs again, so day tickets and permits for staff will go up next month.
Ms Freeman said: "I would like to be able to abolish car park charges at Ninewells – just as we have done in other hospitals across Scotland – but this is one of three car parks which are locked into long-term contracts that previous governments signed up to.
"We have previously raised concerns about moves to increase these charges and called on the company involved to reconsider.
"Charging to park at a hospital puts an unnecessary financial burden on families and those needing treatment.
"In the funding packages we use for new health projects, we have made sure that charging for hospital car parking is prohibited.
"We expect health boards to work to ensure that any charges in place are kept to a minimum and I expect all contracts to be kept under review to ensure best value for the public purse."
Among those who took the time to sign the petition was Elizabeth Malone, from Lochee.
Mrs Malone said: "I think it's disgraceful that they are putting the car parking charges up again.
"It's not right that nurses and doctors and visitors to patients should have to keep paying increased charges for parking their car."
Janette Doig, of Dunholm Road, said: "I signed the petition because I think it is very unfair that charges are to rise again."
David Irons, from Menzieshill, said: "I signed it for two reasons. It's not fair that people have to pay to park at Ninewells when they don't have to at other hospitals all over Scotland.
"Also, we find it very difficult to park outside our own home because of hospital parking.
"If people going to the hospital didn't have to pay it would ease the parking situation for local residents."
You can support our campaign by signing our petition, which asks Indigo Infra Dundee Ltd to keep its car park charges at existing levels until at least November next year.
PETITION: Sign to support the Tele's campaign to Freeze the Fees at Ninewells Hospital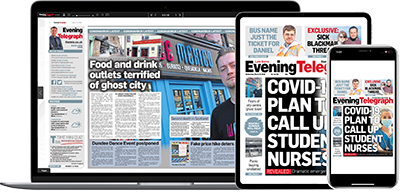 Help support quality local journalism … become a digital subscriber to the Evening Telegraph
For as little as £5.99 a month you can access all of our content, including Premium articles.
Subscribe