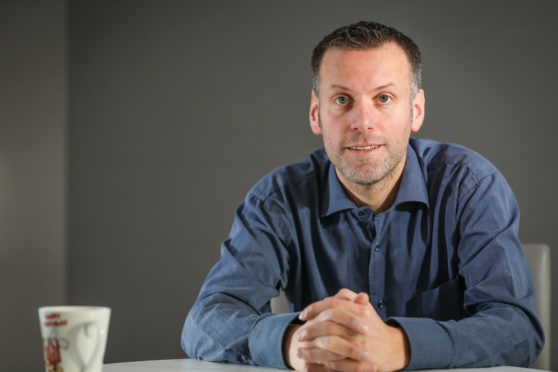 The Evening Telegraph has a new editor.
Dave Lord, who was formerly deputy editor of The Courier, took up the reins from Andrew Kellock today. Andrew has joined our friends at The Press & Journal in Aberdeen.
Dave said: "This is my first day as the new editor of the Evening Telegraph, and to say I am both excited and proud would be putting it mildly.
"For someone who loves Dundee, and loves the Tele, jobs don't get much better than this and I have been itching to get started.
"Your Evening Telegraph will always be focused on bringing you the very latest from this amazing city – be it good, bad or ugly.
"We are proud to tell it like it is, and we will never take our loyal readers for granted. It is a privilege to have each and every one of you with us and I will work tirelessly to bring you the best newspaper possible and a great online product at www.thetele.co.uk.
"While we will always stick to our core values, our dedicated team will never be afraid to try new things to keep you informed and entertained. One thing I can always guarantee you is enthusiasm – something that I want to make sure shines through on every page.
"I have almost two decades of experience in journalism and it is far more than a job – it is a passion. Everyone cares about local news and sport and the Tele provides the perfect platform to provide the very best of both to the people of Dundee.
"We have a really talented and dedicated team here and I know they all share my determination to bring you all the stories that matter. From education and employment to crime and the courts, we will always put local content at the very heart of all we do.
"It is a privilege to have been given this opportunity. It is going to be a lot of hard work, but a lot of fun too. I also want to know what you think – after all, it's your Tele.
"Please feel free to drop me a line any time. You can email me at dlord@dctmedia.co.uk or get in touch on Twitter at @Tele_DaveLord.
"Meanwhile, why not join our reader panel by visiting bit.ly/Telereaderpanel where you can have your say?"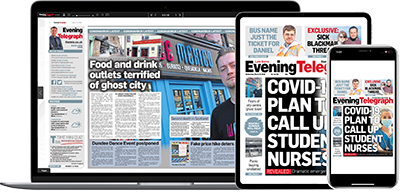 Help support quality local journalism … become a digital subscriber to the Evening Telegraph
Subscribe