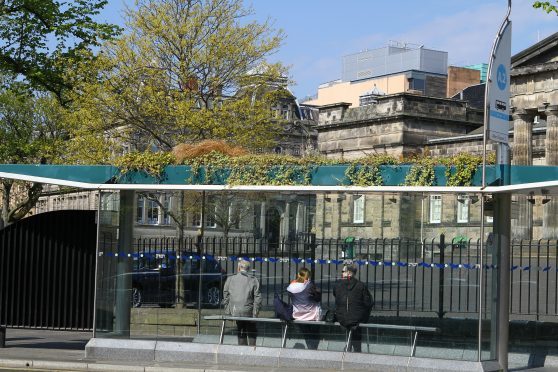 Nearly half of Dundee's bus users are not satisfied with the quality of the service they receive, according to a Tele survey.
We launched an exclusive poll to quiz locals on the good and bad points of existing services — as one of the city's major firms, Xplore Dundee, holds a consultation into potential changes to its routes.
More than 550 people took part and about 47% of them said they were unhappy with services.
A further 29% were happy — and 24% were neither satisfied nor dissatisfied.
The majority of those polled use buses to get to work and rely on them on a daily basis.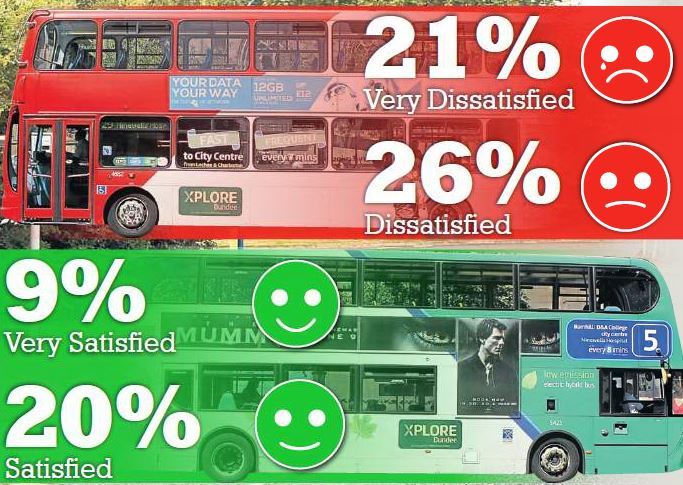 About 12% use them for purposes other than work or leisure — such as to get to hospital appointments, or as a temporary replacement for the car.
Xplore Dundee accounts for nearly 75% of journeys made by those surveyed — with the 28/29, 22 and 9 services the most-used routes.
And 49% of them were unsatisfied by the services they use — with only a quarter saying they were happy.
Steve Kerr, 52, from Woodside, said private companies had to focus on making profits, often to the detriment of services, adding: "Xplore is not providing what the public needs. Give bus services back to local authorities please."
Ryan Whyte, 22, from St Mary's, said: "Xplore needs new buses. Compared to other operators it's really bad. Buses need to be cleaned more and drivers need to be more welcoming. Plus prices are an issue."
However Lisa Thomson, 20, from Whitfield, jumped to Xplore's defence. Lisa, who says she uses several of the company's services, said: "They take you from A to B at times which are suitable for me for getting to work on time."
Caroline Barton, 28, from the West End, also defended the firm — saying: "Drivers are always friendly and buses have been running on time for the past year at least."
Satisfaction levels were higher with Stagecoach East Coast, which runs many services connecting Dundee to other areas of Tayside and Fife.
While the majority of Stagecoach passengers — 40% — were unhappy with the service, 35% were pleased and the remaining 25% were neutral.
In addition, the bus firm's 73/73A/73B service — which links Dundee with Arbroath — had a 40% satisfaction level.
Moffat and Williamson's Dundee services — the 236 at Claverhouse and 88 in Whitfield — accounted for a handful of journeys in our survey.
However, Pauline Kinsman, 61, said the 236 had "no good points" and added: "This is our only bus service — it's hourly from town to Dalclaverhouse and there is no bus on Sunday. I'd like you see the 18 come into Dalclaverhouse. This would only take three minutes and it would give us a regular bus service all day."
Teejay Travel, which operates the 78/79 service linking Dundee with Monikie, also scored poorly for customer satisfaction.
Common complaints in the Tele's survey included bus cleanliness, high prices, and having to pay with exact change on the majority of services.
However, looking at the positives, many said the free WiFi on Stagecoach vehicles was a plus.
Jim Henderson, 71, from Downfield, said: "Keep the fares at a set rate instead of this hike in prices whenever the firms feel like it."
However, others were grateful for the service they had.
Xplore user Mary Lindsay, 66, from St Mary's, said: "Thank you to all the drivers. They do a great job and have to put up with a lot from some people every day."
Colin Clement, of the Stobswell Forum, said: "The recent meeting we helped organise was in response to both Xplore's request to help them with their consultation process and an ongoing dissatisfaction among people living in the Woodside community, who over a period of time have seen their bus services reduced to the point where they are finding it difficult to access chemists, GPs and shops.
"The key thing to remember is the number of elderly people who don't have access to private vehicles and struggle to afford taxis."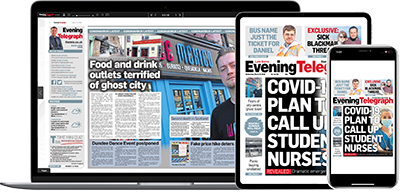 Help support quality local journalism … become a digital subscriber to the Evening Telegraph
Subscribe