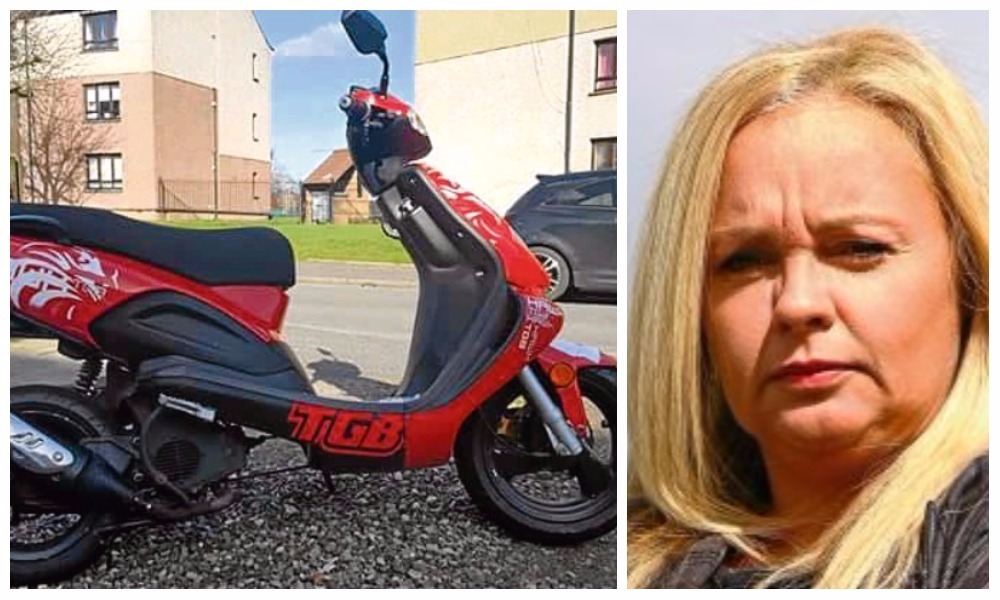 A woman who had her £600 scooter stolen has had it returned — thanks to a Tele reader.
Nicci Curran, 44, is delighted after the red TGB was spotted in the close of a block of flats in North Ellen Street by someone who had read about the theft in the Evening Telegraph.
The scooter was discovered not far from where it was originally parked in Alexander Street.
Nicci received the good news from police at around 6.30pm yesterday.
The Hilltown resident said: "I got the call last night that they had found it. I'm absolutely delighted.
"The police said they had heard on the radio that it had been found in North Ellen Street in a close there, which is just round the corner from where it was parked. I was thinking it had been driven off for miles but it turned up just nearby.
"I honestly didn't believe for a minute I would get it back so I can only say thank you to the person who saw it in the Tele and recognised it."
Nicci was ready to post documents and keys to her insurance company prior to receiving the call.
She only bought the scooter at the end of April from a friend and was still paying it off when it was stolen.
It was believed to have been taken after 11pm on Monday, and is normally chained to a post in a private car park in Alexander Street.
Nicci is now waiting to see how much it will cost to repair the scooter after thieves tried to hotwire it. She added: "Even though it was chained up I'll definitely be taking even more precautions.
"There's been quite a lot of these bike thefts happening and I read about a couple in Carnoustie having theirs taken too.
"Not many people who have their bikes stolen get them back so I'm relieved to have been able to get mine.
"The police officer who came with it even helped me lift it into the close of the flats where I stay and I'll be keeping a close eye on it. It's a bit damaged — I'm now waiting to see how much it's going to cost to get it fixed.
"They've tried to hotwire it so I can't start it and I'll need to wait to see whether it's worth my while.
"I don't know what more the police can do to try to bring the number of incidents down, to be honest.
"I'm just so happy to get it back and hopefully get it on the road again."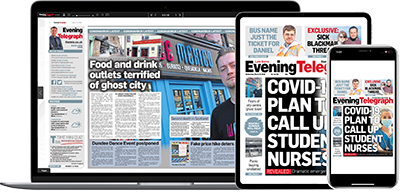 Help support quality local journalism … become a digital subscriber to the Evening Telegraph
For as little as £5.99 a month you can access all of our content, including Premium articles.
Subscribe