Dundee City Council chiefs are waging war on thugs and thieves.
And they are increasing the chances of victory with a new, high-tech weapon… digital cameras.
The Tele was given a sneak preview of the £750,000 centre containing closed-circuit television cameras (CCTV) installed in the Lochee area.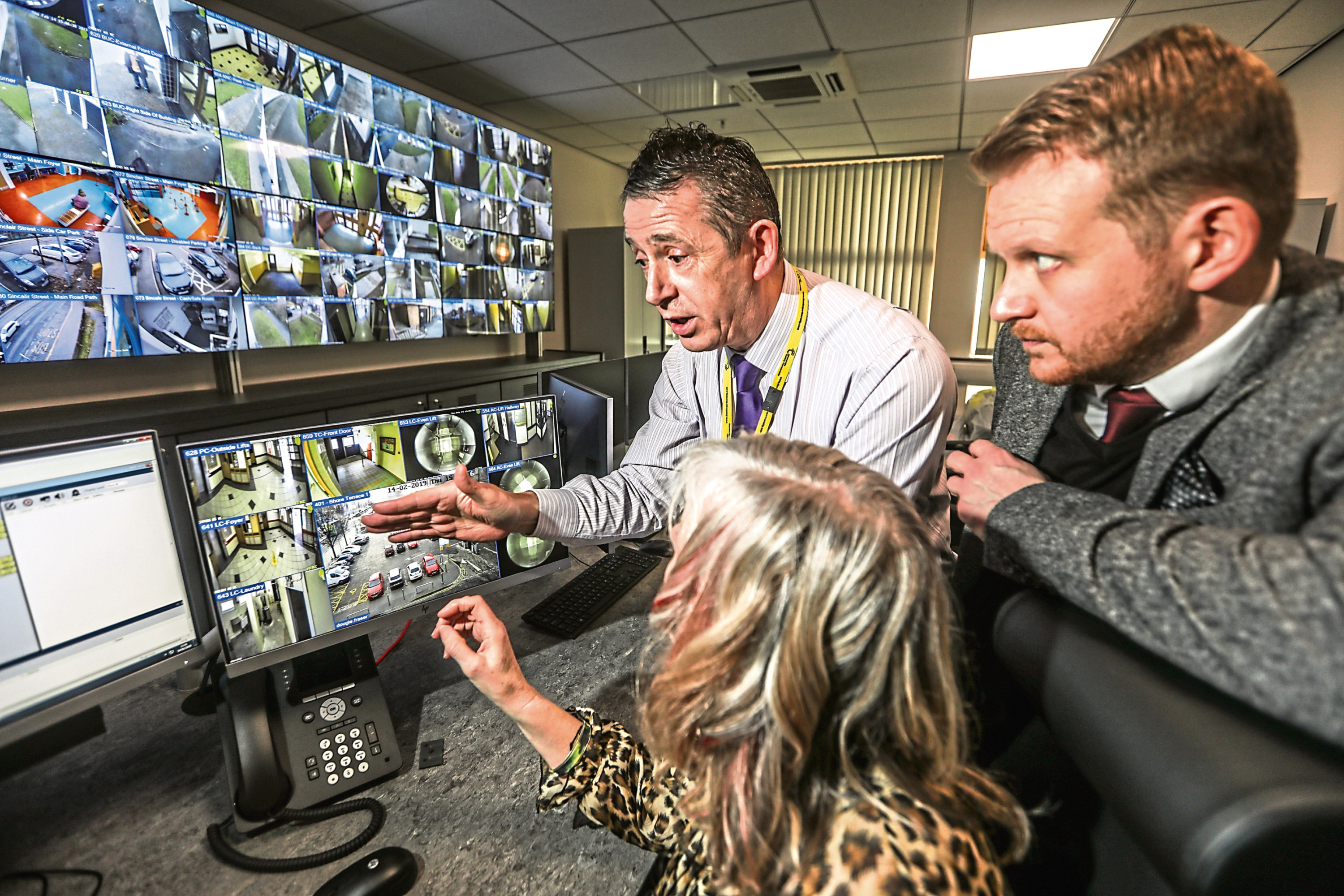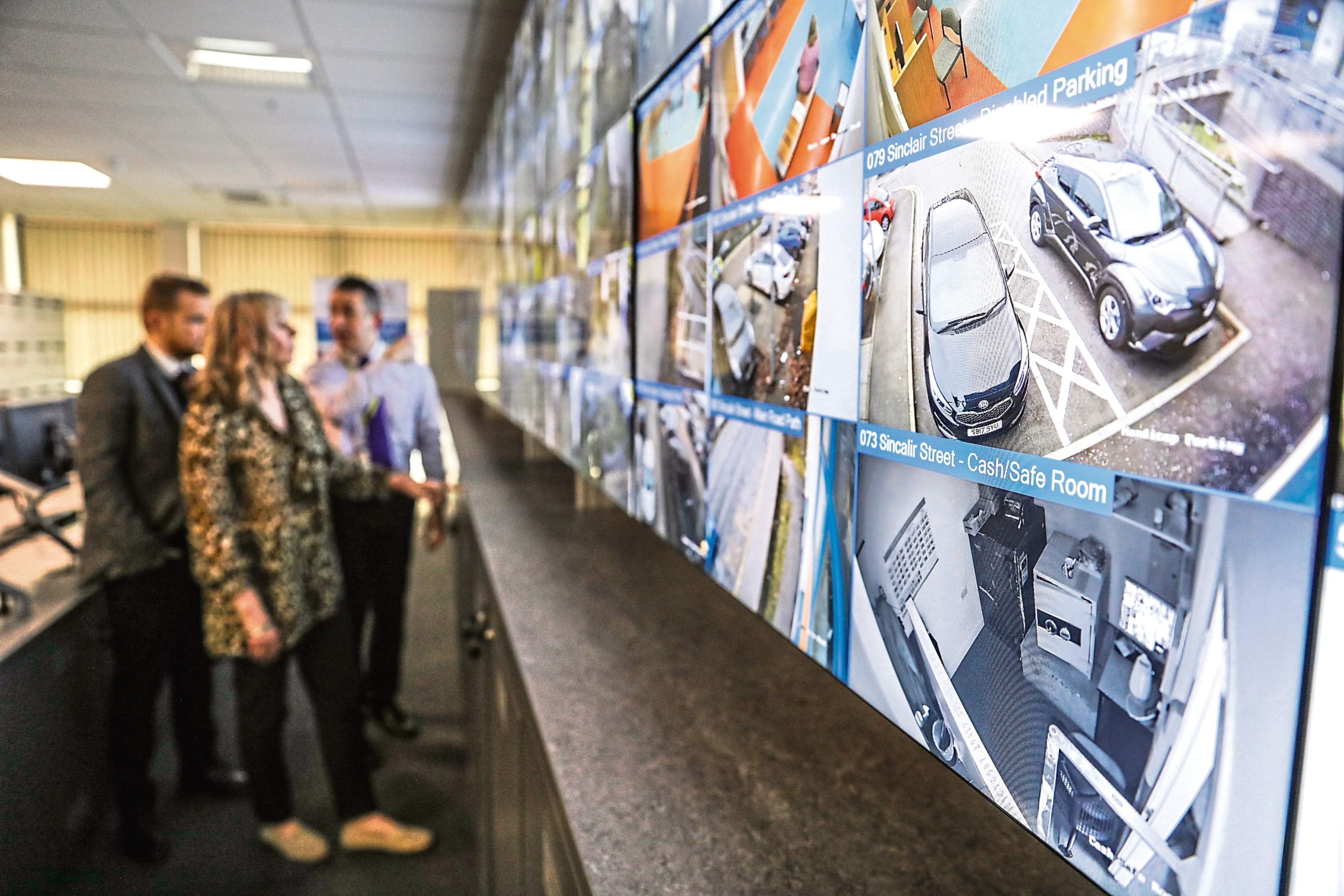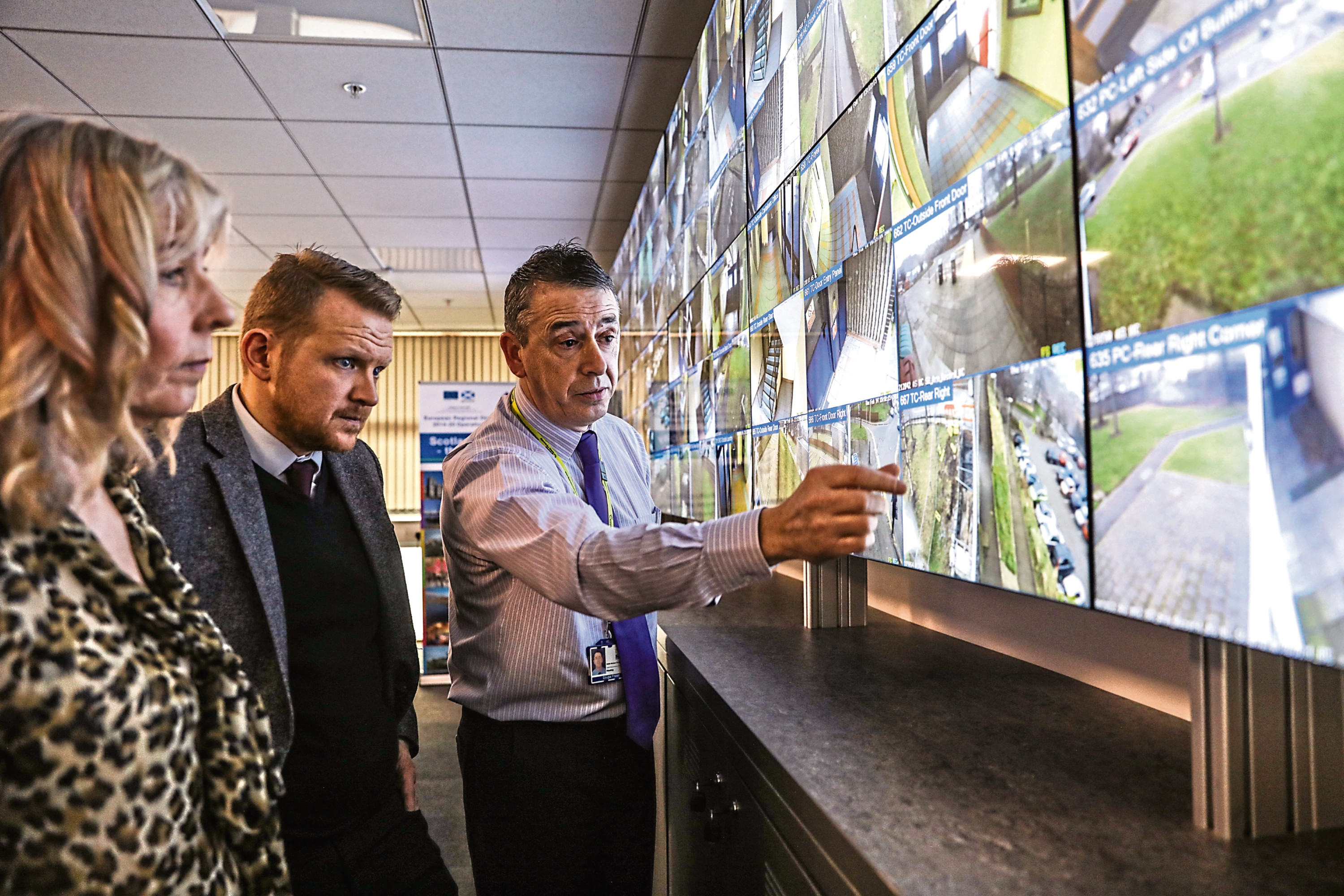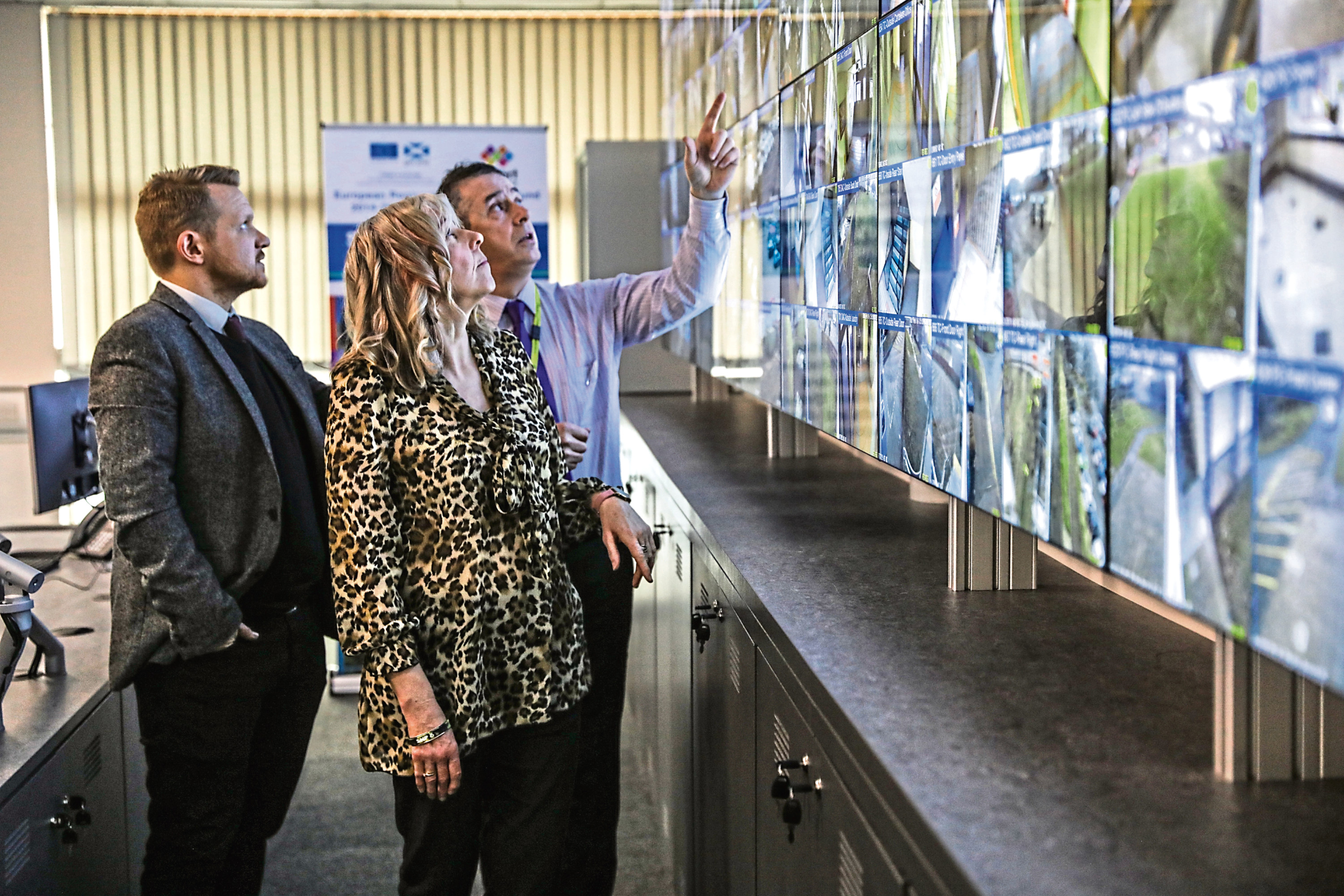 The quality of surveillance is astonishing. A total of 185 cameras are located around the area to help provide safety and security for tenants while also bringing reassurance to all members of the public.
The images are beamed back to screens at headquarters in Dundee East District Housing Office where they are monitored by eagle-eyed staff.
Graeme Mackenzie is the council's community safety and resilience services manager and is in charge of the operation.
He said: "We have 185 images on screens and there is the capability in the future to have 380 cameras. We don't cover open spaces because that is the police's responsibility and they have 1,100 cameras in operation throughout the city.
"We concentrate on car parks, the multi-storey flats, community centres, schools and various other locations. It is more important that we try to prevent anything happening, such as before kids fall through a school roof.
"There have been a few incidents recently with children going into derelict buildings such as old schools and we can react before anything happens."
A number of the cameras are also installed with voice commands which is highly effective in warning off would-be vandals.
The Marchbanks council depot is also monitored and that can help prevent taxpayers having to fork out for repairs.
Mr Mackenzie pointed out that any damage to vehicles owned by the local authority has to be paid from the public purse and said: "Ultimately that is the taxpayer, so we are helping save money.
"It is all about prevention. We don't wait for a building to be broken into and can react with our wardens.
"Obviously we will call the police if it is a serious matter."
The flickering images on a huge bank of individual screens becomes hypnotic as the pictures show people walking into lifts, stairwells and foyers as well as Lochee streets.
The cameras, which will be fully functional in a matter of weeks, will play a part in slashing the number of vandalisms and minor crimes once it becomes common knowledge that almost everything is being watched.
Councillors Anne Rendall and Alan Ross took part in the tour and were both highly impressed.
Ms Rendall said: "There is a real 'wow' factor when you first see all those screens.
"We saw a bit of a domestic which ended peacefully and also saw a guy bringing flowers home which was nice with it being Valentine's Day.
"But it is all about public protection and prevention of crime."
Mr Ross added: "It's been a while in the planning, so it's great to see it all working now. It is a significant investment by the council but worth it to protect people and property.
"We reckon this will bring a lot of reassurance to people in the community and there's obviously the safety aspect to tenants and our staff at work.
"It can also help in emergencies and Graeme pointed out that a fire can be quickly identified and dealt with.
"They can even see something ongoing such as a broken lift and contact people trapped to reassure them."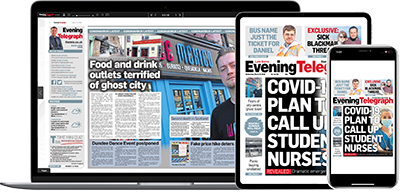 Help support quality local journalism … become a digital subscriber to the Evening Telegraph
Subscribe