Since first writing about the shower "tax" last week we have been inundated with messages from concerned members of the public.
Despite being in existence for over a decade, it seems the charge has gone under the radar for many.
Those paying the weekly supplement, however, are only too well aware of its impact.
First introduced in 2007 for those who required showers to be fitted in their council properties — often for medical reasons — it appears hard to justify the continued implementation of the levy which can total up to £10 a week.
It is against that backdrop – and on the grounds of fairness for all – that the Tele today launches its campaign to see the charge scrapped.
When a blind 90-year-old faces paying upward of £4,000, simply to take a wash, we say enough is enough.
We are not naive.
We are well aware of the budgetary pressures faced by councils throughout the country.
Without doubt, difficult choices will need to be made in the weeks and months ahead.
However, it is our belief that scrapping the shower tax should not be a hard
decision – it should be a simple one.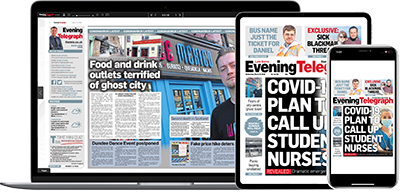 Help support quality local journalism … become a digital subscriber to the Evening Telegraph
Subscribe