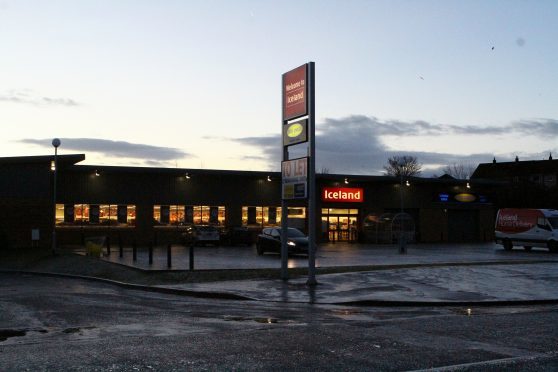 Two Dundee teens were attacked in the street with one of the youngsters said to have been hit over the head with a "hammer or metal pole".
The pair were walking in Pitkerro Road, behind the area's Iceland store, to meet friends when they were confronted by a gang of older youths.
Although the teenagers, aged 15 and 16, refused to acknowledge the group, they were set upon by members of the gang in Tuesday's attack at around 8pm.
One of the victim's mothers, who declined to be named, told the Tele: "My son and his friend were walking to meet their pals.
"When they walked up the path behind the Iceland store in the area, a group of about 13 boys — who were aged between 16 and 18 — approached them."
The mum said the group kept taunting the pair before attacking her son.
She added: "His friend ran back to help to try to get the boys off him.
"However, when he tried, he was also attacked by the group.
"The boys managed to get away from the group and begin to run away.
"However, the group chased them halfway up the brae beside Iceland before stopping and letting them run.
"The friend now has a wound on the back of his head due to being hit with what seems to have been a hammer or metal pole.
"He has also suffered a broken rib. My son has a broken nose, a black eye and a swollen lip.
"His face is an absolute mess. It's horrible having to see your son looking like that.
"It's absolutely awful that this has happened — and all because they stay in a different area.
"I'm absolutely disgusted and infuriated that this has happened.
"Kids should be able to go out and live their lives without being fearful of being attacked over something so small."
Following the attack, the youngsters managed to get back to one of their homes, where police were called.
A Police Scotland spokesman said: "Two teenagers were approached by a group of similar-aged youths and assaulted, suffering minor injuries to his head and body.
"The main aggressor was wearing a red jacket or hoodie.
"If you were aware of a group of youths in Mid Craigie on Tuesday night, or have any other information which could help us, please call 101."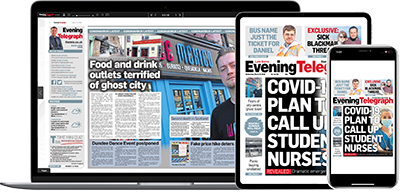 Help support quality local journalism … become a digital subscriber to the Evening Telegraph
For as little as £5.99 a month you can access all of our content, including Premium articles.
Subscribe