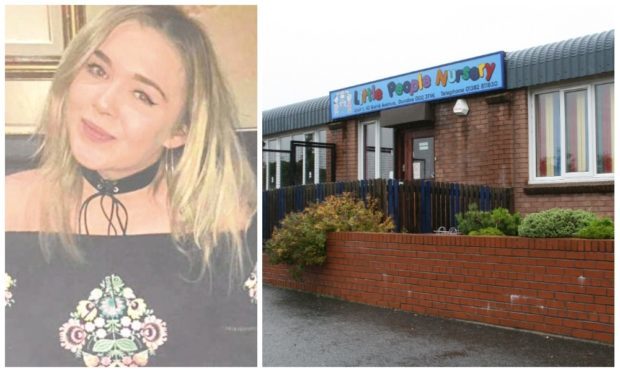 A teenage nursery worker who was sacked after being accused of swearing in front of children and dropping a child on a bus says the nursery had "made their minds up from the start".
Chloe Gorrie was employed as an early years practitioner at Little People Nursery in Baird Avenue.
The 19-year-old was sacked by the nursery after it received a written complaint from a member of the public alleging four members of staff were using "profanities" while they were on a bus with kids and that a child was dropped "face first".
Ms Gorrie instructed solicitor Ryan Russell of Muir Myles and Laverty to take the firm to a tribunal for unfair dismissal – with a judge awarding her £10,440, saying there was "no evidence" to support the allegations and labelling the child care provider as "shambolic".
Chloe, from Whitfield, spent 10 months unemployed after the sacking – unable to find a similar job.
Following the tribunal, she said it was the most "awful" time of her life.
She said: "I felt depressed all the time and I was so bored. I couldn't get another job because it was hanging over my head.
"I miss the children terribly – I cared for some of them and watched them grow up since they were seven or eight months old. It has had a massive impact on my life.
"I just want to move forward with things now that my name is cleared."
Ms Gorrie said she was now looking to return to the workplace after she was vindicated.
She said: "I am over the moon now that I can finally work with children again – it's great. It feels good to have fought back as I feel as if they thought I'm just a young girl who's going to sit and take it.
"Now people can see what they are really like, they didn't care what I had to say, they obviously had made their minds up from the very start even though I am a good nursery worker. I love children, I've been employee of the month a handful of times, the children loved me too.
"We always had the best fun. The bonds I had are all gone as well – it's sad but I can move on now. I also hope this helps other people and they don't do this again – it's someone's career they have in their hands."
Little People Nursery declined to comment on the case.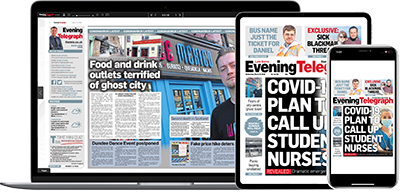 Help support quality local journalism … become a digital subscriber to the Evening Telegraph
Subscribe