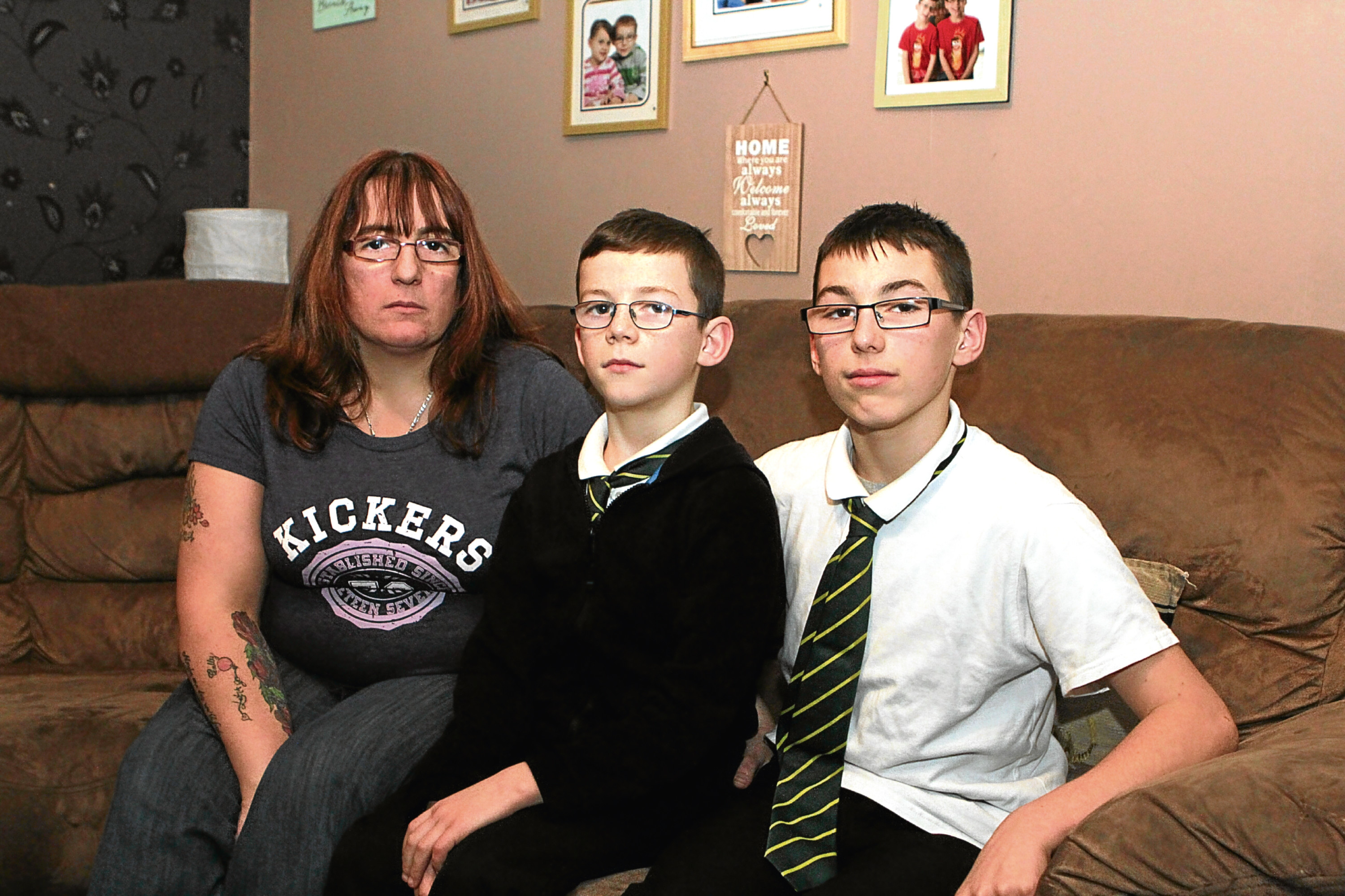 A teenager has spoken of the moment he was assaulted on his way home from school.
Keiran Johnstone was walking home with his brother Callan and a friend when a gang of older teens approached them.
The four — who police believe are aged around 18 — swore at the youngsters and then followed them up the road before one member of the group punched the 14-year-old Arbroath High School student.
The incident took place around 4pm on Thursday in Arbroath's Commerce Street after the yobs followed the school kids down Gravesend.
Third year pupil Keiran told the Tele of the "scary" incident.
He said: "The boys started shouting at us and I told them to shut up and they kept on following us up the road.
"One of them, who smelled of drink, came up to me and started pushing me — then he punched me.
"It was scary because he was much older than me.
"I just wanted to get away from him."
Keiran's mum Kerry said she was shocked that someone would attack her son while he made his way home from school.
She said: "It was horrible to hear what had happened.
"It is disgraceful that people would pick on kids who were walking home from school.
"People shouldn't be picking on anyone, but for grown people to be picking on school kids is just terrible.
Kerry said that the attack could also have had an impact on 11-year-old Callan — who is currently in first year at the school.
She added: "It isn't good for anyone to see that happen to their older brother.
"It is just a case of hoping that the police get these guys before they do something like this again."
Police Scotland has issued an appeal for witnesses to the attack.
A spokeswoman said: "The boy was walking along with his friend and brother at around 4pm when they were approached by four males.
"One of the suspects spoke to the victim and thereafter assaulted him.
"Officers are keen to trace those involved.
"One of the men is described as being around 18, thin build, curly red hair, and wearing a blue hooded top with a white circle on the front with a number inside, and jeans.
"Another male is described as 18, thin build, short brown hair and wearing a grey jumper.
"Anyone with any information should contact Tayside Division."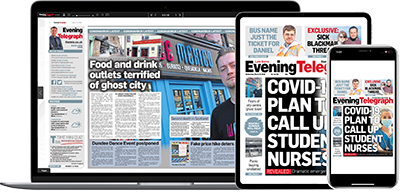 Help support quality local journalism … become a digital subscriber to the Evening Telegraph
For as little as £5.99 a month you can access all of our content, including Premium articles.
Subscribe