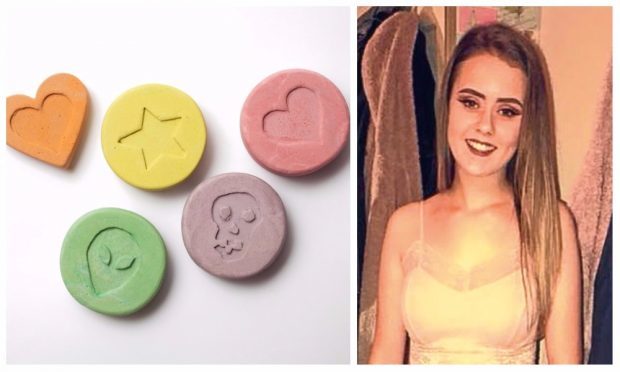 A Tayside teenager has told how she almost died after taking ecstasy.
Carolann Palmer, 19, was out with friends at a nightclub when she decided to take a tablet she believes was the Class A drug — the first time she had tried an illicit substance.
However, Carolann, from Perth, suffered a bad reaction and was admitted to the city's royal infirmary.
She said medics had to restart her heart and her mum Jayne was told by doctors to "prepare for the worst".
The sport and fitness student told the Tele: "I had been out drinking with friends on Saturday and decided that it was a good idea to try ecstasy.
"None of my friends were taking it and I hadn't ever tried any drugs before.
"I'd just been given it randomly and I'm not sure who by — but it was my choice. I can't remember much about what happened, only that I took it then went outside and started feeling really funny. A young woman saw I was unwell and phoned an ambulance for me and I was rushed to PRI."
Carolann said her heart was racing well above normal rates and she was left fighting for her life.
She added: "I was given medication to restart my heart and was then put into the high dependency unit where I was monitored for two days.
"I got out on Monday and feel OK now but I was very lucky.
"My mum has taken it quite hard – to be told your daughter is close to death isn't something you want to hear.
"This is a wake-up call for me. Being told by a doctor that my mum could have been planning my funeral was awful to hear.
"I will never, ever, touch any drug again. I feel so lucky to have been given a second chance — others might not be so lucky. I could be dead."
Deanna Haxton, 18, a local football coach, went to Carolann's aid outside the club.
She said: "Carolann was lifeless. Her face was pale, she was grinding her teeth and she was wide-eyed and staring at me whenever I asked a question. Also, she couldn't raise her arms.
"I was immediately worried for her life. I have been on first aid courses where I went through different scenarios but it was nothing like that at all when faced with it in real life.
"It was the first time I have had to do emergency first aid. I had never seen anyone like that before."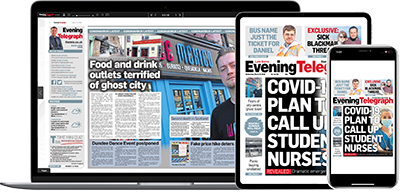 Help support quality local journalism … become a digital subscriber to the Evening Telegraph
Subscribe