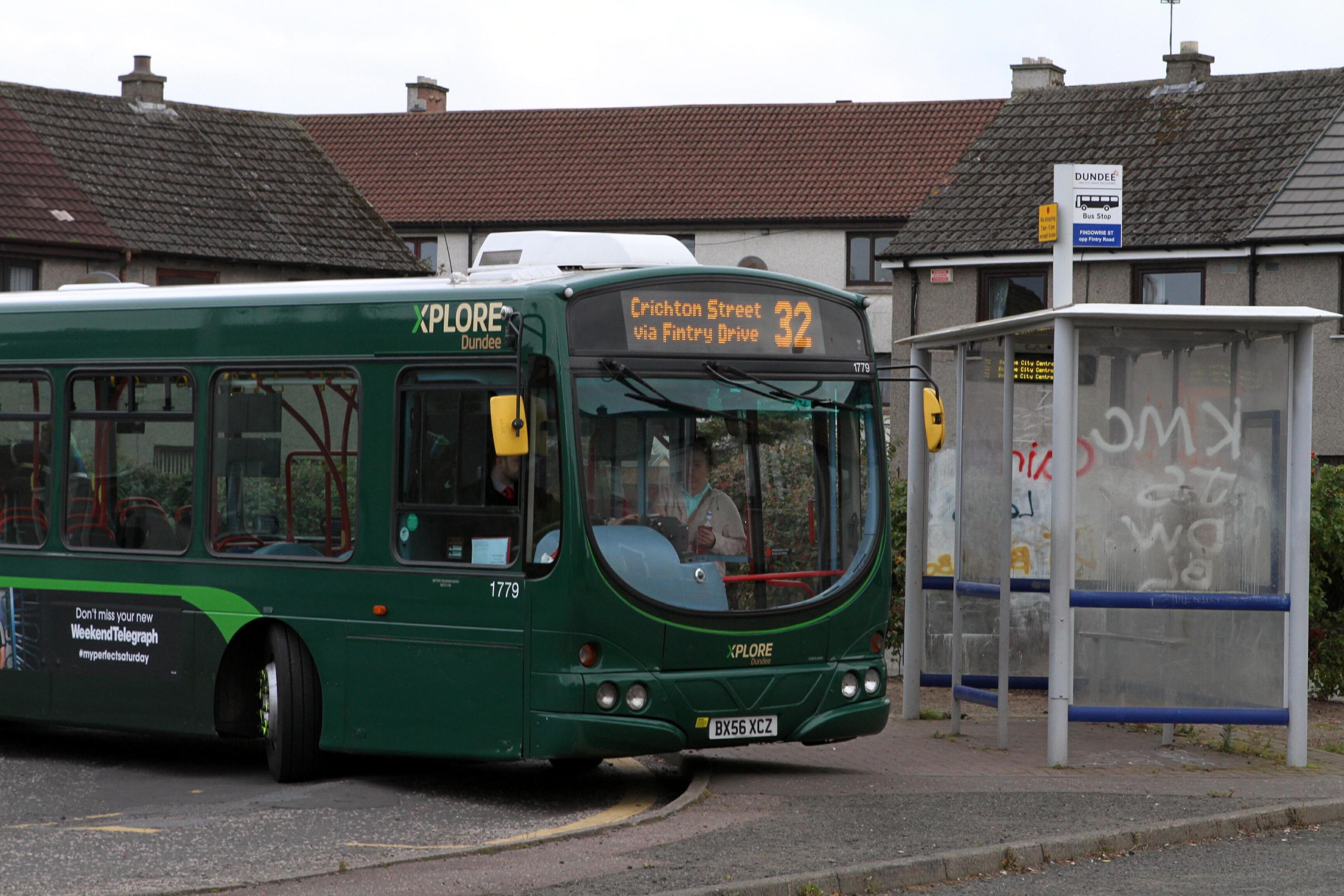 A gang of "feral" youths carried out an attack on a city bus, terrifying passengers and the driver by throwing rocks at the vehicle.
Police were made aware of the incident at a bus stop on Fintry Road around 8.30pm on Tuesday.
It is understood that the driver, and at least one passenger, were stuck on the number 32 Xplore Dundee bus waiting for police to arrive.
Other passengers, who had got off the bus, were also targeted.
Tracy Ireland, 41, whose house overlooks the bus stop, said there were about 10 teenagers involved in the incident.
She told the Tele: "It was shocking.
"They were throwing stones at the bus and at passengers.
"My husband phoned the police, but we never saw them arriving.
"The whole thing lasted around an hour. The behaviour of the youngsters was awful."
Tracy said a group of youths had also been at the bus stop the previous night.
She explained: "Recently there have been a lot of problems with youngsters throwing bricks and stones at the bus stop, left, and vandalising it.
"The sides of it are all smashed.
"We have actually been keeping an eye on the bus stop to make sure passengers are all right, and we have phoned the police before because we have been concerned.
"It is getting worse as the dark nights are coming in because there is nothing for the youngsters to do."
Another eyewitness described the youths' behaviour as "feral".
Police Scotland said they received numerous reports around 8.30pm about the incident on the 32 service in Fintry Road.
A police spokeswoman said a group of youths were throwing stones and bricks at the bus and at passengers on the bus.
He added: "Community wardens attended after reports that a group of teenagers was attacking the bus at the terminus in Fintry Road.
"No one was injured and the bus was able to leave the scene around an hour later. Police did not attend. The bus was not damaged and no one has been charged."
A spokeswoman for Xplore Dundee: "We are investigating an incident of anti-social behaviour involving a group of youths. No one was injured but one of our buses was damaged.
"This sort of anti-social behaviour puts our customers and drivers at risk and means buses are out of service while we repair them. As safety is our top priority we are always working with police Scotland and community safety partners to tackle anti-social behaviour on or around our buses."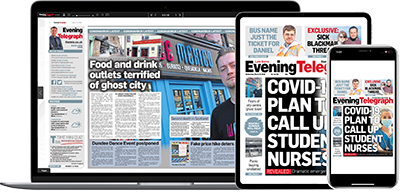 Help support quality local journalism … become a digital subscriber to the Evening Telegraph
Subscribe