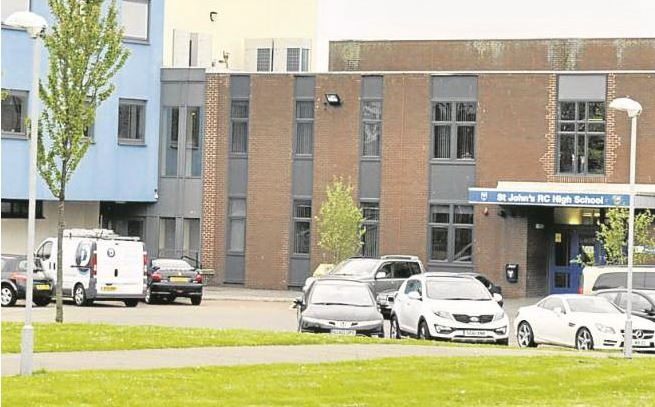 A Dundee dad has told how his daughter took a weapon to school after suffering bullying for "years".
The teenager has been charged by police after she allegedly entered St John's RC High School with a pocket tool, which included a small knife.
The incident has been reported to the Youth Justice Assessor for consideration. The weapon is said to have been taken out by the girl while she was at school.
Now, the father of the girl involved — who cannot be named for legal reasons — told the Tele his daughter had taken the weapon with her as a response to the abuse she'd received from fellow pupils.
He said: "I'm seeing a lawyer about this.
"There is a lack of action being taken on bullying at schools in Dundee.
"Why is it always the victim of bullying who suffers and gets charged for protecting themselves by retaliating when the authorities do absolutely nothing?
"And the bullies once more walk off scot-free. There must be something done about this to change the law to prosecute the bullies at school, on social media and in our city and towns.
"I think kids who are being bullied should be allowed to record audio or video of what's happening to use it as evidence."
A younger pupil was said to have been present when the weapon was produced.
That youngster's mother told the Tele that teachers at the school handled bullying "very well".
She said the incident had been "unexpected and random", adding: "She's been told the girl is coming back to school. She told me that it's not the best thing to hear.
"Obviously she never thought of her actions and I completely understand that. Even my daughter said she felt sorry for her."
It's the second weapon incident at a city school in as many weeks. The Tele recently told how a girl had turned up to Morgan Academy with a knife.
Dundee education convener Stewart Hunter said: "In the wake of the report into the Bailey Gwynne tragedy in Aberdeen, we have looked into the recommendations of the report.
"Later this month we will be bringing a report to committee outlining our response and the measures that we are putting in place. I would always encourage any parent if they have concerns to contact their headteacher."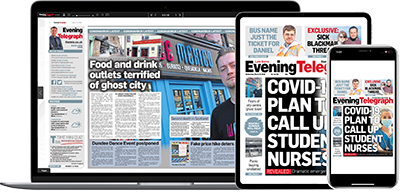 Help support quality local journalism … become a digital subscriber to the Evening Telegraph
Subscribe