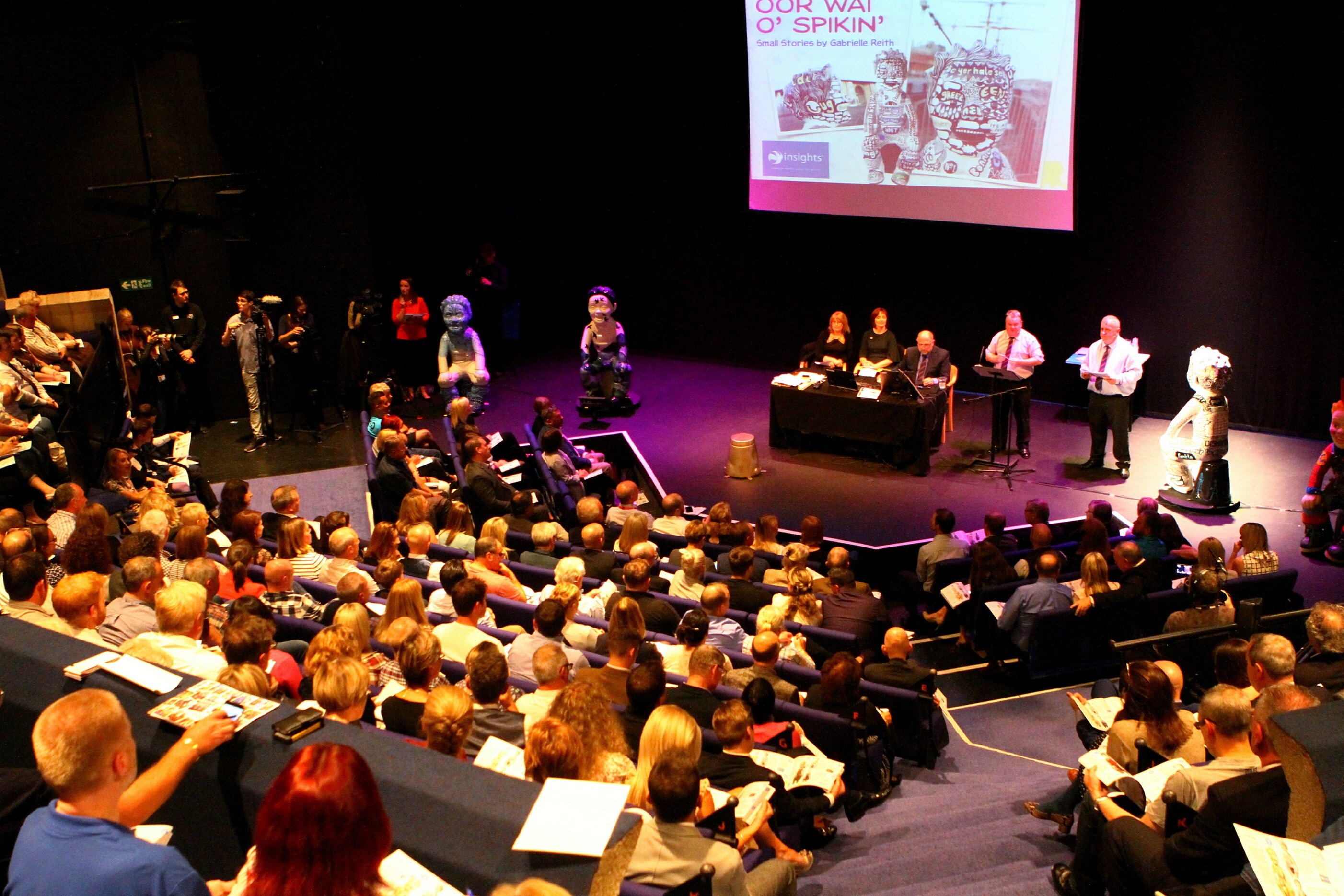 A design team has been drafted in to create plans for the new twin paediatric theatre suite at Ninewells.
NHS Tayside is taking the next step in the project, which has been supported by the Oor Wullie Bucket Trail in Dundee.
A team has been appointed to the Children's Theatre Suite Project, to start turning the abstract plans of a children's specialised theatre at Ninewells into reality.
It follows a year of fundraising by The Archie Foundation — the official children's charity for Ninewells — which saw £883,000 raised in one night through the successful Bucket Trail and auction.
Senior manager Kay Fowlie, a leader on the Children's Theatre Suite Project for NHS Tayside, said: "NHS Tayside is very satisfied with the progress of the Children's Theatre Suite Project, both in terms of the formal approval process and The Archie Foundation fundraising element."
A dedicated children's theatre opened in Ninewells in 2004, taking on about 50% of children's surgical activity.
However, approximately 1,500 children per year still do not receive surgery in this dedicated facility.
The project, on completion, will increase this capacity to an additional 1,000 young people receiving their operations in a state-of-the-art facility.
The project has a budget of £6 million — £2m of which The Archie Foundation is aiming to raise through its fundraising campaigns.
The Oor Wullie Bucket Trail was its first fundraising drive, which reached nearly half of the target.
Meanwhile, Rain Song Oor Wullie was getting into the festive spirit at Ninewells Hospital.
He was helping to raise further funds for The Archie Foundation by dressing up as Santa and promoting the start of a festive-themed charity biscuit sale.
Frank Esposito, owner of The Caffe in the hospital foyer, said it follows the success of last month's biscuit sale, which saw him and baking company Fisher and Donaldson team up to sell Oor Wullie biscuits. That sale raised £1,000 for the children's charity.
Frank said: "It's the same idea but with a more festive theme.
"We're so happy to be able to help in anyway and to keep the interest in Oor Wullie going as long as we can."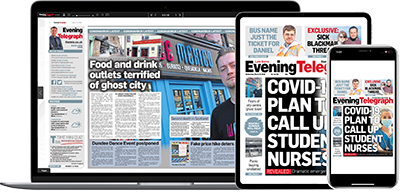 Help support quality local journalism … become a digital subscriber to the Evening Telegraph
For as little as £5.99 a month you can access all of our content, including Premium articles.
Subscribe