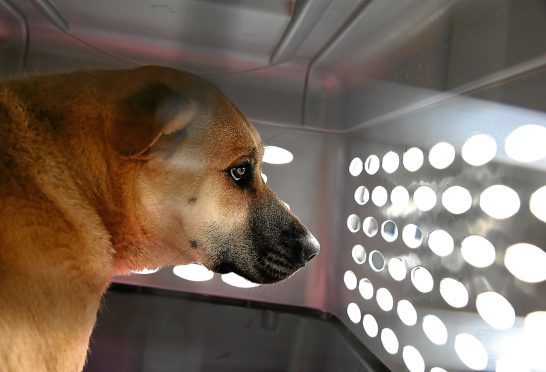 A top undercover Scottish SPCA investigator says there is "serious organised crime" relating to puppy farming in Tayside.
Speaking exclusively to the Tele, the specialist, who has not been named to protect his identity in the field, revealed that litters of puppies were being imported from Ireland into the region.
It comes as a multi-agency taskforce — including Stena Line, Police Scotland, HMRC and several animal welfare organisations — launched Operation Delphin in the hope of tackling the illegal trade of puppies across the UK and further afield.
He said: "These puppies are being raised in conditions similar to battery hens. The specific breeds that are popular are designer breeds like cockapoos and schnoodles.
"What we have is people travelling to Ireland by ferry, meeting the puppy dealers in the middle of the night, buying the puppies and coming straight back with them and selling them on.
"The puppies are being sold for as much as £1,000 — they are so small that you can bring back a whole litter.
"They are small dogs when they are fully grown, so you can imagine how small they are as puppies.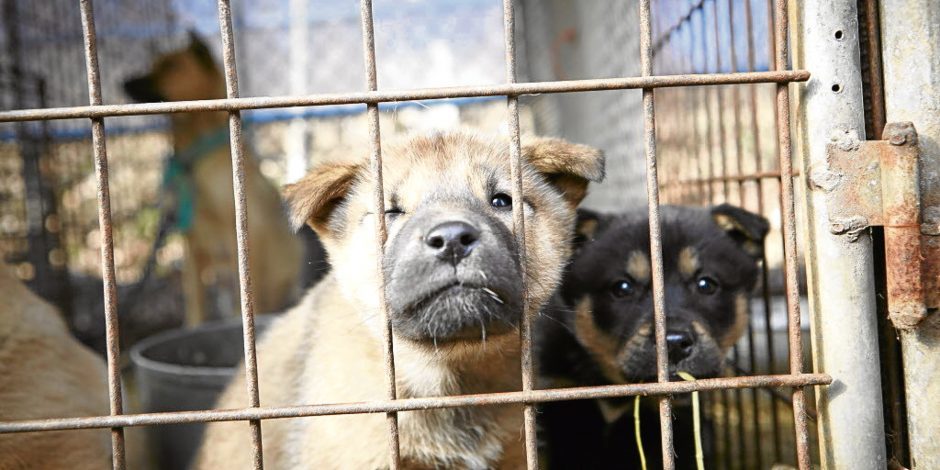 "People are able to take two dog containers and transport up to 12 puppies in them.
"The trade is widespread and there are illegal dog traders in Tayside.
"One of the reasons it has become so big is because people in the UK are willing to spend big money on these designer dogs, which at the end of the day, are mongrels.
"These are not pedigree dogs, where care and attention has been paid for years into breeding.
"There are some traders that are licensed that are operating with similar tactics. This creates a massive issue because puppies are not being given proper veterinary care.
"What this means is that they might have illnesses or congenital defects which could potentially be passed on to other animals and even humans.
"It means that the people who buy these dogs often have to pay for a lifetime of vet bills.
"It also costs the Scottish SPCA a massive amount of money.
"Firstly, it's the cost of investigating and then it's the cost of rehoming and vet bills — hundreds of thousands of pounds is spent."
The investigator said that illegal puppy traders were being snared by analysing patterns in different areas in regards to puppies receiving vet treatment, or people complaining to the Scottish SPCA.
He said that people involved in the trade are selling puppies "as if it were a pizza", adding: "It isn't just the welfare of the pups that is an issue. The breeding mothers are often kept in horrendous conditions and constantly bred until they are of no use anymore and then they are usually destroyed."
He added that they were seeing a number of conventional farmers in Ireland become puppy farmers because of the big profit margins in the trade.
He said: "You can have a farmer who might breed a lamb and sell that for as little as £50, while they can breed designer dogs and they might go for more than £1,000 per puppy."
The investigator called on people purchasing puppies to be diligent to stamp out the illegal trade.
He said: "Anyone buying a puppy should ensure they see the dogs in a home environment with the mother.
"No one should ever buy a puppy in a public place such as a car park, and it should set alarm bells ringing if this is suggested by the seller."
Seeking forever home for Ella found dumped in supermarket car park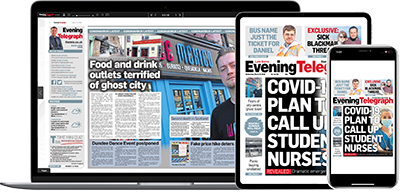 Help support quality local journalism … become a digital subscriber to the Evening Telegraph
For as little as £5.99 a month you can access all of our content, including Premium articles.
Subscribe