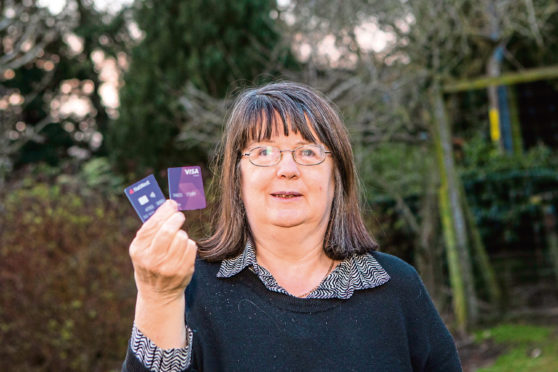 A Tayside woman has been left "on edge" after becoming the victim of bank fraud.
Isobel Macdougall, 61, fears fraudsters targeted her because she used a mailbox on the end of her driveway – which could be opened by other people.
She found a letter containing a NatWest debit card inside the box last week.
It transpired someone had used her details – including her street, date of birth and full name – to open an account online, using her address to have the card sent to.
She said: "I don't buy or even go online, so it was shocking. We phoned the police and they said the mailbox might be getting targeted.
"The next day a pin came in the post. I was just staring at the mailbox at the end of our driveway and hoping nothing else would come. I feel like someone is watching the house."
After the pin arrived, Isobel and her husband decided to remove the mailbox from the driveway so all their mail would come straight to the house.
Despite that, Isobel received two more letters from NatWest on Friday about a new savings account.
She said: "One of the letters said NatWest was dealing with the incident and the other said a savings account had been created.
"The second letter asked for £1,500 to be transferred from a select account for it to be activated.
"The new savings account was registered to the Dundee branch of NatWest, so we decided to visit the branch in town.
"It makes me mad that it's so easy for anyone to do this."
She added: "I was told at the NatWest branch, who eventually closed the account, that all you need is a name, address and date of birth to open one online.
"They said this made the process easier but it's only easier for the fraudsters.
"I can't trust anyone now. I was told I would be reimbursed if anything was taken from my Royal Bank of Scotland current account.
"But that's not the point – it leaves me wondering how many innocent people have been affected by this, especially because the lady at NatWest said it had been happening in our postcode area."
Isobel, of Auchterhouse, has asked for her RBS account to be shut down, due to its connections with NatWest as its parent company.
The incident was passed on to Action Fraud, the national reporting service responsible for investigating fraud and other cyber crime.
It confirmed the incident is now being investigated by the City of London Police's National Fraud Intelligence Bureau.
NatWest was approached for comment.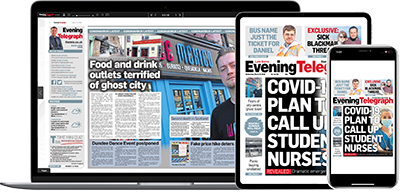 Help support quality local journalism … become a digital subscriber to the Evening Telegraph
For as little as £5.99 a month you can access all of our content, including Premium articles.
Subscribe