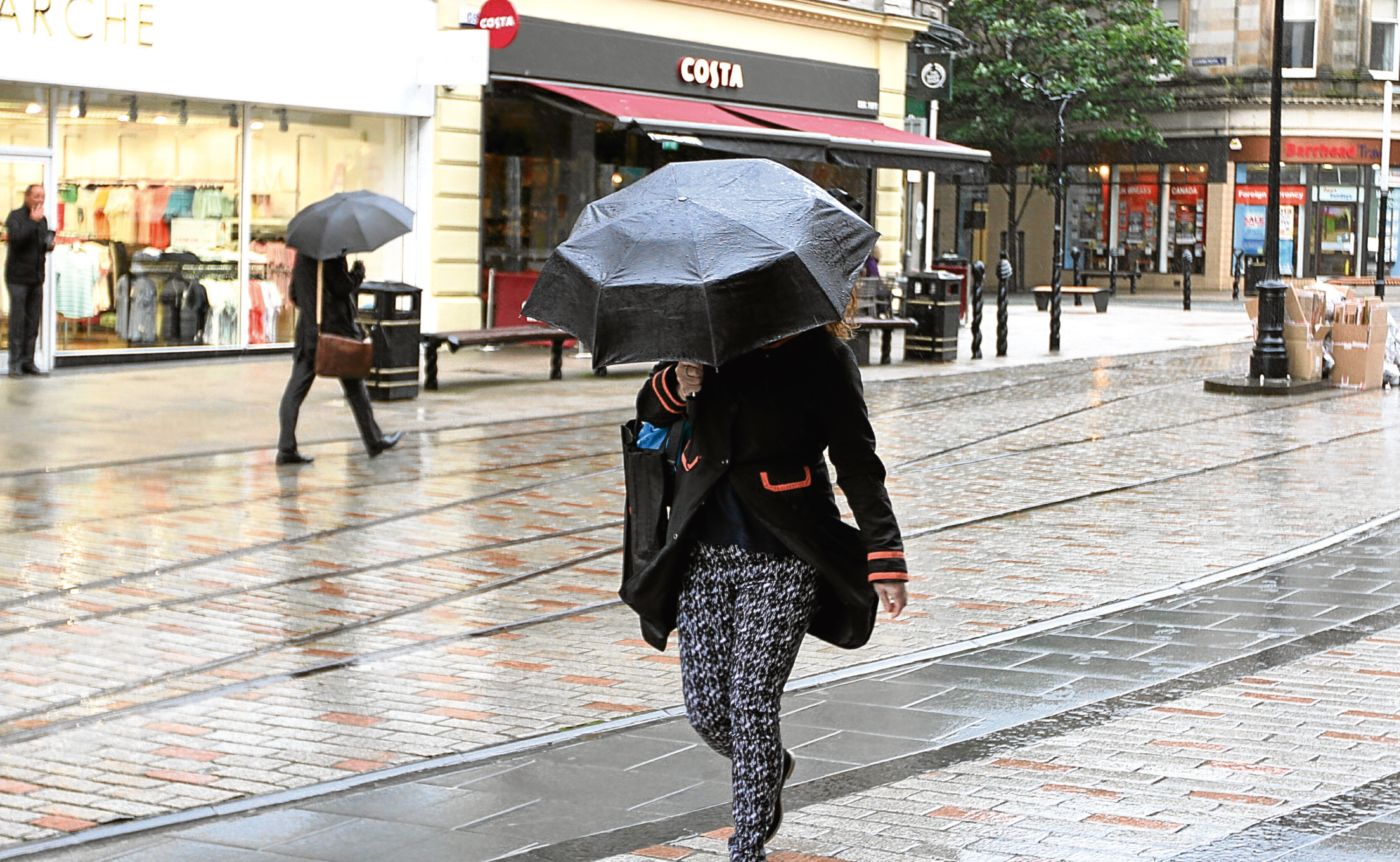 Tayside has recorded its second-wettest June since 1910.
More than double the average amount of rain fell as torrential downpours hit the region.
According to the Met Office, 139.1mm of rain fell in June based on data recorded in Forfar.
That's 204% of the average for June, according to data collected from 1980-2010.
Met Office spokesman Grahame Madge said: "It's been very wet in the east of Scotland for what we would expect in this period and it's been down to two main factors.
"There have been heavy thunderstorms in the region bringing cumulonimbus clouds, which are associated with heavy torrential rain.
"In the last week, the position of the jet stream has brought a deep Atlantic low pressure system to the UK, leading to the heavy and consistent downpours."
In 2012, June was the wettest it had been since 1910 — which is when Met Office rainfall records begin — during which weather stations recorded 147.4mm of rain.
But June has proved to be a time for umbrellas in the city in recent years, with 118mm of rainfall recorded last year.
At the start of June, the Tele reported how almost half-a-month's rain fell in just 48 hours.
Dundee's nearest weather station — across the water in Leuchars — recorded 56.4mm of rain falling in the 48 hours between 8am on Monday and 8am on Wednesday.
Scotland as a whole has been battered by gusts and rain.
Weather stations in Dumfries, Fife and East Lothian all recorded more than 200mm in the space of 30 days, with East Lothian experiencing the highest rainfall in the country with 255mm.
But Dundonians will be pleased to know that the wet weather is not here to stay.
The Met Office said that apart from possible light spells of rain today, the forecast is for Tayside to be reasonably clear.
Mr Madge added: "We can maybe expect a little rain today but there is nothing significant forecast."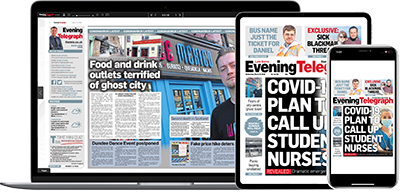 Help support quality local journalism … become a digital subscriber to the Evening Telegraph
Subscribe