The independent inquiry into Tayside mental health services is to ramp up its investigation after receiving hundreds of public submissions.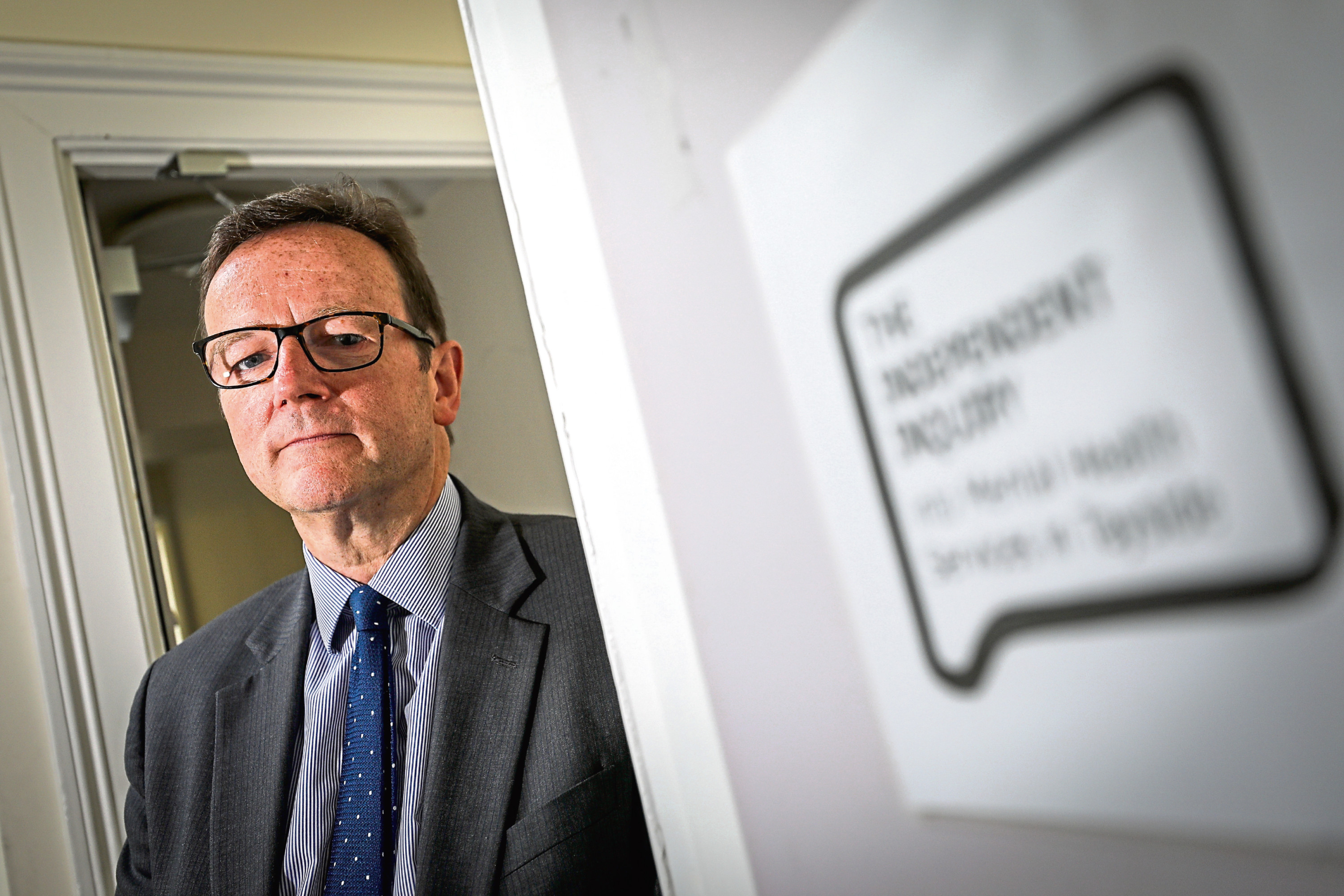 Inquiry chairman David Strang has revealed he and his team have received more than 200 written submissions after issuing a call for evidence on September 5. Of those, 50 were received within the first week.
In addition, more than 50 requests to give verbal evidence have been received since the call for interviews went out on October 1. So far, 24 interviews have been carried out.
The inquiry will now look to be more "proactive" in its approach to assessing mental health services in the region, according to Mr Strang.
Inquiry members will look to meet up with healthcare workers such as doctors, student nurses and psychologists in the new year to build a more complete picture of Tayside's services – both positive and negative.
Mr Strang said: "It's been quite passive on our part so far, so we now have a plan to be more proactive. It feels to us a real responsibility because people are looking forward to our conclusions."
The inquiry was set up after several suicides of people who had used Tayside mental health services, such as Dundee's Carseview Centre.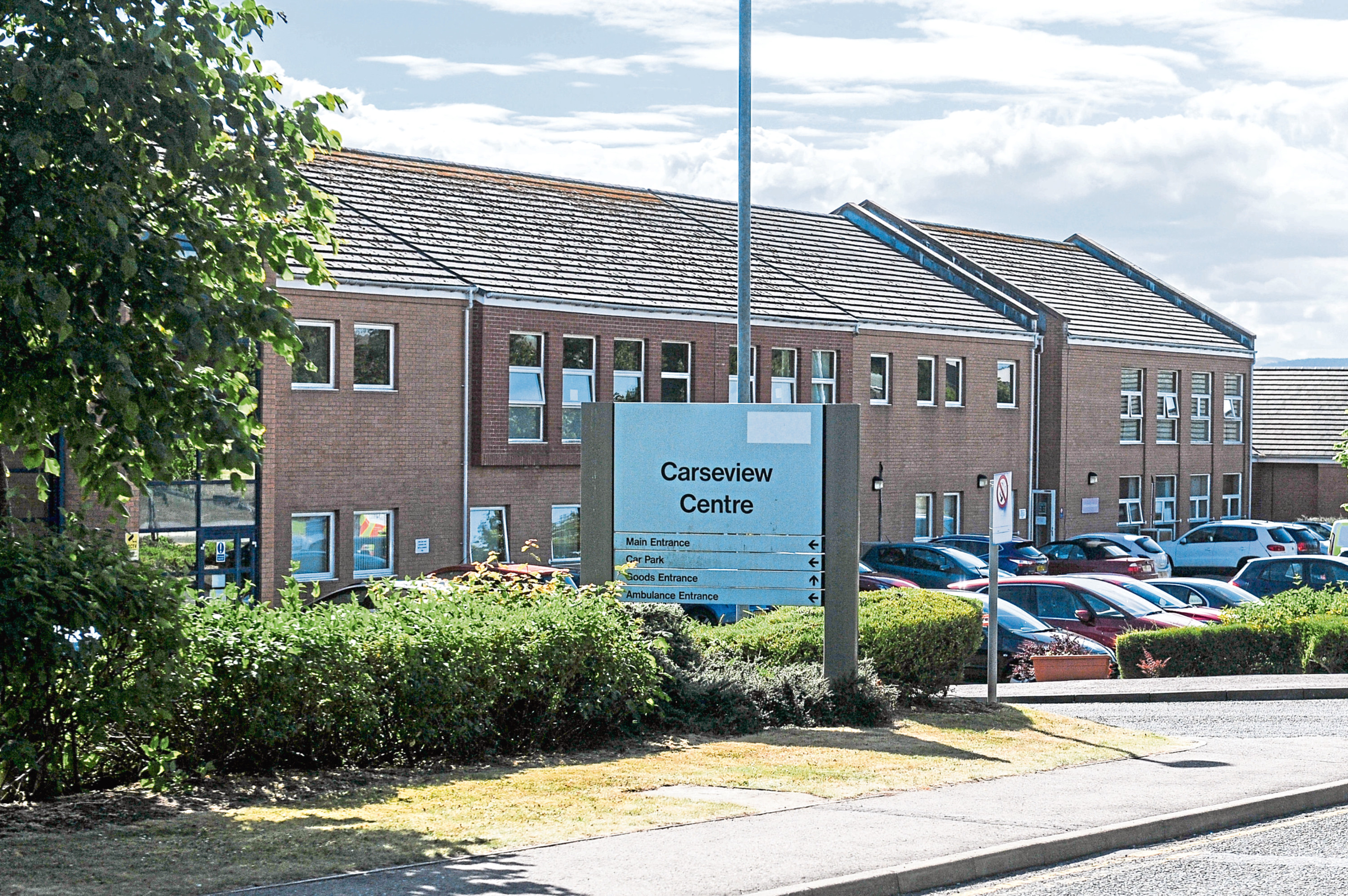 Families of a number of people who have died are continuing to press for a full public inquiry.
The inquiry is operating independently of NHS Tayside and the Scottish Government – but NHS staff are being asked for their views.
Jenny Alexander, employee director at the health board, said a survey sent out earlier this week as part of the inquiry has already been responded to by a fifth of workers.
This week also marked the publication of one of the first reports as part of the inquiry, compiled by the Health and Social Care Alliance Scotland (the Alliance).
Alliance working groups held workshops with health workers, carers and mental health service users to get "real, lived" experiences of mental health issues.
Among other recommendations, the organisation concluded that Tayside should have out-of-hours crisis intervention centres for emergencies. For those getting treatment for mental health issues, "long-term recovery" plans need to be considered to avoid complications in future.
NHS Tayside is continuing to pursue a pre-planned shake-up of its existing mental health services while the inquiry continues.
Chairman John Brown said: "Since we commissioned the independent inquiry, we have always said that one of the most critical parts of the work was ensuring that those people with real, lived experiences of mental health services would have a strong voice. I'd like to thank the Alliance on behalf of the board for leading this work (and) I'd like to thank those who participated for their honest accounts.
"I'd like to restate NHS Tayside's commitment to keep listening to people, learning lessons and undertaking the right kinds of changes which will transform our mental health services."
He told Mr Strang at an NHS meeting yesterday: "Thank you for what you are doing – the Alliance report gives us an idea of what (our future services) may look like."
The inquiry has no fixed end date but aims to produce a catalogue of findings and recommendations at its close, to which NHS Tayside is expected to respond.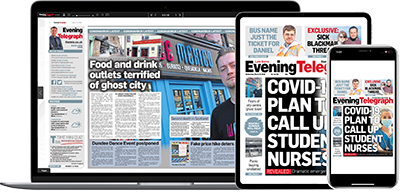 Help support quality local journalism … become a digital subscriber to the Evening Telegraph
Subscribe