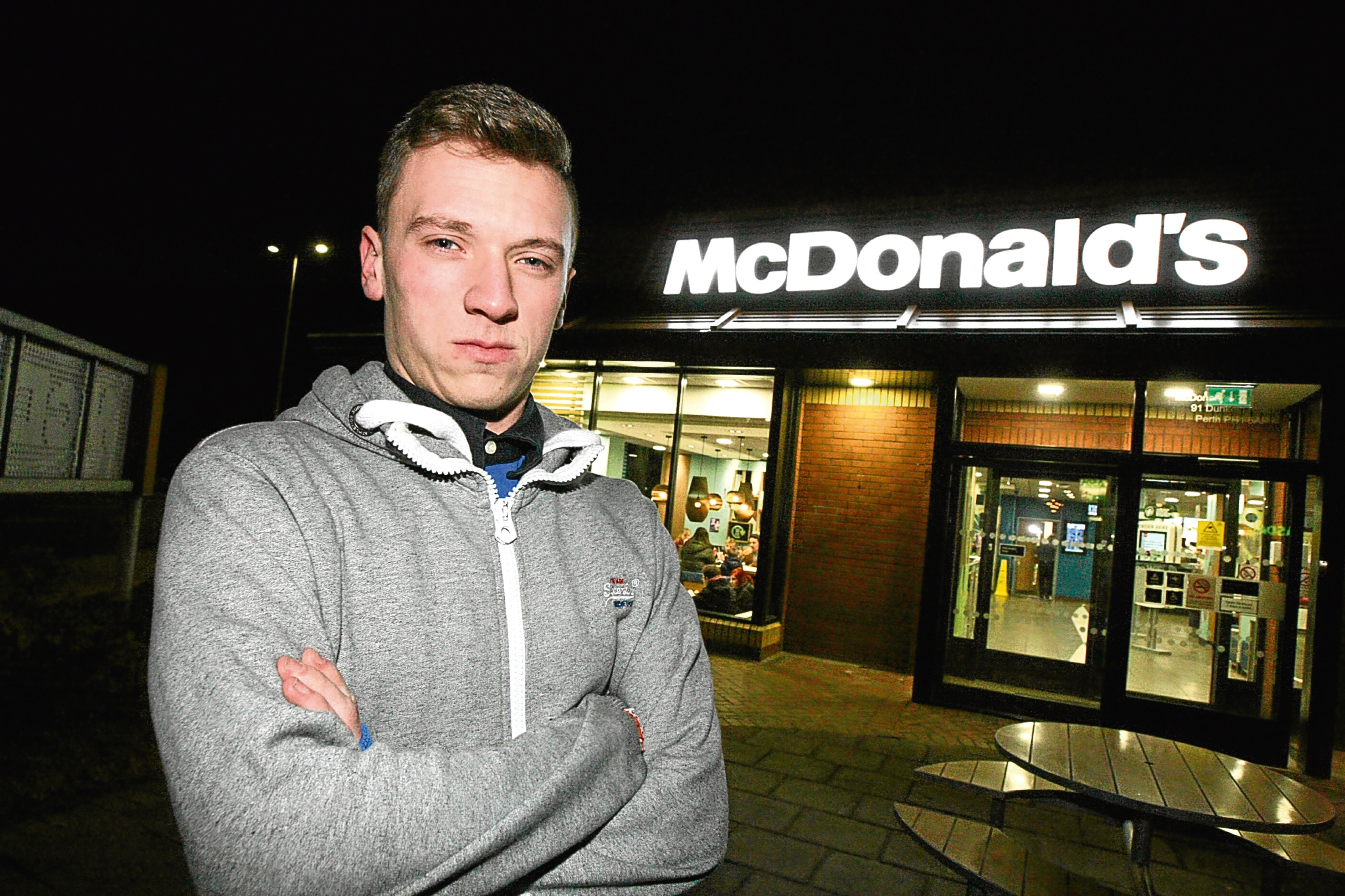 A nineteen-year-old has spoken of the "strange and embarrassing" moment he was asked to leave McDonald's because staff said he was too young to eat there.
Keiran Swindale and his friends — all aged over 18 — were told by a member of staff at Perth's Dunkeld Road restaurant to pack up their half-eaten food and leave as under-20s were not permitted to sit in after 7pm.
Keiran, who lives in Muirton, said he and his pals were given no chance to finish the food they had purchased just minutes before and, in full view of the busy restaurant, were told to go.
He said: "I went in with some friends on Monday and it happened at 7pm on the dot. I got asked for ID and after they looked at it, I was asked to leave.
"We managed to get food because it was just before seven, but at seven they just handed us a bag and asked us to pack up the food.
"It was just a general member of staff. We did ask them to give us two minutes to finish our food.
"They went into the back, came back out, and told us their assistant manager had said we had to leave."
A McDonald's spokeswoman told the Tele that an under-18s policy was in place at the branch but added that Keiran and his friends should not have been asked to leave. She said: "We'd like to apologise to the customer for this inconvenience.
"Our Perth restaurant has regrettably experienced recent issues with antisocial behaviour and the decision was made to temporarily restrict access to unaccompanied under 18 year olds after 7pm.
"In this instance, the customer was over 18 years of age and should not have been asked to leave the restaurant.
"Measures like this are made as a last resort and these steps have only been taken after repeated attempts to resolve the issue.
"Our priority is to ensure that our staff and customers have an enjoyable experience in our restaurants."
Keiran added: "I only go to McDonald's once in a blue moon and I've never heard of anything like this before.
"Most people kept their heads down but a couple of people were looking at us probably wondering what we did wrong.
"The whole thing was just strange and embarrassing. Getting asked for ID in McDonald's is just a step too far."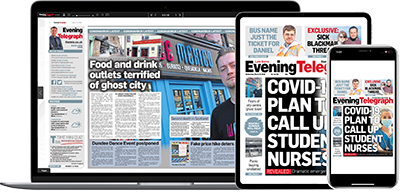 Help support quality local journalism … become a digital subscriber to the Evening Telegraph
Subscribe