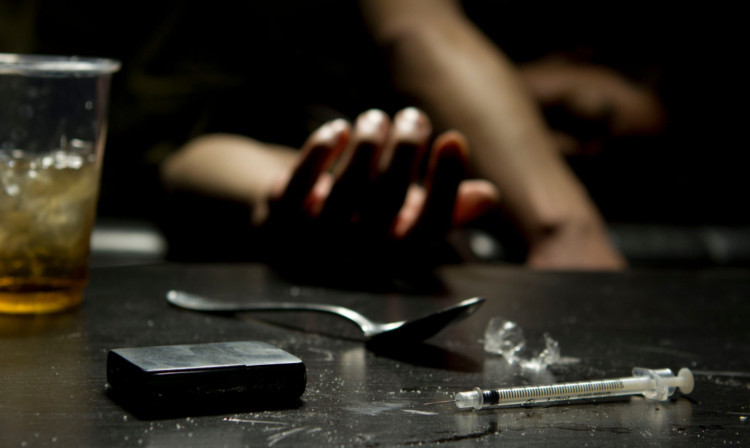 A Tayside health chief has revealed plans to increase access to naloxone in a bid to prevent drug deaths.
Dr Drew Walker, NHS Tayside's director of public health, was speaking after Councillor Ken Lynn revealed that safe centres where addicts could take illegal drugs under supervision were being considered.
Dr Walker, who is also chairman of the Tayside Drug Death Review Group, said he was concerned by the wider availability of potentially lethal drugs.
He added: "There are new drugs available and new channels of supply, particularly through the internet.
"It is becoming easier to obtain potentially dangerous drugs. When new drugs or derivatives emerge, there are increased dangers as the effects of each drug are unknown to local users or support agencies.
"This highlights the essential work of the review group in taking a partnership approach to identifying the factors contributing to drug-related deaths, such as new drugs, practices or trends which increase the risk of overdose."
Asked what was being done to address overdoses, Dr Walker said: "We are in the process of increasing access to naloxone through third sector specialist services being able to train and dispense this potentially life-saving intervention."
Naloxone is injected and immediately reverses the effects of opioids such as heroin and methadone.
Dr Walker said services across Tayside were working tirelessly to prevent overdoses by providing awareness training with every client.
He said members of the review group were "not complacent", adding: "We'll continue to closely monitor the situation and work to reduce and prevent these tragic deaths.
Speaking after Mr Lynn — the city council's health spokesman — said he personally backed the introduction of safe centres for drugs, Dr Walker said a similar scheme "has been considered and is under discussion nationally".
He added: "It's not clear yet if it can be more beneficial than other harm reduction interventions.
"It will only be considered further in Tayside if there is an agreement to pilot such an approach nationally."
n Tomorrow, the Evening Telegraph asks local people for their views on how the area's drug problems could be solved.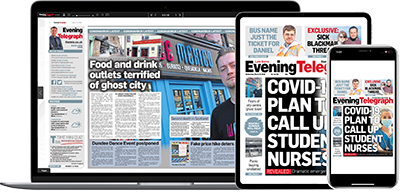 Help support quality local journalism … become a digital subscriber to the Evening Telegraph
For as little as £5.99 a month you can access all of our content, including Premium articles.
Subscribe