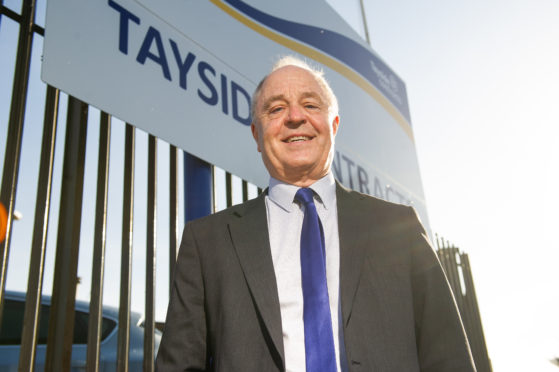 After days of confusion, thousands of workers across Dundee have now been told who has to report for work and who doesn't.
Tayside Contracts' managing director Iain Waddell has written to all employees, spelling out who is an essential worker and who can stay at home during the coronavirus outbreak.
Official guidance on what constitutes an essential worker – which has differed on UK and Scottish government lists – has sparked intense criticism for not being clear enough.
---
---
Thousands of workers, including catering staff, school crossing patrollers, construction workers and transport staff have now been given as best an answer possible in what has been deemed a 'fluid situation'.
In his email, Mr Waddell stated: "The purpose of this latest communication is to provide an update and more clarity to employees around this as I appreciate that arrangements are changing rapidly.
POLL: Do you agree with government 'lockdown' imposed due to coronavirus pandemic?
"The health, safety and well being of all our employees remains paramount to Tayside Contracts and this must continue to be the case throughout the entirety of this unprecedented situation."
He outlined the following points:
All community meal employees should report to their normal place of work at the normal time
All operations and street lighting employees working in the Angus, Dundee, and Perth and Kinross areas were not required to report to work yesterday
The existing service for winter and out of hours calls will be covered by the established stand-by arrangement for normal working hours, and out of hours
Work is ongoing with client and trade union representatives regarding future service provision requirements
Management will be in touch during the day to make arrangements for appropriate cover over and above the existing stand by
All transport staff were not required to report to work yesterday unless they were advised otherwise.
That included employees operating out of Peasiehill Depot in Arbroath and necessary support staff.
All quarry staff are advised that the shutdown continued yesterday and they were not required to report for work
All remaining construction employees not covered by the specifics above who are able to work from home should continue to do so
The email also stated: "All support service employees who are unable to work from home should remain at home until we have had more time to consider what functions are considered essential and what we need by way of cover.
Mr Waddell added the situation was very fluid, and staff were asked to regularly check Tayside Contracts' website for updates.
From the Editor: The Tele is on your side — that's why we're offering our ePaper FREE for three months