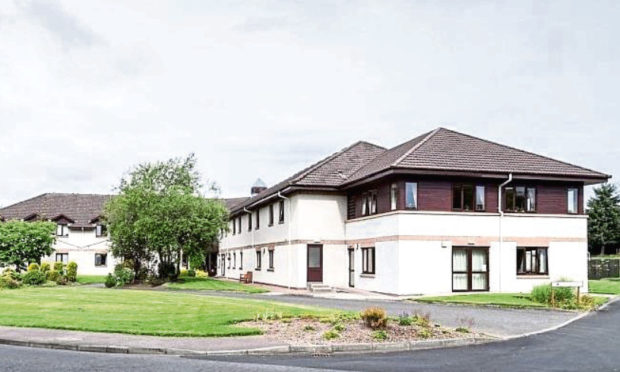 A Tayside care worker has defended herself after being given a warning for leaving an elderly resident on a toilet for nearly an hour.
Paula Strathie, 24, has been given a 12-month warning by the Scottish Social Services Council (SSSC) following the incident at Ochil Care Home, Perth, in January last year.
The Tele understands the resident at the centre of the case died on the commode, leading to the top-tier investigation.
At a hearing, convened by the SSSC last month, Ms Strathie said she had been one of several workers who had been caring for the resident and had left her alone on the toilet at the time.
She admitted leaving the resident on a commode for around 50 minutes in January last year while employed as a support worker.
However, the Perth woman claims the workforce had been stretched, meaning she could not be continually supervised by herself and her colleagues.
She said: "We only had three carers and one senior for 30 residents. I woke the resident up and asked if she needed the toilet and she said yes, so we stood her up, took her along and put her on the commode.
"Bearing in mind the other carer was on break and the woman didn't want me standing there, I went in to check five minutes later and she said she wasn't finished.
"I came out her room and went and served juices in the dining room. The other carer said she was in there for 50 minutes."
At a hearing convened last month by the regulator, an independent panel found her fitness to practise had been impaired.
The panel concluded that, by leaving the resident alone on the toilet on or around January 26, Strathie had put the woman at risk of "injury and/or distress".
Paula later handed in her notice citing stress.
The Care Inspectorate's most recent review of Ochil, run by Barchester Healthcare, found it delivered "adequate" care and support for residents.
A representative for Barchester Healthcare said: "The privacy and dignity of our residents is of the utmost importance to us.
"The staff member in question resigned during the investigation and is no longer employed at the home.
"The investigation was conducted thoroughly, and we support the SSSC with their conclusive decision."