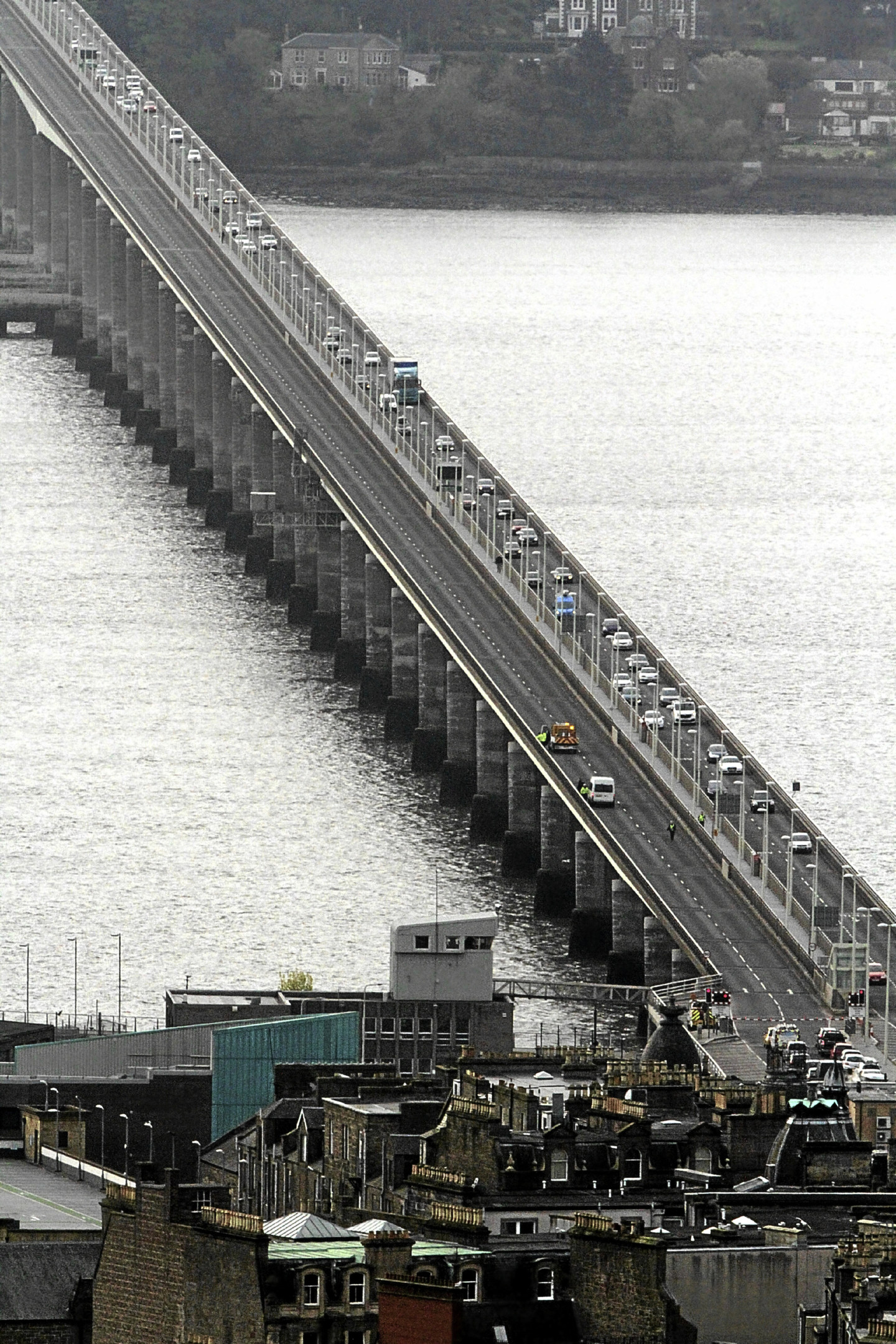 COMMUTERS in and out of Dundee could face fewer delays — with the Tay Road Bridge set to put the brakes on some carriageway closures.
Bridge bosses are set to invest in a new "highly visible" lorry to cope with breakdowns on the route — replacing the existing recovery vehicle which is nearing the end of its lifespan.
Management currently have to close the bridge for 15-20 minutes to assess whether or not the recovery truck is suitable for towing away a broken down vehicle, leading to lengthy queues.
Instead, from the end of this financial year, they'll be able to simply block the affected lane and call in a specialist recovery firm to deal with the incident — allowing traffic to flow freely past the breakdown.
In a report to the bridge's board, manager Alan Hutchison said: "The use of a new IPV (impact protection vehicle) will minimise the need for any closure of the bridge as it can be used as a highly-visible blocking vehicle to warn oncoming drivers of an obstruction.
"An IPV is a versatile vehicle and will improve the flexibility and response times for carrying out regular bridge inspections and repairs as necessary.
"Operating an IPV would bring the Tay Road Bridge in line with all the other managed bridges in the UK."
Councillor Jimmy Black, who is vice-chairman of the bridge board, said the new vehicle would reduce delays for drivers, provide a safer environment for workers, and also save money.
He added: "The new vehicle is like the ones you see working on motorways.
"There will be a big improvement in a number of areas relating to the bridge.
"Traffic will be able to keep moving if there is a breakdown — which is great for drivers using the bridge.
"People working on the bridge will also enjoy safer working conditions.
"It will also save money along with saving time for drivers.
"The IPV will be in use a lot. There is always remedial work to be done on the bridge — it isn't just for accidents."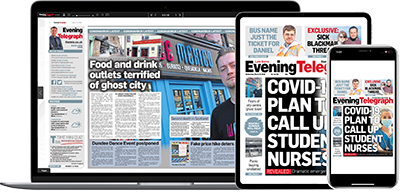 Help support quality local journalism … become a digital subscriber to the Evening Telegraph
Subscribe