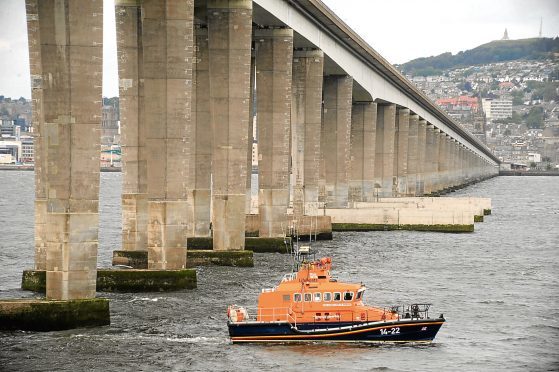 Tay Road Bridge chiefs are exploring new ways to try to cut the number of suicide attempts at the structure after a string of incidents in the past year.
Stewart Hunter, chairman of the road bridge board, has revealed work is ongoing to investigate ways to stop people harming themselves or ending their lives by jumping from the crossing.
The move was revealed amid concerns for a man seen falling from the bridge into the Tay on New Year's Day. Mr Hunter said the board was looking at how other cities have addressed the issue.
He said: "We are currently undertaking research looking at what methods are used elsewhere to stop this happening.
"We are aware other cities have adopted methods that have been successful and we are currently monitoring those."
Mr Hunter said that in the meantime there are CCTV cameras at locations along the bridge which are monitored 24 hours a day.
Mr Hunter said: "There are trained people who monitor these cameras.
"They are obviously looking out for road traffic incidents, but they are all also trained to be on the lookout for anyone walking along the bridge who may give cause for concern.
"They work closely with the police who are contacted immediately and get involved straight away."
Mr Hunter said both the board and the local authority are also keen to be proactive in helping people who may have depression or other mental health issues, and engage with them before they consider ending their lives.
Cities around the world have explored various ways to prevent deaths at locations such as bridges and train stations.
Last year officials in San Francisco installed a net beneath the Golden Gate Bridge, while in Ann Arbor, Michigan, steel fences are being installed on top of multi-storey car parks. And, in 2015, Network Rail bosses announced that following a record number of rail suicides in 2013, they were installing blue LED lights at some train stations.
This initiative has proved successful in Japan, where it is thought the coloured lights create a sense of peace and calm.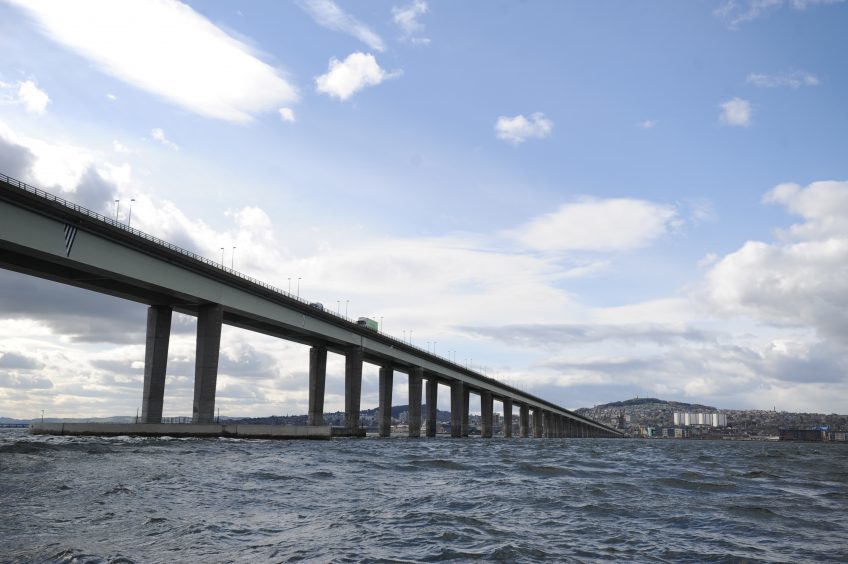 A spokesman for the Broughty Ferry lifeboat said crews have been called out 19 times to assist police with concerns for someone on or around the bridge in the past year.
The spokesman said: "The majority of our call-outs in the past year have been to deal with concern for someone at the bridge."
He said that on some occasions they have remained on standby, but have also been called upon to remove someone from the water.
Police have released four images of the man who fell from the Fife end of the bridge at 3.40pm on January 1.
It has been confirmed that the man walked on to the bridge from the Dundee end. The Coastguard carried out an extensive search of the river, but, to date, there have been no sightings.
One man was so upset by the reports that he has volunteered to monitor the crossing.
Sandy Brown, from Polepark, said: "I was saddened when I kept seeing reports of people jumping from the Tay Road Bridge.
"I have been asking, why is there not a patrol on to watch for this sort of thing?
"I want to offer myself as willing to watch the bridge as night security from late at night until early morning.
"If I can stop one person from ending their life in this way, I will feel more than rewarded.
"I can't do anything for the man who fell on New Year's Day but I can maybe save the next person."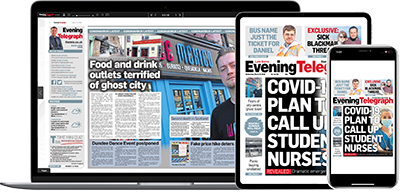 Help support quality local journalism … become a digital subscriber to the Evening Telegraph
Subscribe