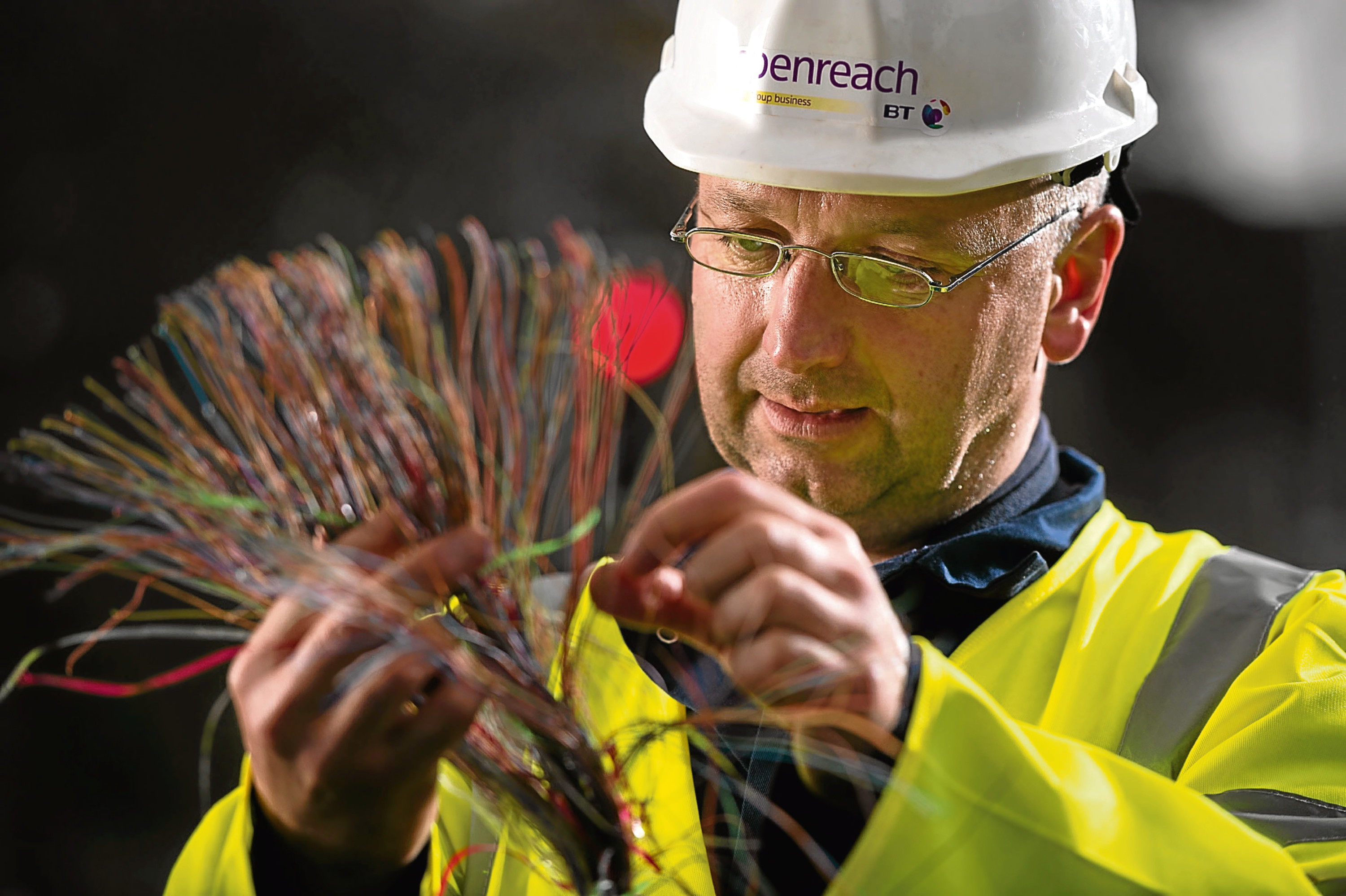 Plans to spend £1.84 billion across Tayside and Fife have been revealed in the Tay Cities Deal, a major investment aimed at boosting jobs and the economy.
But if the programme secures the funding it needs, what would it mean to the public?
Over three nights, the Tele is taking an in-depth look at what the Tay Cities Deal would mean to you. In the second part, Bryan Copland looks at plans to create a "connected Tay", which would help the region to achieve its full economic potential.
Good internet and transport links are crucial to helping a region grow.
Chances to bring big business to Tayside and North-East Fife could be lost if firms experience slow connection speeds and can't get where they want in time.
With the Tay Cities Deal, it's hoped that any existing weak links in the region's connectivity will be strengthened.
And it's not just about businesses either — the public could be set to reap the benefits too.
Those behind the deal want to work with mobile phone service providers to ensure the whole region has access to 4G signals, the fastest currently available.
They're also keen to start mapping out how and where next-generation 5G could be brought to the area.
The councils involved have vowed to help communications companies by speeding up the planning and permissions processes for bringing better signals to their communities.
It's hoped these moves will give the region "world class digital infrastructure" and promote it as a "living lab for digital infrastructure innovation".
Alison Henderson, chief executive of Dundee Chamber of Commerce, said improving connectivity would be a huge boost for the region.
She said: "Broadband is a utility. People won't want to move in for business without knowing they've got water, electricity, heating and decent internet access. It's not a luxury — it's a business essential.
"Down at City Quay a lot of us can't get any more than 4 megabits download speeds. A lot of the superfast broadband rollout is for residential homes and not businesses — the cost for businesses to access broadband is not on a level playing field. We're doing surveys on this but anecdotally it's setting businesses back — some are spending £300 a month."
Locals will also be encouraged by plans to bring free public Wi-Fi to key settlements in the area.
Further enhancements are planned for local transport.
The Tay Cities Deal leaders want to invest in "smart mobility" including mobile travel apps and real-time passenger information for commuters.
The creation of a bigger and better air hub in Dundee is one of the key plans of the deal. Those behind the programme are calling for "an appropriate scale of investment to enhance Dundee Airport as a regional airport/gateway and key component of the transport network".
Plans include investments in radar equipment — which could help more international routes come to the city, following concerns from one airline over its existing capacity — and the redevelopment of the passenger terminal.
Deal chiefs are hoping to secure funding for a business case for the airport's future and to help develop new routes.
Deal chiefs have further said they feel journey times and productivity are being impacted on in Dundee — and this could lead to an "A90 strategic connectivity corridor through or around Dundee".
Enhancing rail services is also a key goal of creating a connected Tay. Among the proposals are reduced journey times — along with more passenger capacity — on routes travelling through Dundee and Perth. Meanwhile, there are plans for growth in north Angus, where — it's claimed — the delivery of an "investment corridor" between the A90 and Montrose will "open up new development land for commercial and housing sites" and improve access to employment.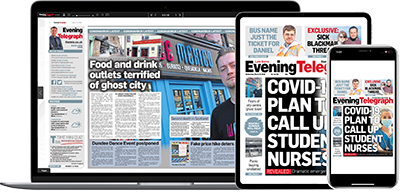 Help support quality local journalism … become a digital subscriber to the Evening Telegraph
Subscribe