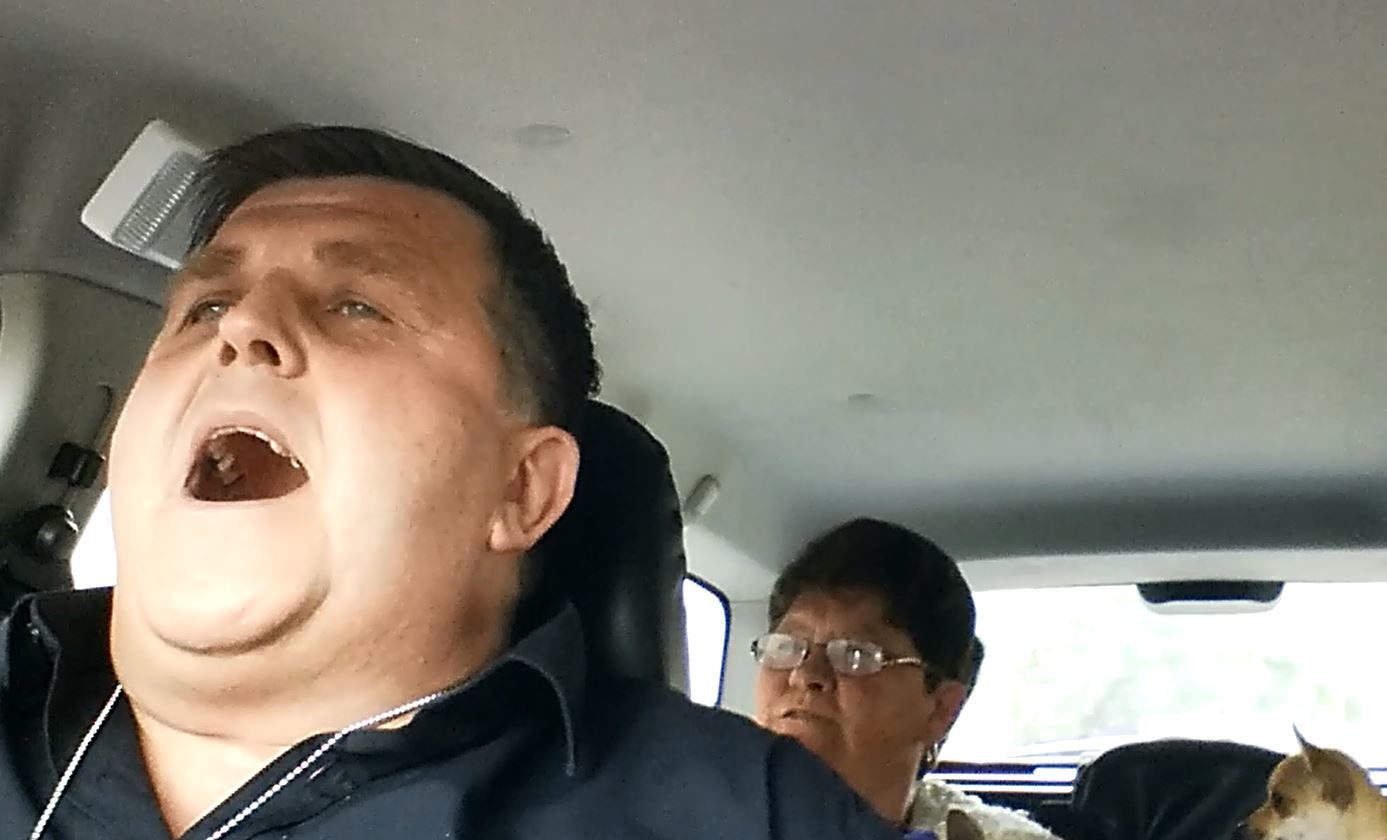 A Dundee taxi driver is hitting all the right notes with his customers as he sings in an operatic style during the journey.
After 28 years of taxi-driving Wayne O'Hare, 49, has probably seen it all but now he's offering customers tenor services for under a tenner.
Wayne told the Tele: "Music is a great way of bringing people together, I've sung for a number of years but I've started singing in the cab and one of the customers videoed me singing an operatic rendition of happy birthday and it just went crazy online."
The Evening Telegraph went out with customers Betty Hutchison, 76, and Joan Bruce, 59, who were keen to try out the "mobile theatre".
Wayne, originally from Fintry, welcomed the ladies into the car accompanied by their chihuahuas, Tuppence and Sixpence.
As we took our seats Wayne asked if they had any requests. Betty without hesitation said: "Les Miserables, Bring Him Home."
As the meter started Wayne's backing track was right on cue, the show had started, on Emmock Road and Wayne certainly wasn't holding back as he navigated his customers safely to their destination.
Betty said: "We've never heard a taxi driver with a voice like that before, he is a great singer, prior to being in the taxi with Wayne we never really listened to opera music."
The curtain closes on another fare.