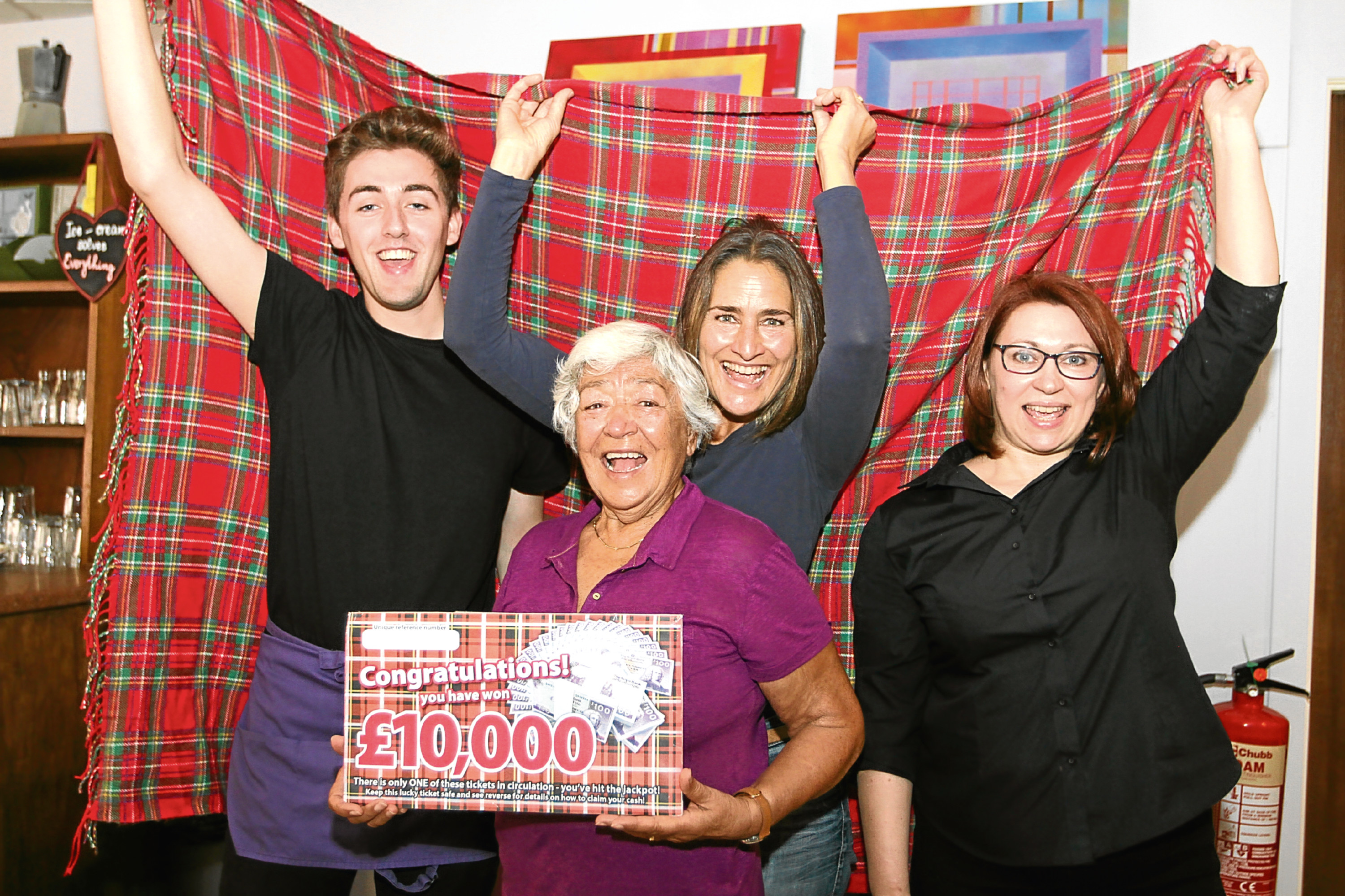 THERE are just three days to go before Tele readers have the chance to win a bumper £10,000 jackpot prize.
And where better to visit to see the excitement build than at Dundee's Tartan Coffee House?
Staff and customers at the Perth Road cafe have been dreaming of what they would spend a share of the £50,000 cashpot on.
Karen Morton, 48, joint owner of the diner, had grand plans. The Invergowrie mum said: "I would spend some on the business to help redecorate and buy new furnishings.
"I'd also visit my daughter in Hong Kong, then maybe a trip to Lake Garda in Italy. The rest would go on a car, or a camper van for my husband — and maybe a little shopping spree."
Customer Patricia Ramaer, 54, from Newport, said: "I'd pay off my university bills for my master's degree, split the money with my mum, and buy some fine art. And I have always said I'd give 10% of any money I won to charity."
Sharon Morttum, 44, an artist, from Perth Road, said: "I'd give some to my student friends and help cover my own cost of university. I'd have a nice holiday, too."
Winning a share of the £50k cashpot couldn't be easier.
All you have to do is buy the paper. No hassle, no competition to enter, nothing. Just purchase a copy of the Tele on Friday!
EVERY edition of the Tele will contain one lucky tartan wallet — and EVERY one will contain a prize.
Pick up as many copies of the paper that day as you wish — the more copies you buy, the more chances you have to win.
Find the lucky wallet inside the paper, open it and see what's inside.
Within our lucky wallets are some amazing tartan tickets, worth a range of instant cash prizes.
The one you're hoping to see when you tear the edges is our spectacular £10,000 tartan ticket.
Only ONE of these prizes will be in circulation, so just one lucky reader will scoop the jackpot.
The other cash prizes on offer are worth £50, £100, £500, and £1,000 — as well as cans of Irn Bru!
But don't worry if you don't scoop the big money — your opportunity to win won't be over.
Extend your chances with the game card that will be inside your lucky wallet on the same day — this Friday. Simply match the cash kilts on your card to the kilts that appear in the paper each day from September 5 to 10 and you could scoop a cash prize.
But remember, you need to buy the paper on Friday to be in with a chance of winning.
Good luck!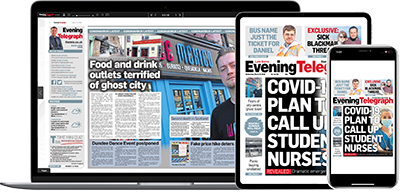 Help support quality local journalism … become a digital subscriber to the Evening Telegraph
For as little as £5.99 a month you can access all of our content, including Premium articles.
Subscribe