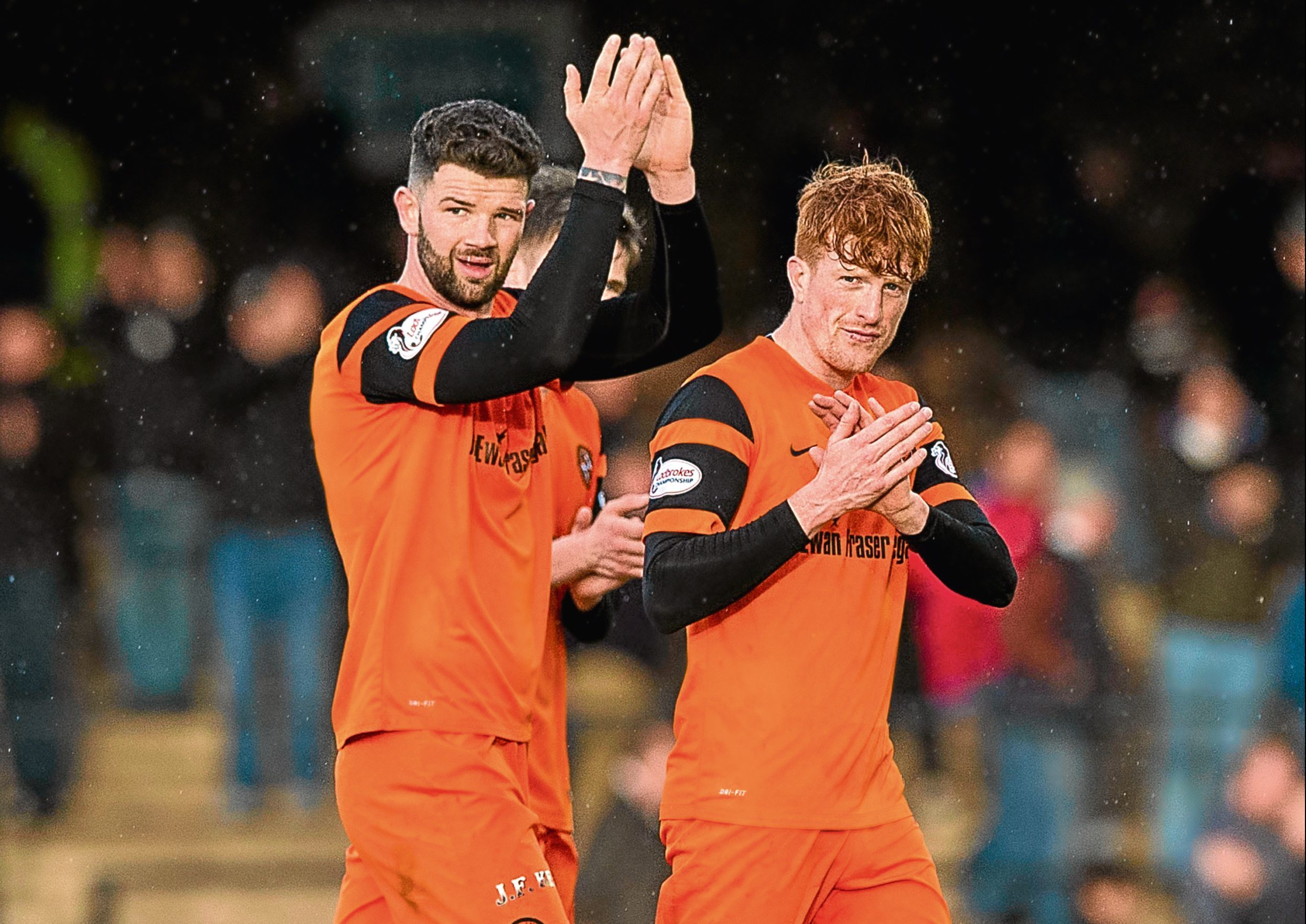 Defender Mark Durnan believes Dundee United are exactly that just now — united.
And it's that togetherness that makes him believe the Tangerines will win at Falkirk and book a Premiership play-off final place.
Ray McKinnon's team look to be underdogs after being pegged back twice in a thrilling first-leg draw at Tannadice on Tuesday.
After all, their two trips to the Falkirk Stadium in the regular Championship season ended in 3-1 and 3-0 defeats.
Durnan, though, believes it's a different United who'll be heading for central Scotland tonight, one that is focused on the job in hand.
"We are all together and we have one aim — that's to be in the Premiership next year," he said.
"No one is thinking anything else and we are all pulling in the same direction. And we believe in what we're doing. We've been playing well and getting results.
"Any game that's gone before down there goes out the window. It's the play-offs and a one-off game.
"We know if we win we are in the final and that's all we are thinking about. The form the boys are in at the moment, we can finish this off."
The feeling within the United camp is that they should be going into the second leg holding an advantage.
Having taken the lead twice on Tuesday night, they know they should have done enough to stay ahead.
Durnan, though, is not dwelling on that and is part of a conscious bid at Tannadice right now to talk up the positives of every situation.
"I think it was a good game on Tuesday, both teams were attacking.
"Yes, it was disappointing that once we took the lead in the first half and were going well we gave away a sloppy goal. Then we were on the back foot for a while.
"We came out positive again in the second half, Spitts scored a good goal.
"We were suckered by the free-kick for their equaliser but it's only half time and there is nothing to be down about. We are feeling positive and ready to go.
"We had loads of chances in the first game and we've been creating a lot of chances in recent weeks and scored some good goals. We need to keep doing that and keep the back door shut."
Meanwhile, Durnan's booking on Tuesday should mean a suspension but it will be served next season and he'll be available next week if United get through.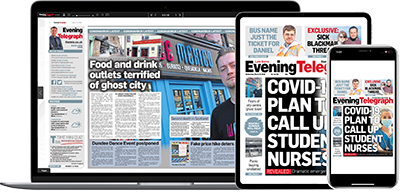 Help support quality local journalism … become a digital subscriber to the Evening Telegraph
Subscribe