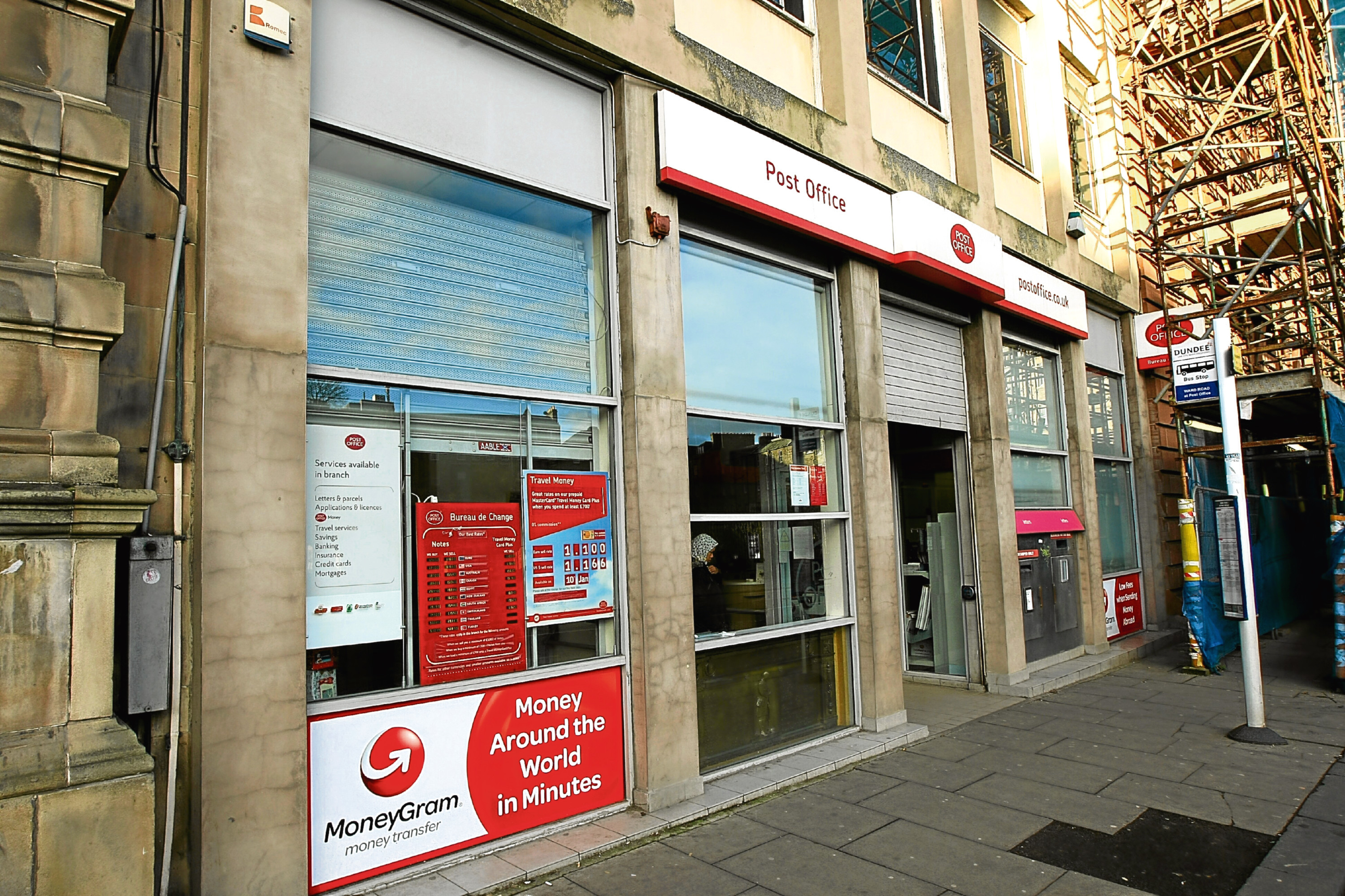 A union chief has claimed that consultation talks with staff over changes to Dundee's main Post Office are a "sham".
The Meadowside branch — the only remaining Crown Post Office in the city — has been put up for franchise along with 36 others across the UK.
Tony Sneddon, from the Communication Workers Union (CWU), says there are fears that five employees — who between them have around 30 years' experience — could lose their jobs if the move goes ahead.
Meanwhile, the decision to put it up for franchise has been slammed by Dundee West MP Chris Law, who raised an early day motion in the House of Commons.
Labour MSP Jenny Marra has launched a petition to save the branch, with more than 740 signatures so far.
Mr Sneddon told the Tele the Post Office has been uncooperative.
He said: "The CWU opposes this course of action as it would lead to a detrimental effect on services.
"We've seen so many examples of that already, where staff are effectively treated as shop assistants rather than having specialist skills.
"Post Office bosses have basically put the shutters up on us. They seem to think it's a fait accompli.
"The whole consultation has been a sham. They're not interested in talking to us, the staff or anyone else. They think it's a done deal."
A public meeting is now due to be held on March 27 in the Queen's Hotel where staff and users will be able to have their say on the issue.
The Post Office says that although it's received interest in the branch, it may take up to 18 months for any changes to be made. A spokeswoman said: "We advertised for potential suitable retail partners interested in operating a franchise branch near to the current site and we have had registered interest which is now being explored.
"There will be a six-week public consultation on detailed proposals when these are drawn up but we are not at that stage yet.
"No final decision is made until we have carefully considered all the feedback from public consultations.
"The reason we are looking to potentially franchise the branch is to enable us to provide the same services for our customers in the area into the future.
"We are committed to keeping our branches on high streets and franchising can be a sustainable way of doing so. The majority of Post Office branches are already run in this way.
"We have continued to discuss the reasons for franchising some of our branches that are currently directly managed with our unions and also to keep the staff affected informed.
"There is a huge amount of planning involved."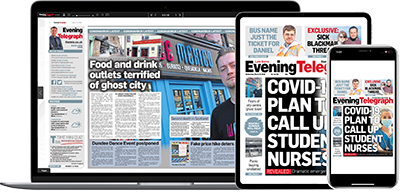 Help support quality local journalism … become a digital subscriber to the Evening Telegraph
Subscribe